CLIMB THE ICONIC SYDNEY HARBOUR BRIDGE WITH YOUR FAMILY
GET 30% OFF STANDARD CHILD PRICES
WITH EVERY ACCOMPANYING ADULT
Don't miss out on BridgeClimb's special family deal.
Simply enter 'FAMILY30' at checkout to get your family discount.
Book before 29 February 2020 – for family climbs until 26 April 2020
BridgeClimb is THE must-do Sydney family activity and the perfect way to connect and create lifetime memories together, coupled with experiencing the best views of Sydney.
Family Offer Terms and Conditions
For Climbs between 16 January and 26th April 2020
Each child aged 8 to 15 must be accompanied by one adult to receive the family discount. I.e. you receive 30% off the standard child price for every child with an accompanying adult
Family discount is valid for all Climb routes
DID YOU KNOW? BRIDGECLIMB IS A SAFE AND FUn EXPERIENCE FOR THE WHOLE FAMILY!
With our special family deal you and your family can enjoy any of our three Climb routes: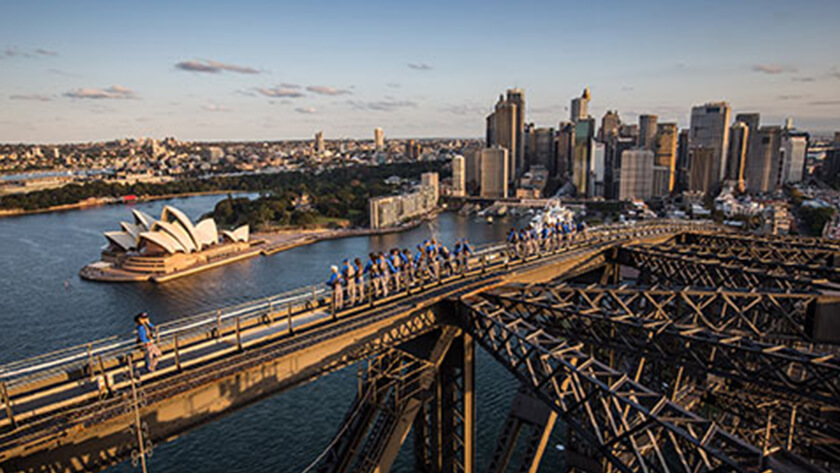 Summit (3.5 hours) – take in the unmissable views of Sydney as you and your family ascend the upper arch of the Bridge on our original Climb experience. Your kids will feel like superheroes as you walk along the very top of the iconic landmark, 134 metres above the harbour. This Climb suits families with kids who are confident scaling ladders along the journey to reach the top.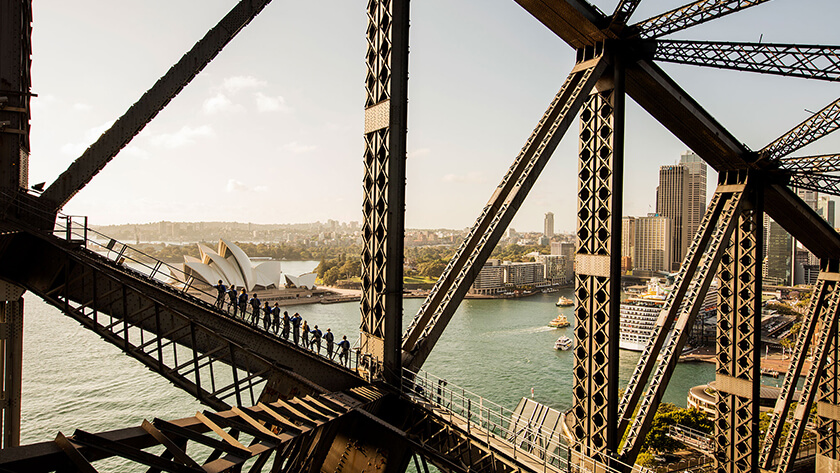 Summit Express (2.5 hours) – Your family will feel like you are inside the iconic Harbour Bridge, as you climb the stairs of the lower arch surrounded by beams of steel and the hustle and bustle of the traffic below. With fewer stops along the Summit Express route and no ladders, your family will reach the top in no-time for a Summit celebration and a moment to take in the 360° panorama of Sydney.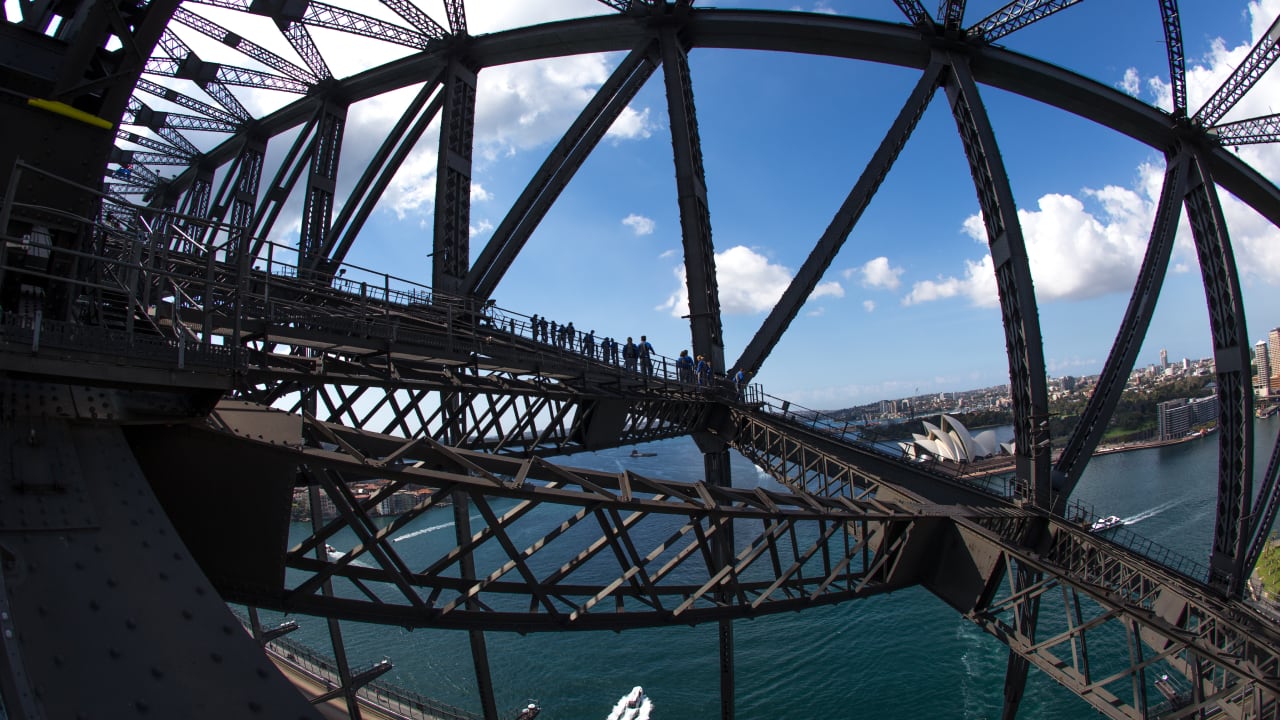 Sampler (1.5 hours) – If your family has limited playtime in Sydney but is still looking for a taste of the full BridgeClimb experience, hop on the Sampler climb and journey along the lower arch to a unique vantage point situated right in the heart of the Bridge. This Climb does not reach the Summit.
Still not sure which Climb is best for your family? No worries! Read frequently asked questions about our Family Offer below or talk to our friendly staff on 1300 90 80 57.
A great family experience! Fun and interesting in equal measure, and something we'll always remember as a special day
Standing on the very top of the Bridge was amazing – an incredible view of Sydney and the Harbour!
BRIDGECLIMB IS THE PERFECT FAMILY ACTIVITY BECAUSE...
It's a great way to connect.
Not only is BridgeClimb an exciting and family-friendly activity, full of education and historical facts about Sydney, and the Bridge, but it's a special family time spent together outdoors, technology-free, in a setting like no other.
It's the perfect show and tell.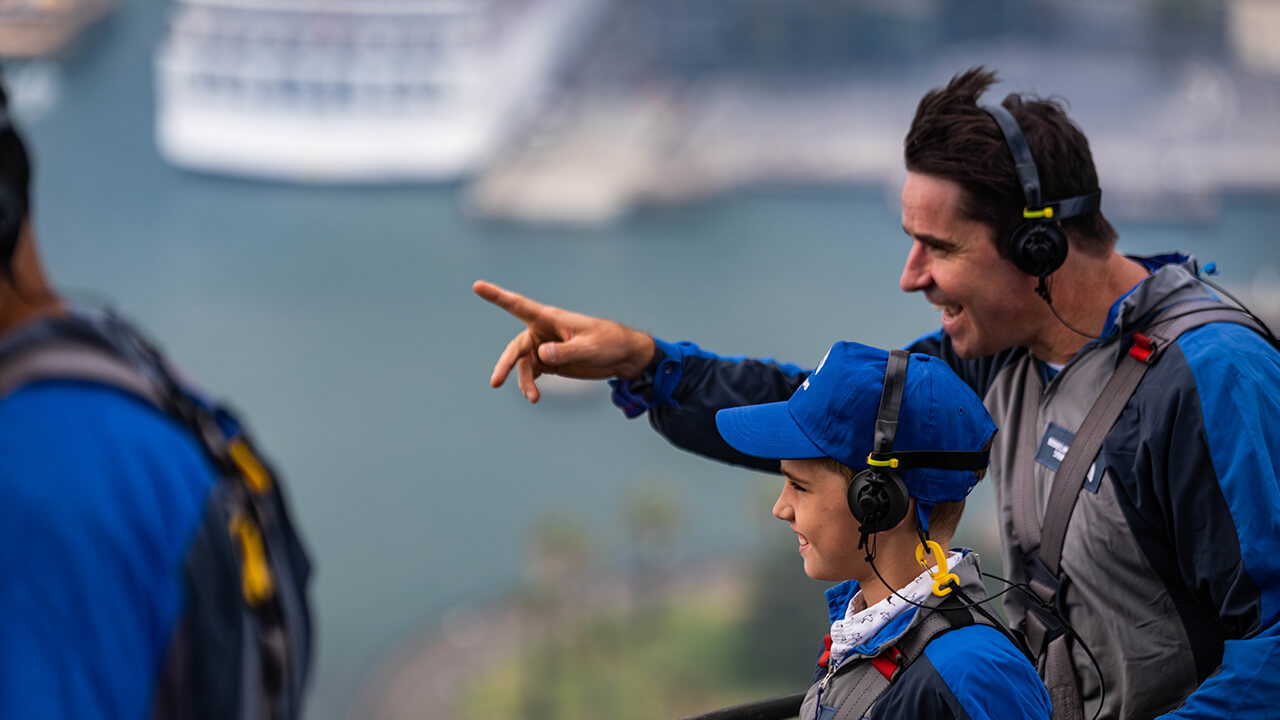 Each Summit and Summit Express Climber will receive a certificate of achievement, a BridgeClimb cap, a group photo and a free pass to The Pylon Lookout museum. There's also the opportunity to record an 8 second video from the top of the Bridge. A great memento of the journey, and an even better tool for some bragging rights back at school, or even a show and tell!
It's cool to Climb.
Whether their hero is David Beckham, Prince Harry or Katy Perry, kids love to know they are walking in the footsteps of their favourite celebrity. Our Climb Base has a prominent celebrity wall which is a fun place to hang-out before the climb and let the excitement begin.
You may also be interested in
There are so many fun things to do in Sydney with Kids. Explore family activities, places to visit & Sydney attractions for kids including the new Sydney Zoo, family adventures at Scenic World and other fun things to do in Sydney with kids
Dawn, day, twilight or night Climb? Which time of day is best for your family-friendly BridgeClimb experience?
Summer in Sydney: Here's are our local tips on the best spots to get the most of Sydney's sun, surf and city