Festive Team Climbs & Events
Get your team back on top! Say goodbye to 2021 or kick-off 2022 from new heights.
There's no better way to reconnect or reward your team than climbing the iconic Sydney Harbour Bridge together. BridgeClimb caters to all team members, even the quiet achievers, and allows everyone to engage and share in a special moment together that you'll be talking about for years to come.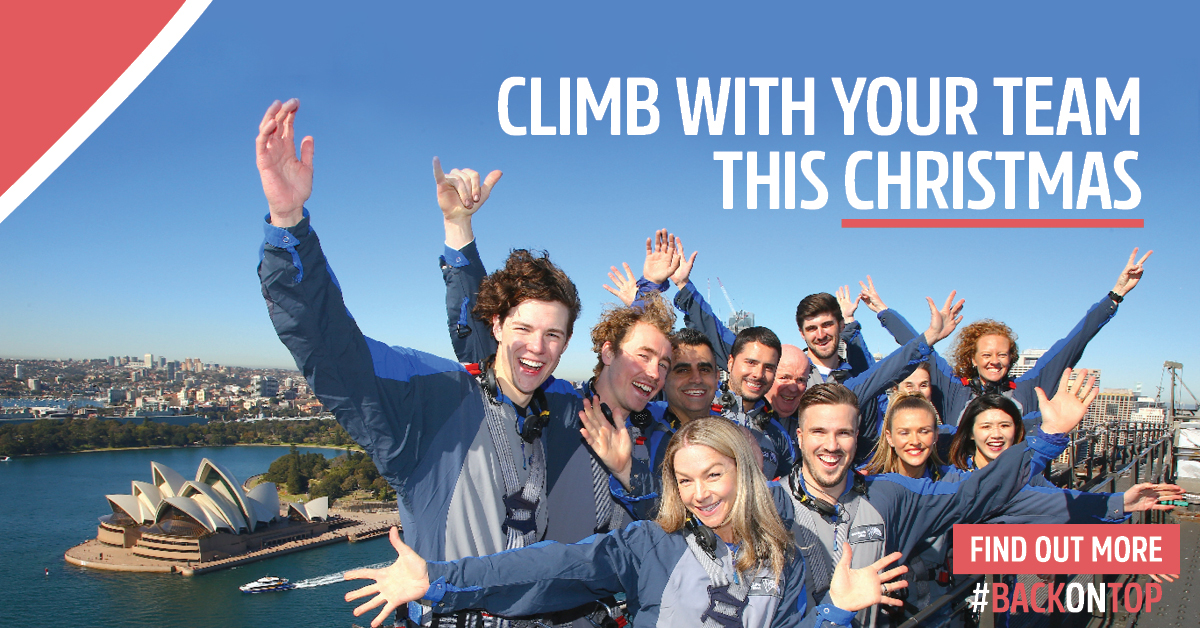 So, grab your team and get energised this silly season with our Team Christmas or New Year Events Special Offer.
Includes:
Pre-Climb:
Personal meet & greet - you will be greeted on the day by a BridgeClimb event coordinator who will go over your plans for the day and make sure you're off to a great start
Group check-in - Queueing? No thanks! Your team will be given a group check-in upon arrival before being ushered through to begin your Climb experience

Pre-Climb energy pack per guest - your choice of a barista made coffee or cold drink + a delicious snack from our Climber Cafe (valued at $5.95 per person)
Climb Options:
An iconic BridgeClimb experience - a bucket list activity that will challenge your team to overcome fears, smash goals and support each other.

Choose from the Summit, Summit Insider, Ultimate or Burrawa Indigenous Climb.
Special group package rates are available for all Climbs on enquiry!
Post-Climb:
Complimentary digital photos

of your experience

Complimentary use of our on-site event space

including lectern and AV equipment for pre or post-climb team sessions

Post-Climb dining options: you can work up an appetite climbing the iconic Sydney Harbour Bridge. If you're looking for the perfect post-experience dining option for your team, we have many Climb Then Dine offerings that will be sure to satisfy your taste buds. Ask for details.
Limited availability - book in early. Valid until 31 January 2022.
GET IN TOUCH:
To tailor your package and receive a quote please complete the below enquiry form and a member of our Events team will be in touch to discuss your options.
FLEXIBLE BOOKING OPTIONS:
We understand how important flexibility is at this time, so rest assured there are options available to change your booking dates if you need.
add-ons & extras:
You'll be amazed at what we can do to make your event a truly unique and unforgettable experience.
A Branded Affair: There are many opportunities to add your brand's presence throughout your team's Climb experience. From the welcome screen as you arrive, to the climber certificate of achievement, we can help you put your own stamp on your event.
Live music: Serenade your group at the Summit with an acoustic guitarist as you celebrate your once in a lifetime achievement together.
Private Climbs: Impress a VIP from your company or a top client by booking out your own private Climb, from 1-14 pax.
If you're interested in any of the above extras, please note this on your enquiry for discussion with our Events Team.
Additional Corporate Packages:
pylon & picasso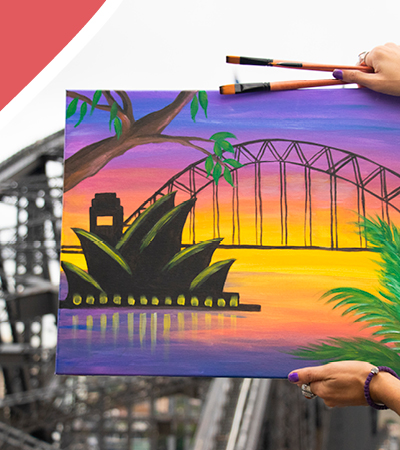 We've partnered with Pinot & Picasso, Australia's #1 paint and sip experience to bring teams the perfect mix of culture, creativity and fun. Our unique Pylon & Picasso sessions kick off with a guided tour of the Bridge's South-East Pylon where you will learn the fascinating history of the Sydney Harbour Bridge. Team members will be greeted with incredible views of the Harbour on the Lookout Level which is sure to inspire your Sydney Harbour artwork. Suits small private groups of up to 16 pax.

Price:
$109 per person
YOGA AT THE SUMMIT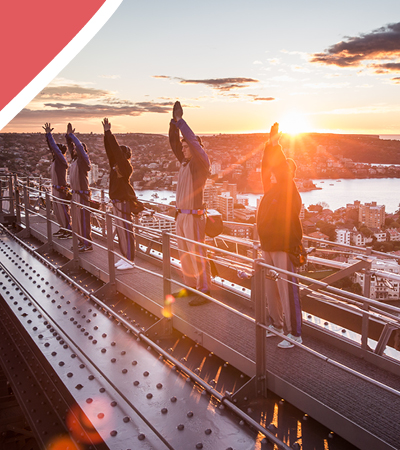 This is the most iconic wellness adventure! This year, salute the sun 134 metres above sea level and opt for a healthy end of year team event or a revitalising new year bonding activity. Climb the arches of the Sydney Harbour Bridge together and once you reach the Summit, you and your team can take part in a bespoke Yoga class against the most spectacular back-drop. We can even arrange a healthy brunch to follow. Namaste.

EVENTS AT THE PYLON LOOKOUT & MUSEUM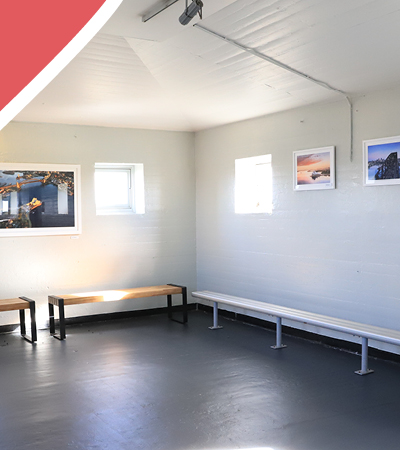 All team climbs have the option to enjoy complimentary venue hire in one of our various event spaces, including the BridgeClimb Pylon Lookout & Museum which offers 360 degree views of the Harbour and a chance to further discover the history of the Sydney Harbour Bridge. This hidden gem of Sydney is a great option for those looking for a unique venue.

Whether for a pre-climb strategy session or post-climb celebration, we've got you covered.

COVID-19 SAFETY INFO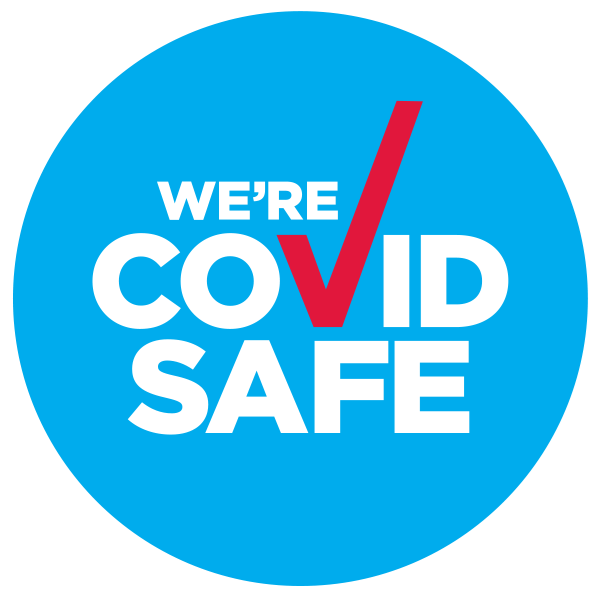 BridgeClimb is a registered COVIDSafe business with the health & safety of our guests and team always our top priority.
Please visit our COVID19 Safety page to read all of our safety guidelines before booking your experience.