Easter Eggstravaganza
Search for Eggs on the Sydney Harbour Bridge!

THERE'S OVER 6 MILLION RIVETS ON THE BRIDGE, BUT HOW MANY EGGS?
Join us for an Easter Eggstravaganza as we hold the first ever Easter egg hunt* on the iconic Sydney Harbour Bridge!
Throughout the Easter School Holidays, kids of all ages (above the age of 8, that is!) can participate in a competition to count the amount of Easter eggs* throughout the BridgeClimb journey.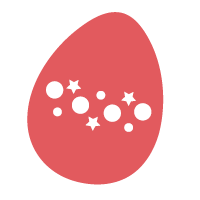 For those egg-stra skilled kiddos that count the right number of eggs, we've got some special Easter prizes waiting will be waiting back at the base, for those with correct guesses.
This is a one-of-a-kind opportunity that you won't want to miss. So gather your friends and family, and let's make this Easter unforgettable!
*Please note that for safety's sake, real chocolate eggs can't be used on the Bridge. Instead, kids will have a blast spotting and counting our fun graphical eggs and can indulge in some tasty and well-earned chocolate once they've conquered the Climb!
AVAILABLE ON SUMMIT DAY AND TWILIGHT CLIMBS
VALID DATES: Easter Weekend and Easter (Autumn) school holidays
Friday 7 April - Sunday 23 April 2023

OTHER EGG-CELLENT OFFERS

School Holiday Special Offer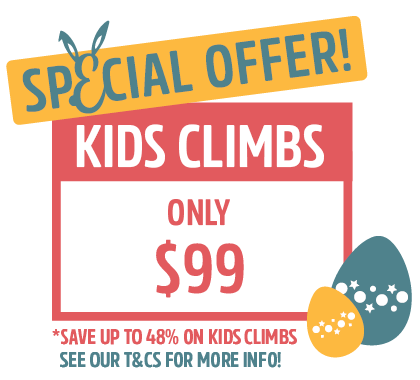 Get ready for a cracking good time this Easter (Autumn) School Holidays with up to 48% off Kids Climbs*. This is the last chance to take advantage of this amazing school holiday special offer, so book your climb now and make this Easter, one to remember.
VALID: EASTER (AUTUMN) SCHOOL HOLIDAY DATES
TUESDAY 11 APRIL - SUNDAY 23 APRIL 2023
*Savings off a standard full priced Kids Dawn and Twilight Climb

ADDITIONAL FAMILY SAVINGS ALERT!
If you're from the Greater Sydney area you may also be eligible to claim back up to $50! Click below to find out more about Sydneysiders Cashback!
BOOK WITH CONFIDENCE
Our flexible booking options allow unlimited date or time changes, up to 14 days prior to your original climb booking, for a period of three years. See our terms and conditions for full details.
Terms and conditions
The Easter Egg Hunt will be available for all Kid Climbers to participate in on Climbs taken during the NSW Autumn Public School Holiday period of Tuesday 11 April - Sunday 23 April 2023
Kids Climbs are for children aged 8 to 15 years of age. Children must also be over 1.2 metres tall and accompanied by an adult, with a maximum of three children per adult.
Read our pre-Climb checklist for further information