BridgeClimb x Quay
Heighten your senses with BridgeClimb x Quay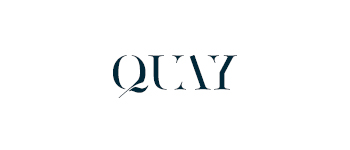 As part of our new BridgeClimb Pinnacle range, we've teamed up with award-winning restaurant Quay for the ultimate BridgeClimb experience.
Our BridgeClimb x Quay package lets you Climb the iconic Sydney Harbour Bridge then dine at Quay, one of Australia's most awarded restaurants boasting panoramic views of the Sydney Harbour Bridge and Sydney Opera House.
At Quay, you will be able choose from the signature six or ten-course menu, created by three-hatted Executive Chef Peter Gilmore. The Quay menu is an extraordinary culinary experience inspired by nature; balancing sophisticated flavours with precision and technique.
This experience is coupled with a guaranteed premium table and a kitchen tour to meet the Head Chef.
There is no finer place to enjoy some of the country's most delicious and interesting food.
Download BridgeClimb Pinnacle brochure
Valentine's Day with BridgeClimb x Bennelong
Romance your loved one this Valentine's Day under the dreamy sails of the Sydney Opera House. Climb the iconic Bridge and then indulge in a four-course lunch or five-course dinner in the heart of Sydney Harbour.
What's included
BridgeClimb Experience (dawn, day, twilight & night)
Complimentary refreshments on arrival
VIP check-in
Complimentary individual framed photo
Printed Climb group photograph, BridgeClimb cap, certificate of achievement, and free entry to the Pylon Lookout to enjoy another day
BridgeClimb Event Coordinator that will look after all the finer details
Exclusive reservation access
Premium table allocation with guaranteed Bridge views
Choice of six or ten dishes curated by three-hatted executive chef Peter Gilmore
Tailored bespoke events for groups above 10
RECEIVE A BESPOKE QUOTE TODAY
Interested in a BridgeClimb x Quay Pinnacle experience? We don't blame you. It's pretty special.
Email us at events@bridgeclimb.com, or call 1300 90 80 57 and we'll put together a bespoke quotation and take care of all the details for you.
ADDITIONAL THINGS TO KNOW ABOUT QUAY
Premium table allocation for all BridgeClimb Pinnacle guests with Bridge views
Cater for groups up to, and above 10 guests
As part of the BridgeClimb Pinnacle package, you will be given premium table allocation
For groups above 10, a tailors experience can be arranged
For more information on our Pinnacle range and to see our terms and conditions, visit our BridgeClimb Pinnacle page.