Introducing: BridgeClimb Sampler
We are absolutely thrilled today to let you in on our latest secret – we have a new Climb experience!

Get a taste of the world famous BridgeClimb on the BridgeClimb Sampler! In just 1 1/2 hours, you can ascend the inner arch of the iconic Sydney Harbour Bridge to a spectacular vantage point halfway to the top.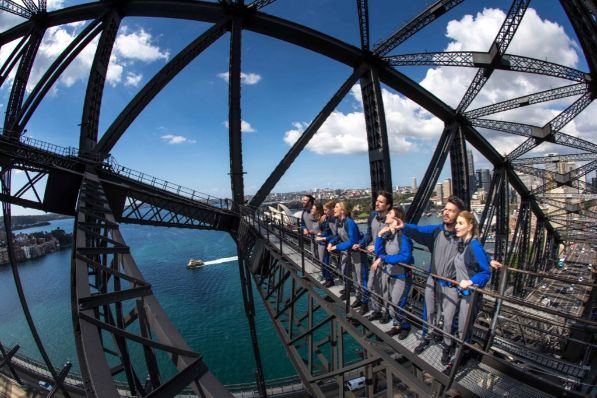 Whether your concerned about heights or you're after an economical taste of BridgeClimb; the BridgeClimb Sampler gives you the chance to get up onto the Bridge without having to commit to going all the way up.

If climbing to the summit of the Sydney Harbour Bridge is your ultimate goal, we would instead recommend you check out BridgeClimb Express. BridgeClimb Express is the fastest trip to the summit - in 2 ¼ hours you will climb through the heart of the Bridge and to the summit.

This experience will commence from today, 1 October 2014, and is available to book online, via our Call Centre, or simply walk into our Climb Base at 3 Cumberland St and chat to our friendly team.