Santa and Mrs Claus Swing by the Summit
Christmas has begun at BridgeClimb! Today Santa and Mrs Claus stopped by the top of the Sydney Harbour Bridge to wish Merry Christmas to some unsuspecting Climbers, who were pretty surprised to see the jolly couple doing their Christmas rounds a little earlier than usual!

As you'll know, Santa normally makes the annual round-the-world journey by himself, with Rudolph and his reindeers for company, but this year decided to bring Mrs Santa along for the ride to show her his favourite sights.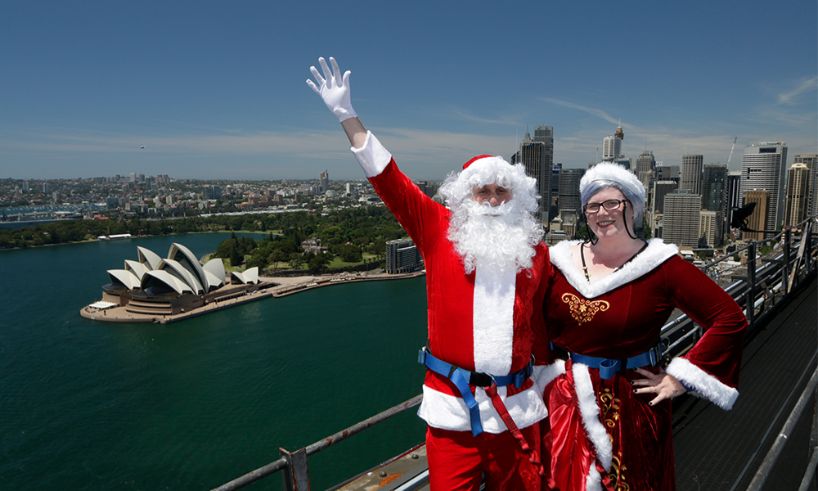 Santa and Mrs Claus were also joined by a mischievous Christmas Elf, who had brought along a sprig of mistletoe to encourage some cheeky kisses at the summit.

There were plenty of smiles and lots of laughter from the Climbers as they reached the top and spotted the festive trio waiting for them high above Sydney – a slightly different (and not to mention warmer) location than their chilly North Pole home!

As the group chatted with Santa and Mrs Claus and the couples in shared a sky-high kiss under the mistletoe, it was clear there was definitely plenty of Christmas magic in the air!
WATCH VIDEO:
If you're interested in giving your loved ones a truly unforgettable gift this Christmas, check out our Gift Certificate options.