YESTERDAY: Under blue skies dotted with puffy clouds, the harbour sparkled brightly as both the Australian and Aboriginal flags waved wildly at the top of the Harbour Bridge.

We, along with many of our adventurous Australia Day Climbers, got into position 134m high above Sydney Harbour to witness one of Sydney's famous annual traditions – the Sydney Festival Ferrython. The harbour was simply brimming with boats!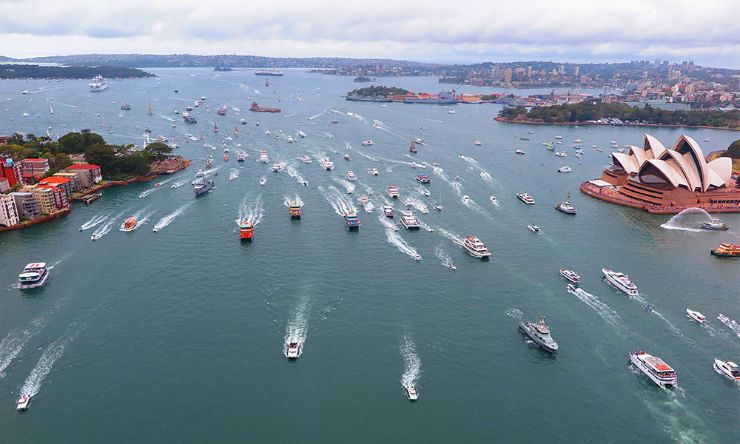 We believe every day is a great day to come and experience climbing the Sydney Harbour Bridge. If you're interesting in finding about new and exciting events that you can view from the arches of the Harbour Bridge with us; be sure to sign up to our e-newsletter, or join us on Facebook, Twitter or Instagram.