Santa at the Summit
This festive season, meet Santa atop the iconic Harbour Bridge and pose for a one-of-a-kind Aussie Christmas photo.

Ho, ho, ho and up we go! We're excited to announce that Santa will be visiting the Sydney Harbour Bridge every Sunday morning from 7 November – 19 December 2021, to greet climbers at the Summit for a Santa photo like no other, 134 metres above sea level with the iconic Sydney Opera House as your backdrop.
As well as experiencing the best views of Sydney whilst scaling the iconic arches, Christmas cheer add-ons include a Santa hat to take home and the chance to sing-a-long to your favourite Christmas carols whilst you soak in the unforgettable sights of the Sydney Harbour.
The festive season is all about spending quality time with your loved ones after what has been a hard year for many. Santa at the Summit will create an iconic shared memory to mark the end of 2021, and not to mention, making a great gift card to share with loved ones near and far!
SANTA'S SUMMIT SCHEDULE
Santa will be on deck (the Summit!) every Sunday morning from 7 November to 19 December (inclusive). If your Climb departs between 9:00am and 10:55am, you will be greeted by Santa once you reach the top and can pose for a COVID-Safe photo together.
Available on all Climb routes - Summit, Summit Insider and Ultimate.
Prices
Santa photos (with optional commemorative Christmas border) are included with your climb photos on all standard Summit, Insider and Ultimate Climbs, and are available to purchase for those booked on a BridgeClimb Unlocked special offer Day Climb.
Climb prices start at $248 for Adults and $139 for Children, as part of our BridgeClimb Unlocked special offer.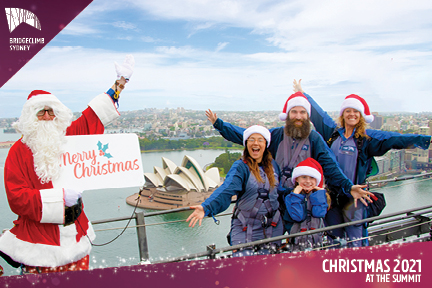 how to secure your santa snap:
Click the BOOK NOW button below
Select Date: Any Sunday between, and including, 7 November and 19 December 2021
Select Climb Type & Time: Select your preferred Climb between 9:00am and 10:55am
We're COVIDSAFE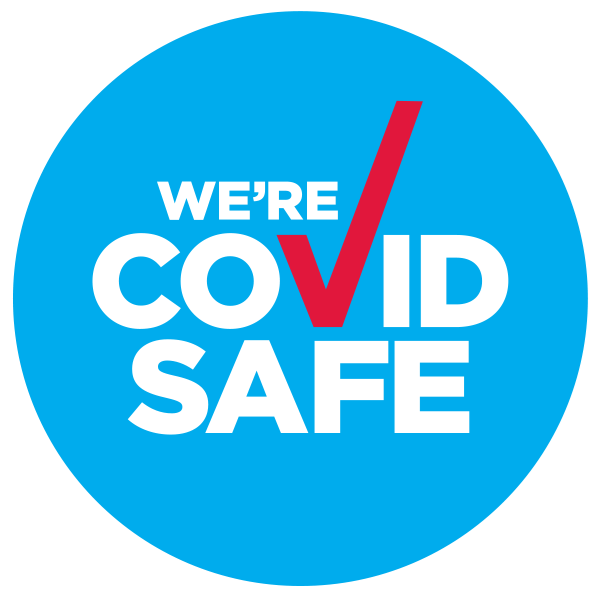 BridgeClimb is a registered COVIDSafe business with the health & safety of our guests and team always our top priority.
From our reopening, as per NSW Health orders, initially climbs will be available for fully vaccinated guests and those with medical exemptions (note: children 8-15 years will not need to be vaccinated to climb). We look forward to welcoming unvaccinated guests as of 15 December (or the date NSW reaches 95% vaccination rate), again in line with government health orders.
Please visit our COVID19 Safety page to read all of our safety guidelines before booking your climb.
SAVE WITH DINE & DISCOVER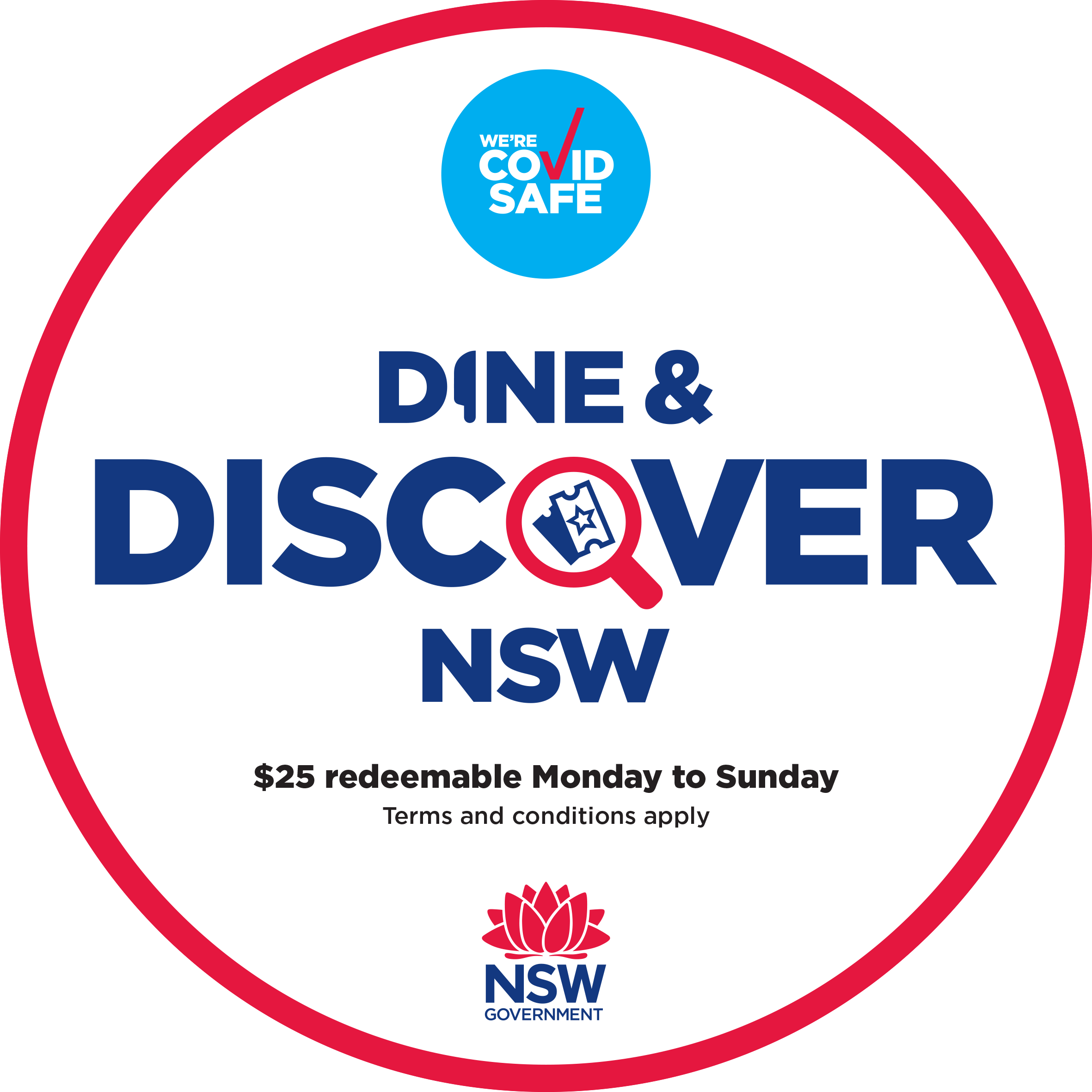 Dine & Discover NSW vouchers are valid on all climb types - so you can save $25 per person by redeeming against your booking! Vouchers are now valid until 30 June 2022 and can be redeemed on any day of the week.
Redeem by phone or at check-in on the day of your climb. For more info visit our Dine & Discover offer page.
ADDITIONAL INFORMATION
We're so excited that Santa has chosen to visit us all the way from his Arctic home, but that does mean we need to keep an eye on him when the temperatures down-under get a little high. If the forecast for Santa's visit is looking a little too hot for the big man in red, he may have to retreat back to the North Pole for the day. Santa's suit isn't made for the Aussie sun, but don't worry, your awesomely stylish climb suit is! You will still be able to don your own Santa hat once you reach the top, and take a festive photo with the iconic Opera House behind you, while you listen to our Christmas tunes that will be playing as you enjoy the incredible views with your family.
If you booked your climb especially to see Santa and he won't be around to capture a special Christmas snap, please get in touch with our team by calling 1300 90 80 57 to update your booking to another time when Santa stops by.