By accessing and using the BridgeClimb Sydney ("BridgeClimb") website at https://www.bridgeclimb.com, you agree to be bound by these terms of use. BridgeClimb reserves the right to change these terms and conditions from time to time at its sole discretion.
The site, its content (including text and images) and associated material on the site available for download, is owned and copyrighted to Feliz Puente Pty Ltd ACN 38 000 600 475 trading as BridgeClimb Sydney.
COPYRIGHT NOTICE: Copyright © 2019 Feliz Puente Pty Ltd Limited trading as BridgeClimb Sydney
You are permitted to view, copy, print, and distribute the information contained in this website, subject to your agreement that: Your use of the information is for informational, personal, and non-commercial purposes only.You will not modify the information or graphics.You will display the copyright notice (Copyright © 2018 Feliz Puente Pty Ltd trading as BridgeClimb Sydney) on all information used from this site. The permission above does not include the permission to copy the design elements, look and feel, or the layout of this website. Links to the homepage and any other page of this website may only be made with BridgeClimb's prior written consent and may be obtained by emailing BridgeClimb at [email protected]
Trade Mark Information (® and ™)The BridgeClimb bridge logo device and part of our trading name (BridgeClimb) are our Registered Trade Marks ® or Word Marks ® and must not be used without acceptance of the copyright notice above or without our written consent, whichever is applicable. The trade marks (™) below are the claimed property of Feliz Puente Pty Ltd worldwide:-
For The Climb of Your Life!
BridgeWear
BridgeSuit
BridgeLamp
BridgeFleece
BridgeGloves
BridgeShell
DayClimb
TwilightClimb
NightClimb
DawnClimb
The Bridge Climb
The Discovery Climb
The Express Climb
You are not permitted to use any of the above trade marks without the prior consent of BridgeClimb.
Guidelines for use
BridgeClimb is our registered trade name, or name under which we conduct business, and when used in that context, never requires the ® symbol. So, when referring to BridgeClimb as part of our trading name, it is not necessary to use the registered trade mark designation.Always use the company name, BridgeClimb, as a single word with an uppercase "B" and an uppercase "C".
Correct: BridgeClimb
Incorrect: Bridge Climb, Bridgeclimb, bridgeclimb, The BridgeClimb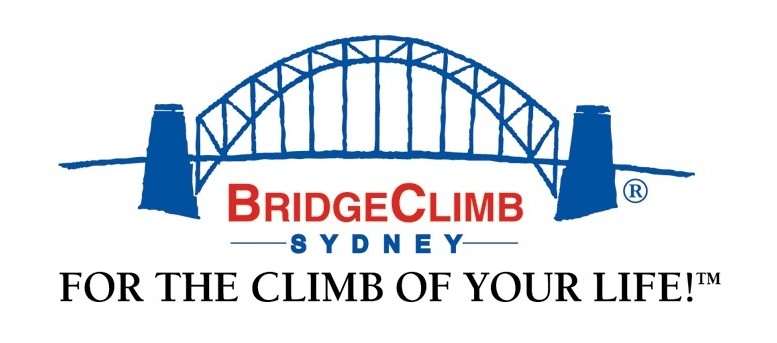 Disclaimer: You assume all risks concerning the suitability and accuracy of the information within this website. The website may contain technical inaccuracies or typographical errors. BridgeClimb assumes no responsibility for, and disclaims all liability for, any such inaccuracies, errors or omissions in the website.
external links
This website may, in time, contain links to third party sites which are not under the control of BridgeClimb and we are not responsible for the content of any linked site. If you access a third party site, then you do so at your own risk.