Romance Packages
Take your love to new heights with an unforgettable BridgeClimb experience
We have so many unique and extraordinary ways you can celebrate with that special someone. Looking for the ultimate date, perfect gift, anniversary celebration, or thinking of popping the question? We've got all your romantic needs covered.
Climb, Graze & Gaze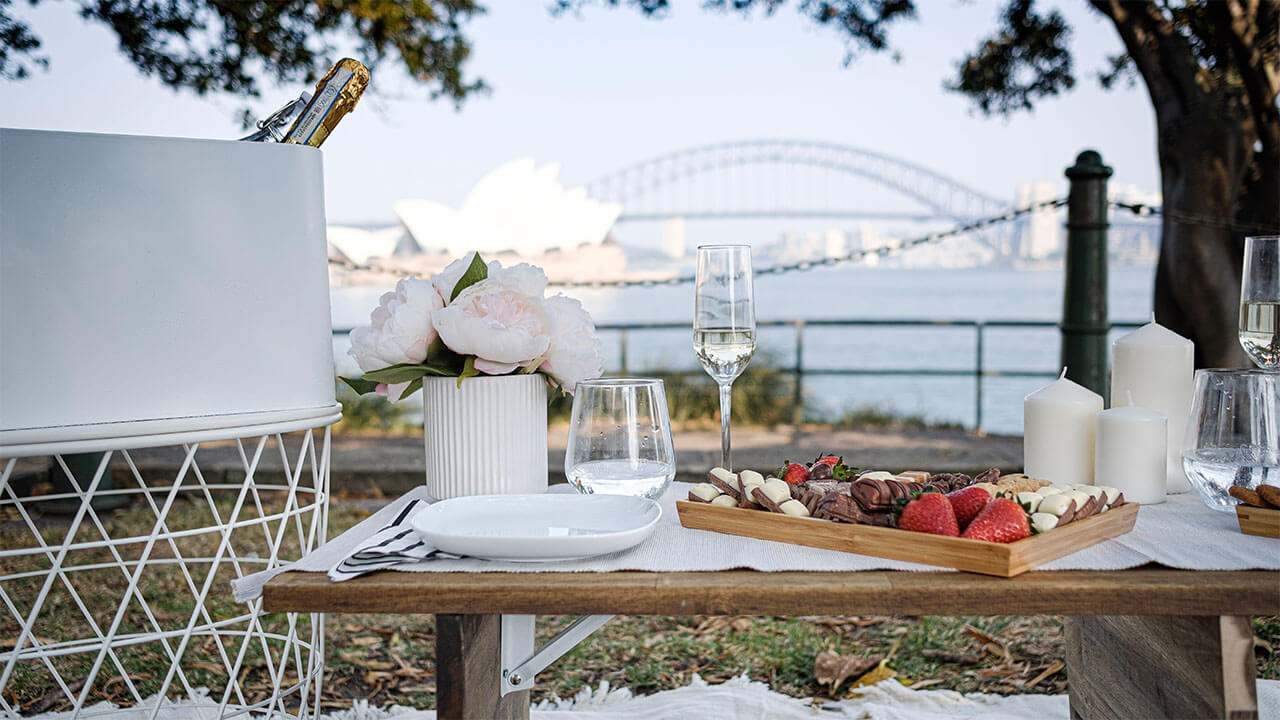 Introducing Sydney's newest romance experience Climb, Graze & Gaze. Guaranteed to deliver an unforgettable setting for a proposal, anniversary or date night.
A sky-high proposal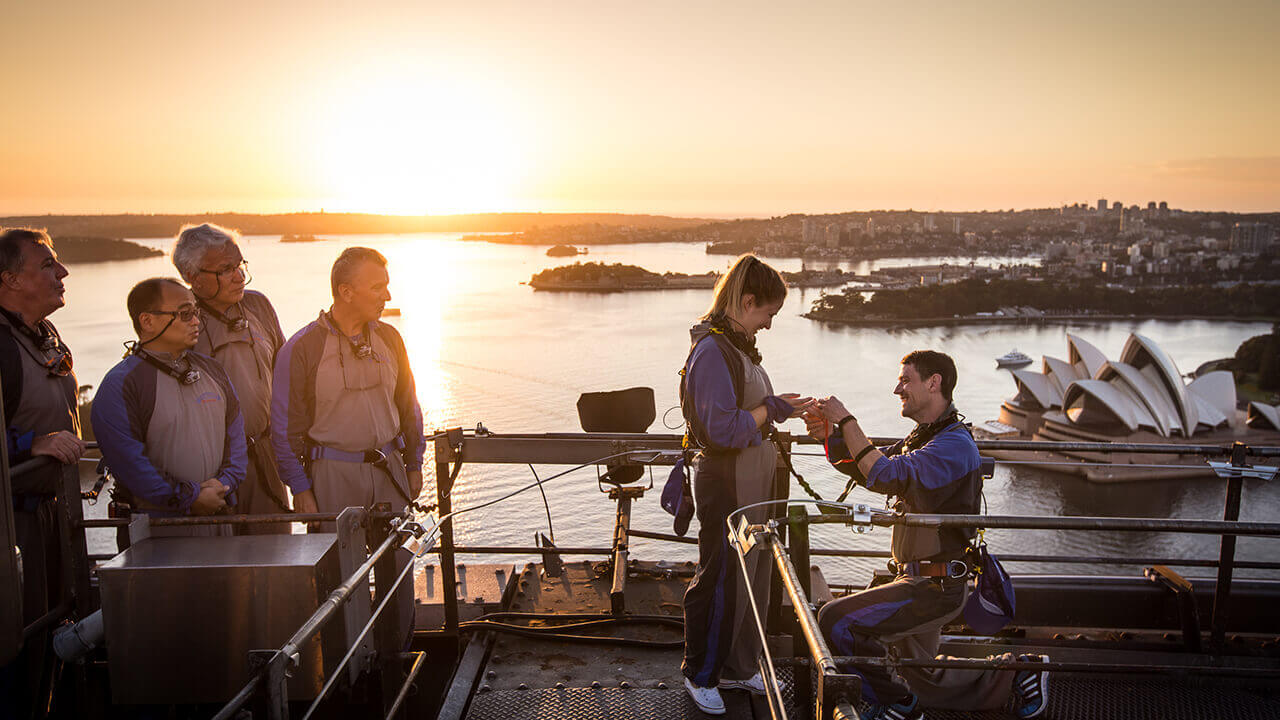 If you're thinking the top of the Sydney Harbour Bridge sounds like the most unique and romantic proposal platform, you're not wrong. It's spectacular up there!
BridgeClimb Pinnacle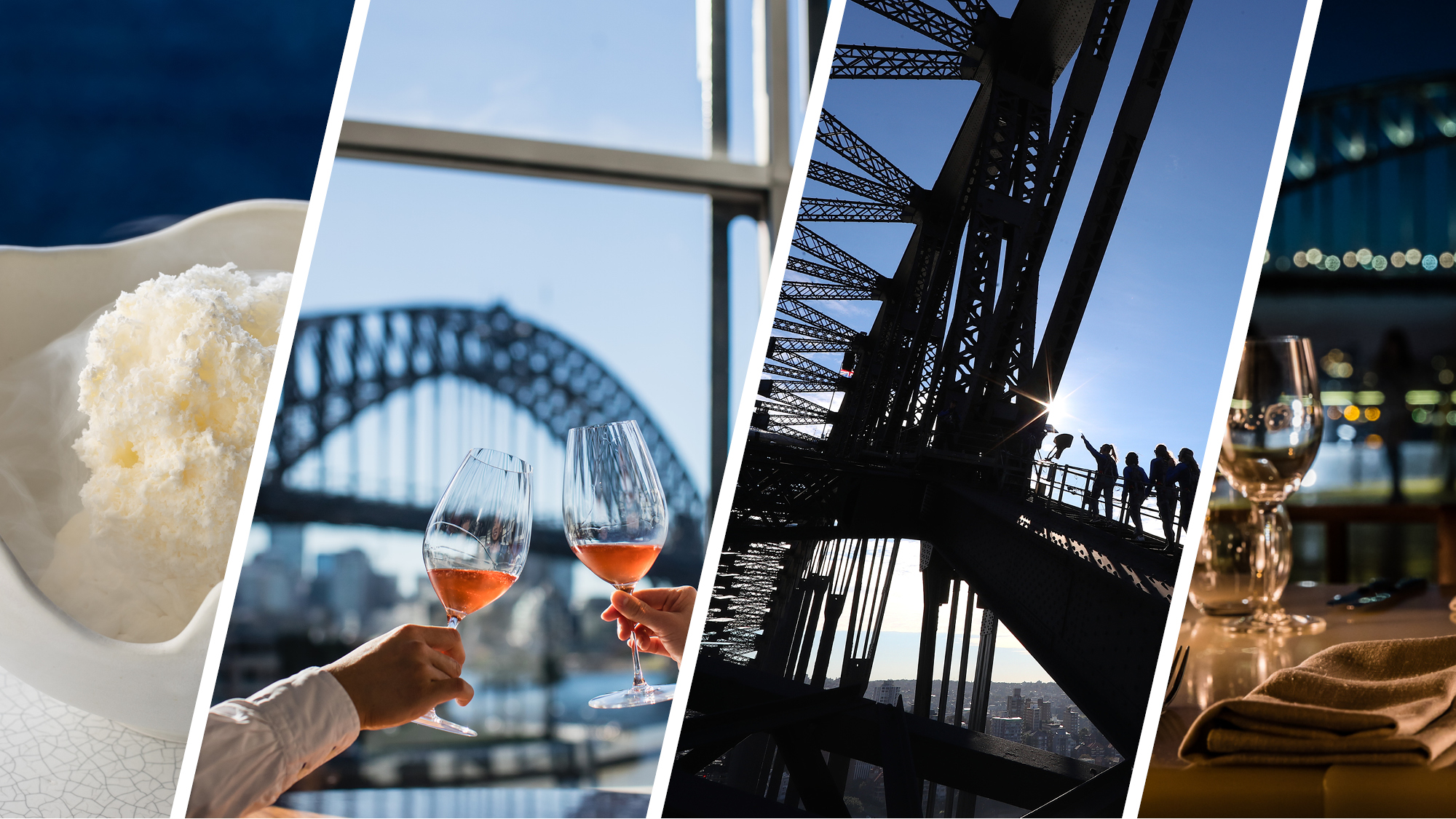 Heighten your senses and Climb the iconic Bridge and enjoy a decadent meal at one of Sydney's best fine dining establishments: Quay. Book a BridgeClimb Pinnacle package.
Tie the knot at the top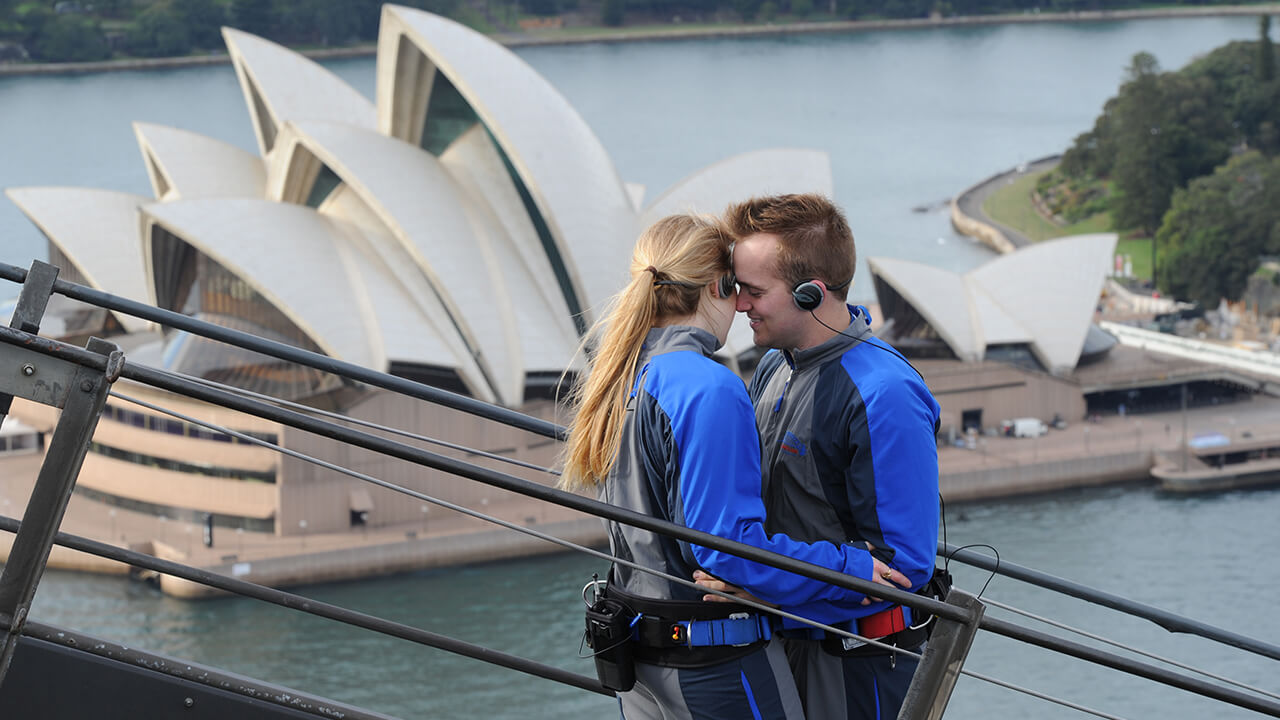 For those who liked it, and already put a ring on it, you're probably browsing for Sydney's most unique wedding venue. Introducing BridgeClimb's Wedding Climb.
With so many options available, let our team create an unforgettable moment for you and your loved one.

YOU MAY ALSO BE INTERESTED IN