Team & Corporate Event Packages
We create exceptional team building activities and corporate events for groups of any size.
Whether you are looking to motivate or reward your employees, impress your top clients, or celebrate a special occasion, a BridgeClimb experience is guaranteed to make an impression.
Corporate GIFTS AND INCENTIVES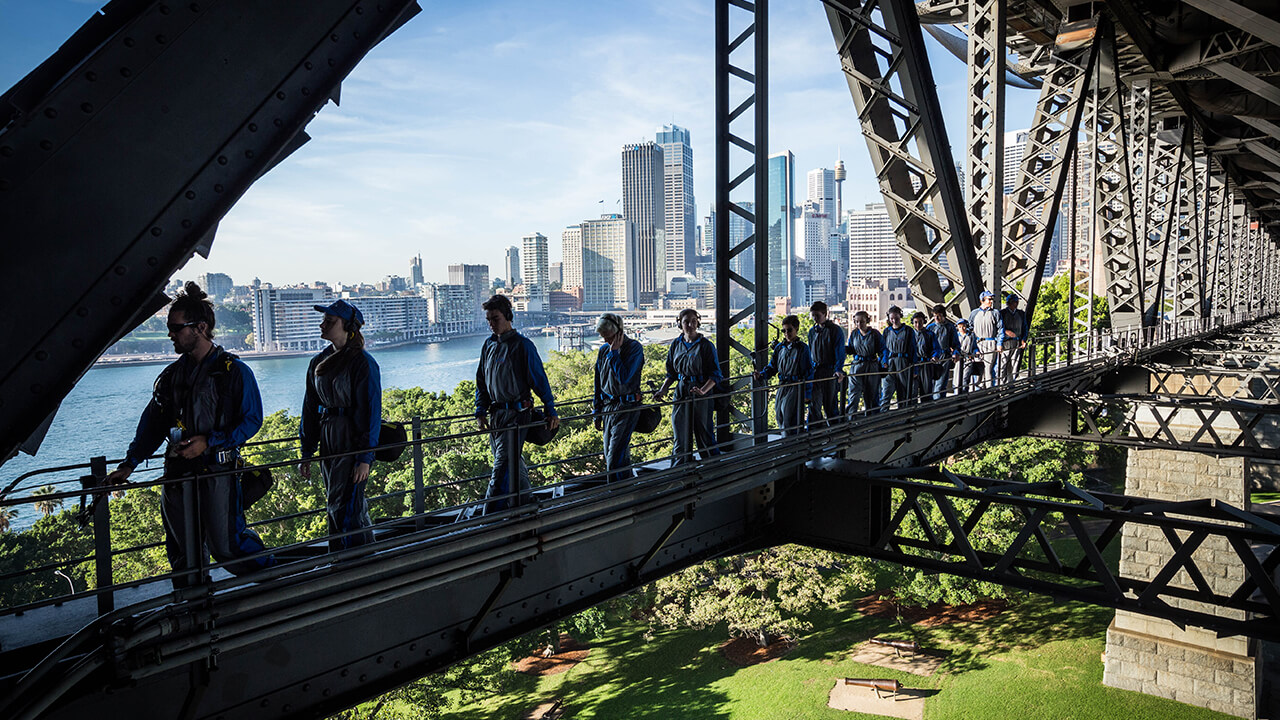 Reward your team and give thanks to your customers with a BridgeClimb Gift Voucher. For businesses, our Gift Vouchers can be customised with your company logo and a personalised message (min. order of 10) and emailed straight to your inbox.
kick-0ff 2022 with a team climb!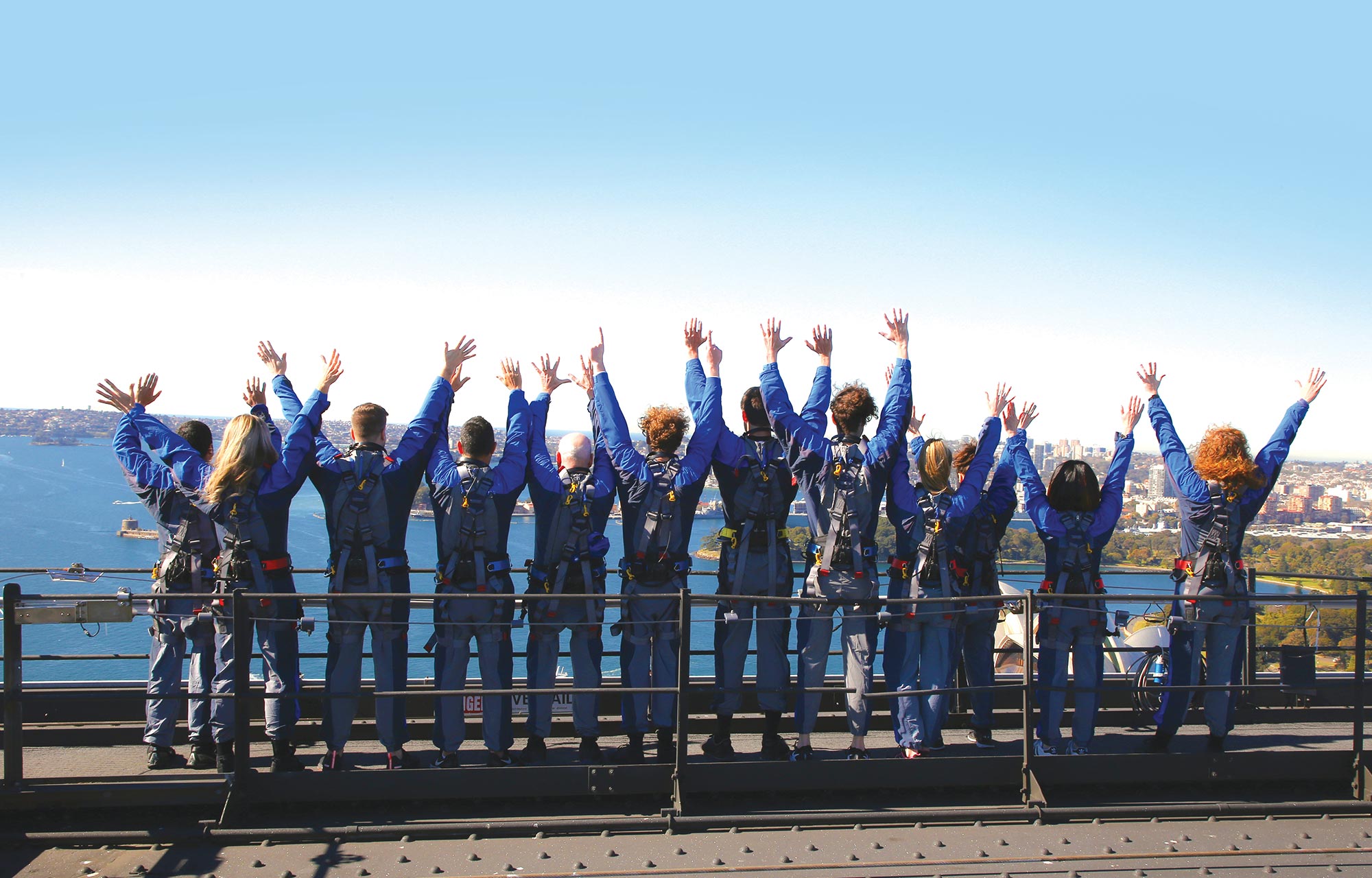 Kick-off 2022 from new heights with your colleagues. There's no better way to reconnect or reward your team than climbing the iconic Sydney Harbour Bridge together. So, grab your team and get energised with our New Year Special Offer.
Climb then dine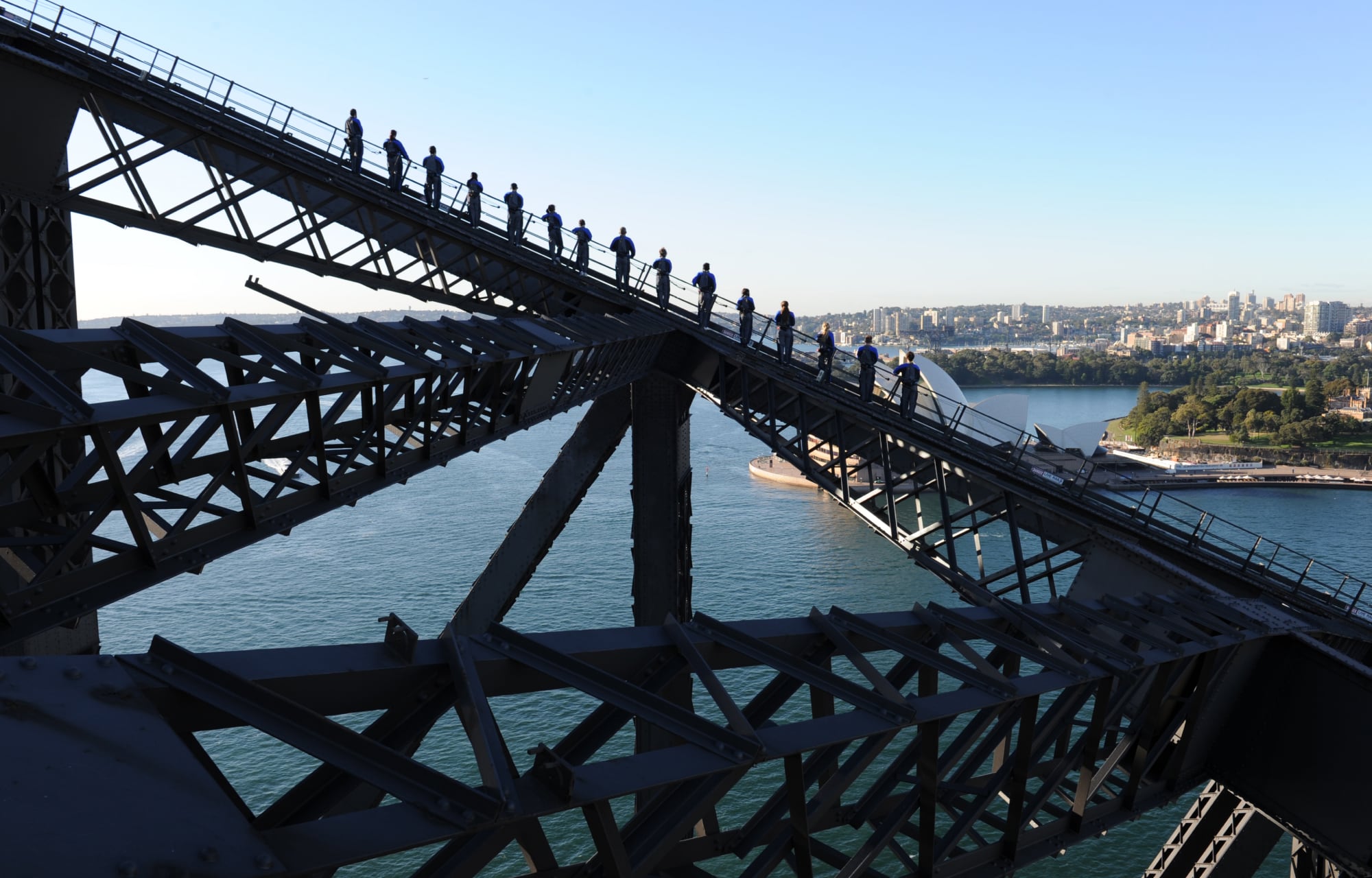 Take your corporate event to the next level by tailoring your Climb experience with something extra special. Our Climb then Dine group package, is the ultimate team bonding activity, that includes a BridgeClimb experience followed by two hours of post-Climb food and beverages at a harbourside partner venue within walking distance from BridgeClimb.
FUNCTIONS AND EVENTS VENUE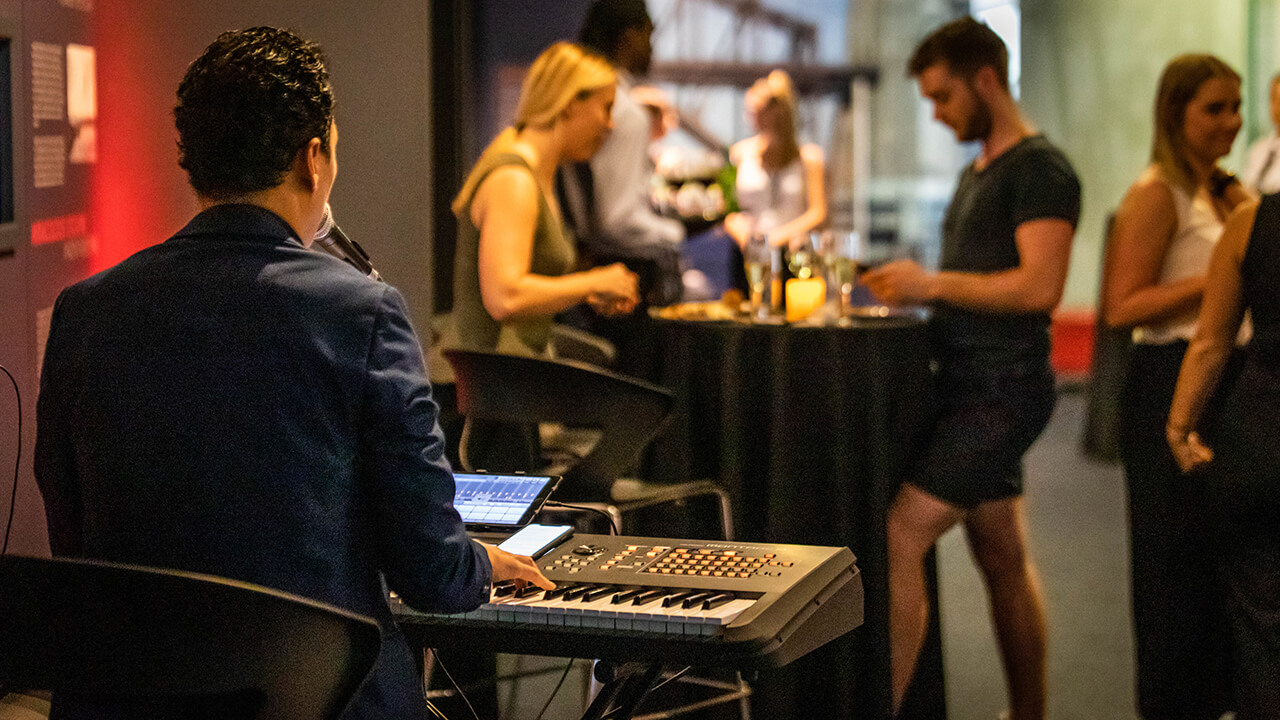 Our on-site functions and events venue is available for hire before or after a team Climb, or the perfect space on its own for your next corporate offsite, conference, product launch or special occasion.
When you book your team a BridgeClimb you enjoy complimentary venue hire for up to 100 people! As an added bonus, our BridgeClimb Event Coordinator will look after all your event needs from start to finish, including arranging catering options or entertainment.
CANAPE CLIMB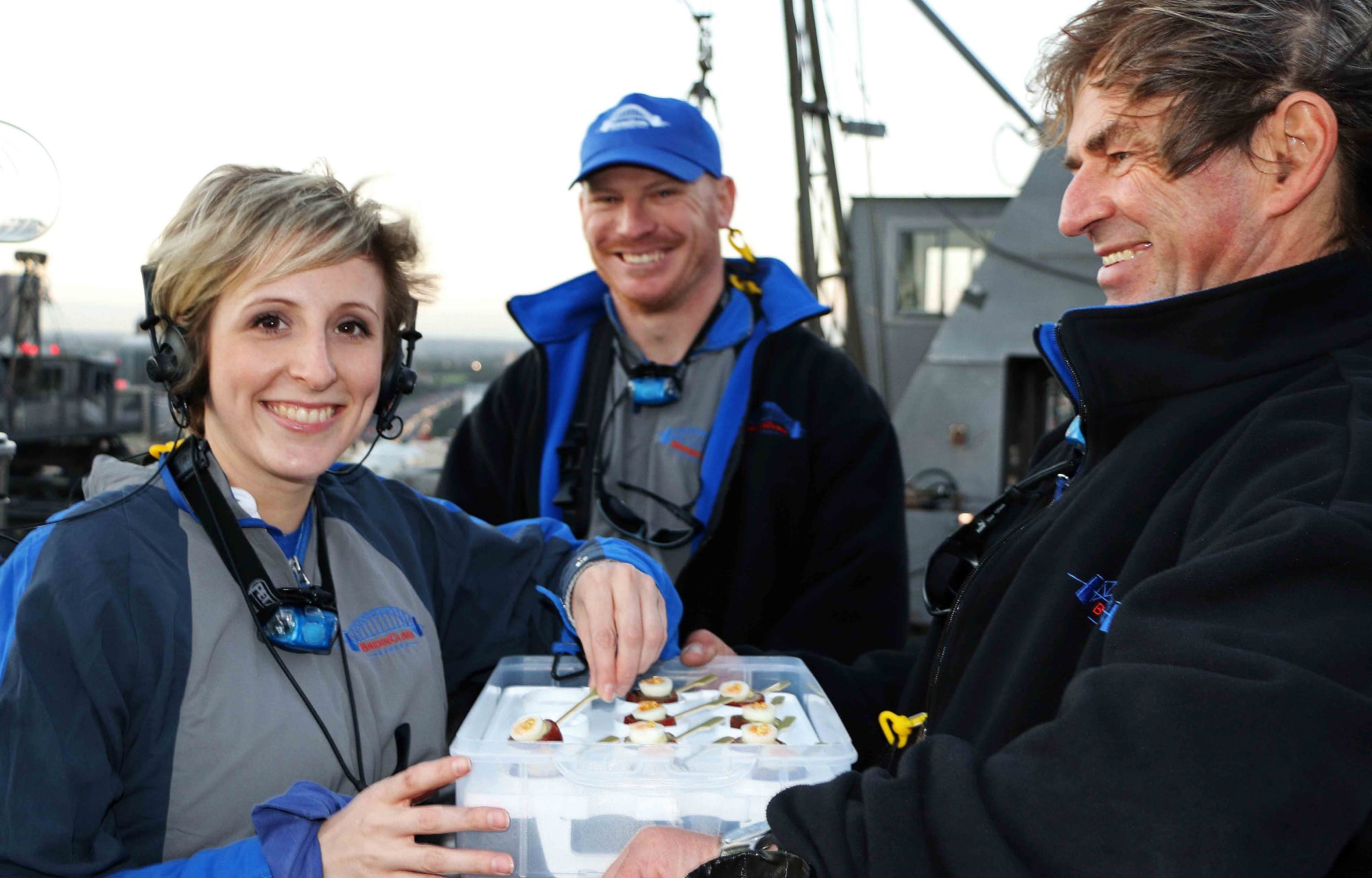 This unique climb redefines waterfront dining by celebrating at the Summit with delicious gourmet canapés. Our Canape Climb provides event planners with an experience that is guaranteed to impress important clients or reward staff. Where else in the world can you be 134m up, with 360 views of the harbour eating gourmet food?
CHOOSING THE BEST CLIMB ROUTE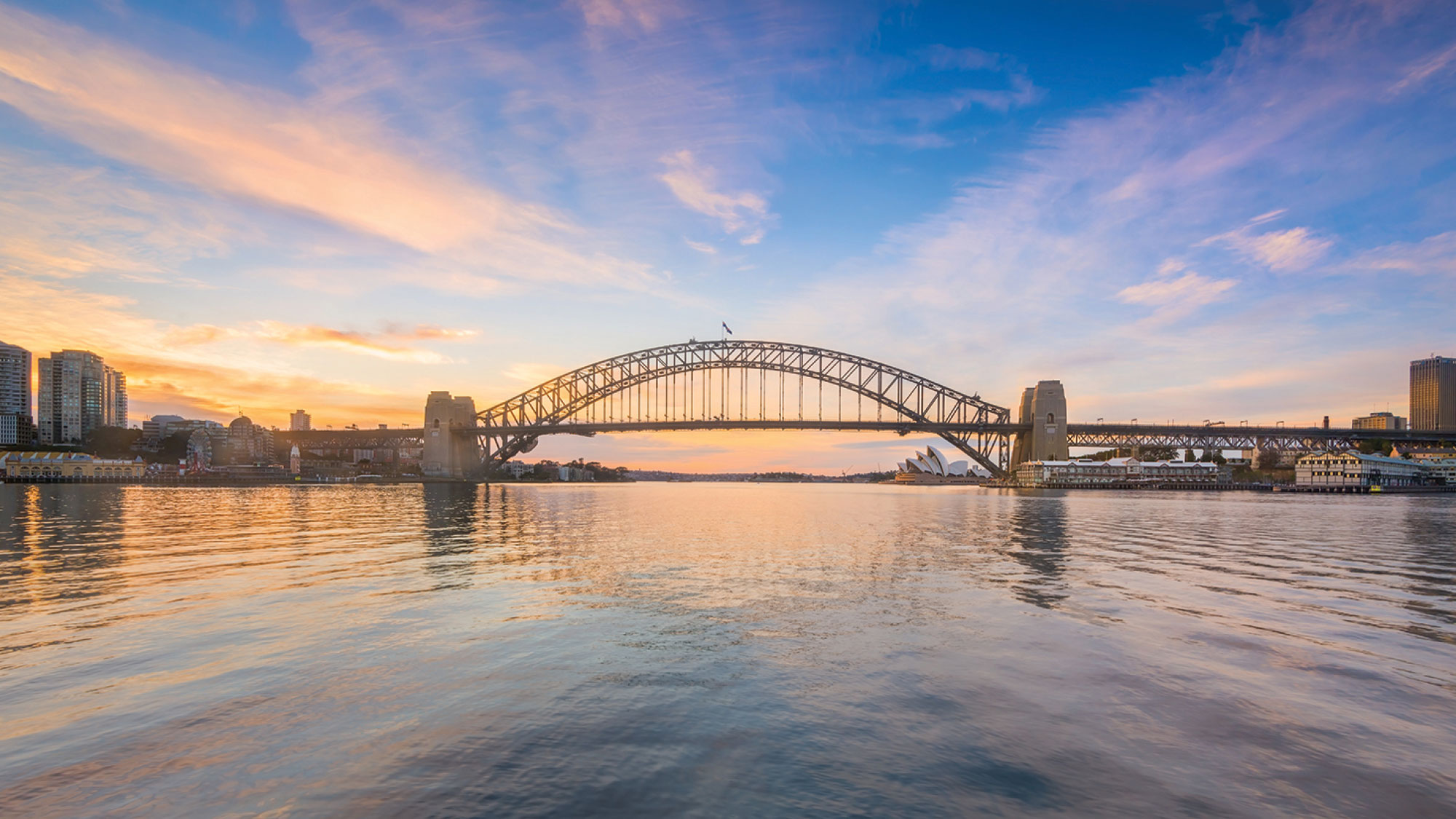 We are dedicated to tailoring the Climb experience for groups of all sizes. Depending on the number of climbers, we will recommend the best Climb route for your team and unique ways to enhance it based on the details of your event. Choose to climb at Day, Twilight or Night to experience incredible views of Sydney at a time that suits your schedule.
PERSONALISED CORPORATE CLIMB ENHANCEMENTS
We can also personalise your Climb experience by displaying your company logo and other branded content on LED screens within our Climb Base at check-in, and arrange extra elements for your day – from team building activities, a musician at the Summit, motivational speakers that inspire your team to think outside the box, or even a Yoga class at the top of the Sydney Harbour Bridge!
See our Corporate Brochure for more details and get in touch with our team to explore the possibilities.
That was such a great experience to cross off the bucket list! It's truly such a great team building experience I will 100% be recommending this to my work colleagues, family and friends!!
BridgeClimb Sydney thank you for an amazing group climbing experience for our clients, they all loved it. It is a great way to bring people together for a memorable experience.
Thank you for a fantastic team experience with BridgeClimb, I had a ball.
Corporate Events & Team Climb FAQs