Our People
Creating an iconic experience, takes an inspiring team
The hammon family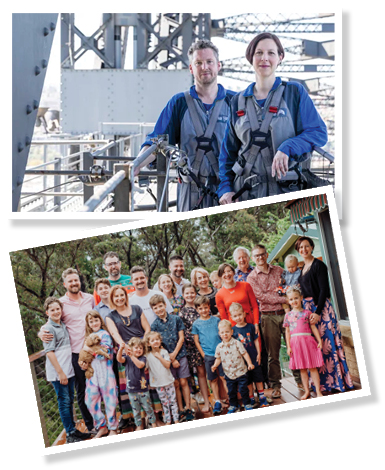 BridgeClimb is owned and operated by Hammons Holdings Pty Ltd (ABN 38 000 600 475), a third generation, family held and operated business.
Established in 1945 by Harry Hammon's entrepreneurial vision to transform a former coal mine into an iconic tourist attraction. Harry built the Scenic Skyway in 1958, Australia's first cable car and Australia's first revolving restaurant in 1960.
In 1975 Harry's son Philip began working in the business and in 1996 Philip began Scenic World's first major redevelopment adding the Scenic Cableway and Walkway and redeveloping the Scenic Skyway.
In 2004 Philip's daughter Anthea joined the business and in 2006 was joined by her brother David.
In 2013 Anthea and David completed the redevelopment of the Scenic Railway. Scenic World is led by Managing Director Anthea Hammon and is Australia's most visited privately owned tourist attraction.
In 2018 the NSW Government appointed Hammons Holdings as the operator of Sydney Harbour Bridge Tourism Activities, including BridgeClimb Sydney.
Hammons Holdings are cornerstone investors in Sydney Zoo in Western Sydney which opened in 2019.
OUR senior leadership