Group Activities
From an unforgettable memory with your family and friends, to an unbeatable class or team building day - Look no further than Sydney's most iconic experience. We've got your day covered!
Corporate PACKAGES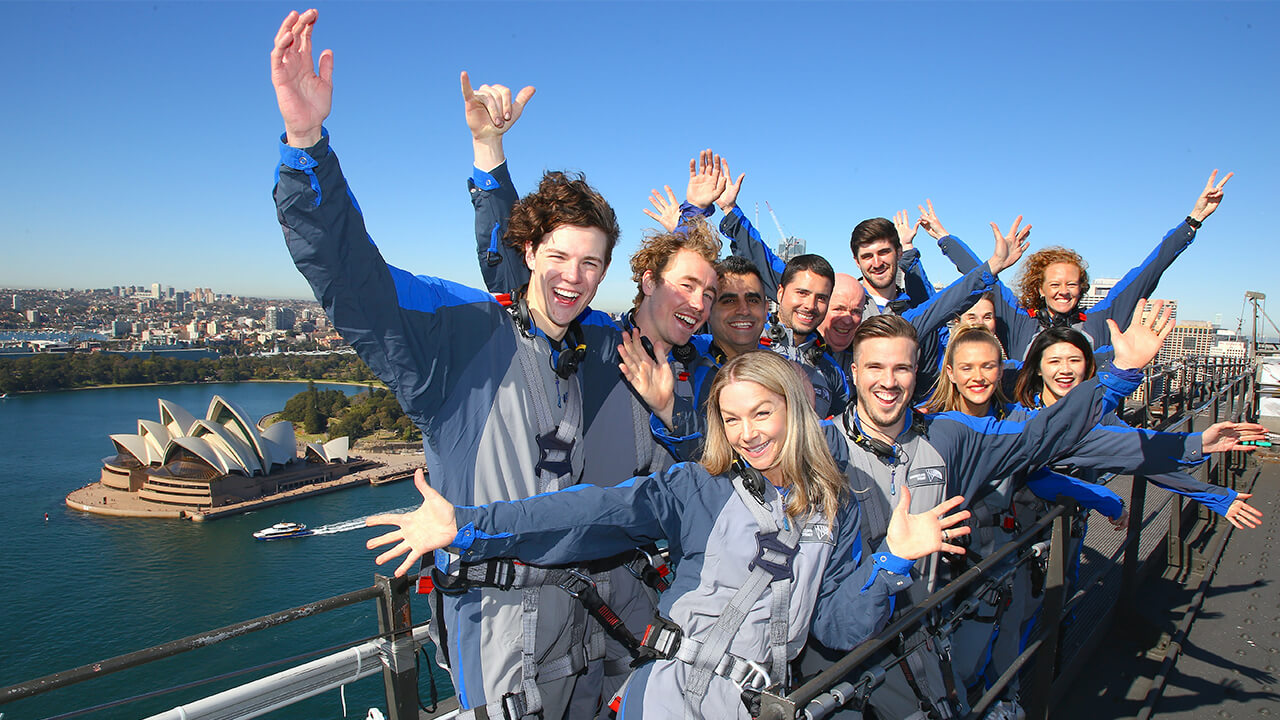 We create exceptional team building activities and corporate events for groups of any size. Whether you are looking to motivate or reward your employees, impress your top clients, or celebrate a special occasion, a BridgeClimb experience is guaranteed to leave a mark on the memory books.
Functions and events venue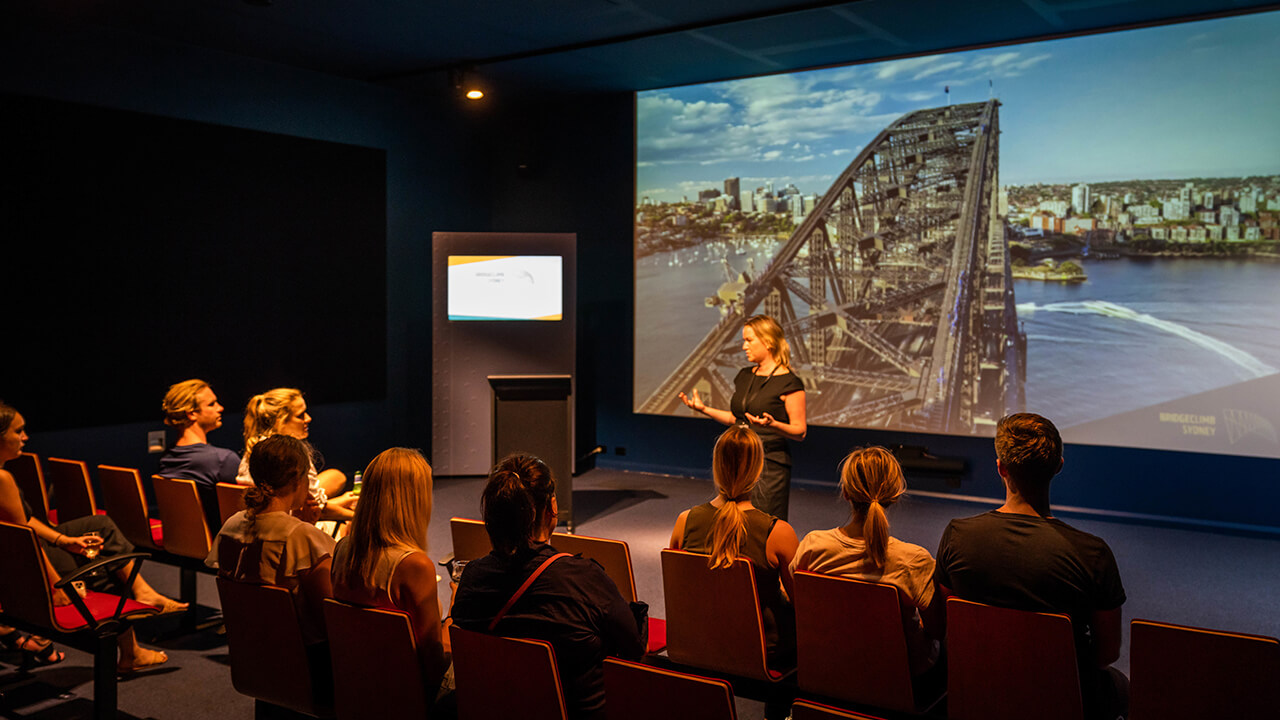 Our on-site functions and events venue is available for hire before or after a team Climb, or the perfect space on its own for your next corporate offsite, conference, product launch or special occasion.
Or why not utilise our events space space for a Wedding Climb reception or party with friends and family after proposing to your partner at the Summit of the Sydney Harbour Bridge.
CLIMB THEN DINE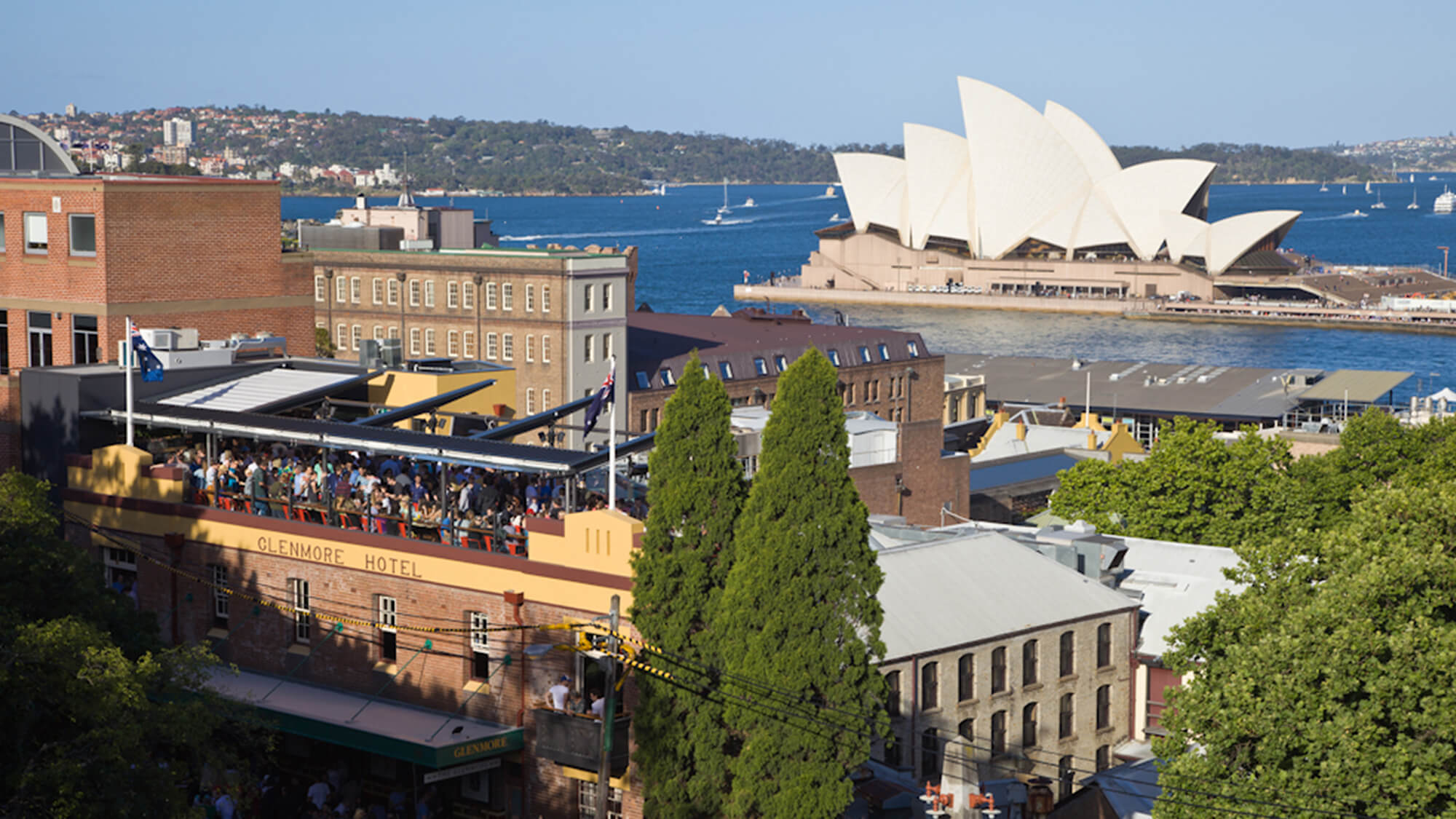 BridgeClimb creates exceptional team experiences. Whether your objective is to motivate or reward your employees, entertain key clients or celebrate an occasion, the BridgeClimb will deliver an event that will never be forgotten. Our 'Climb then Dine' corporate offering couples this amazing team experience with two hours of post-Climb food and beverages to celebrate.
SCHOOLS AND Education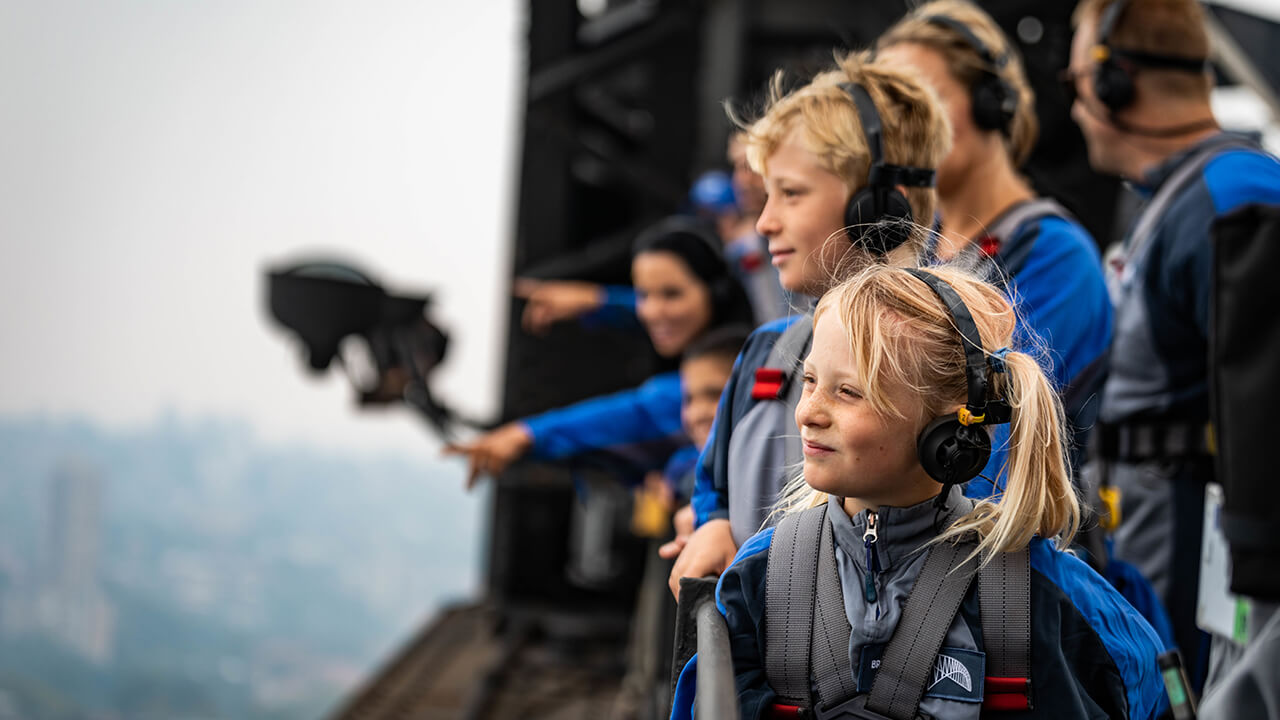 From school groups to universities and graduate programs, BridgeClimb offers tailored experiences for all educational needs. Find out more about how you can take your students on the ultimate history lesson as they climb the Sydney Harbour Bridge.
GROUP Wedding climb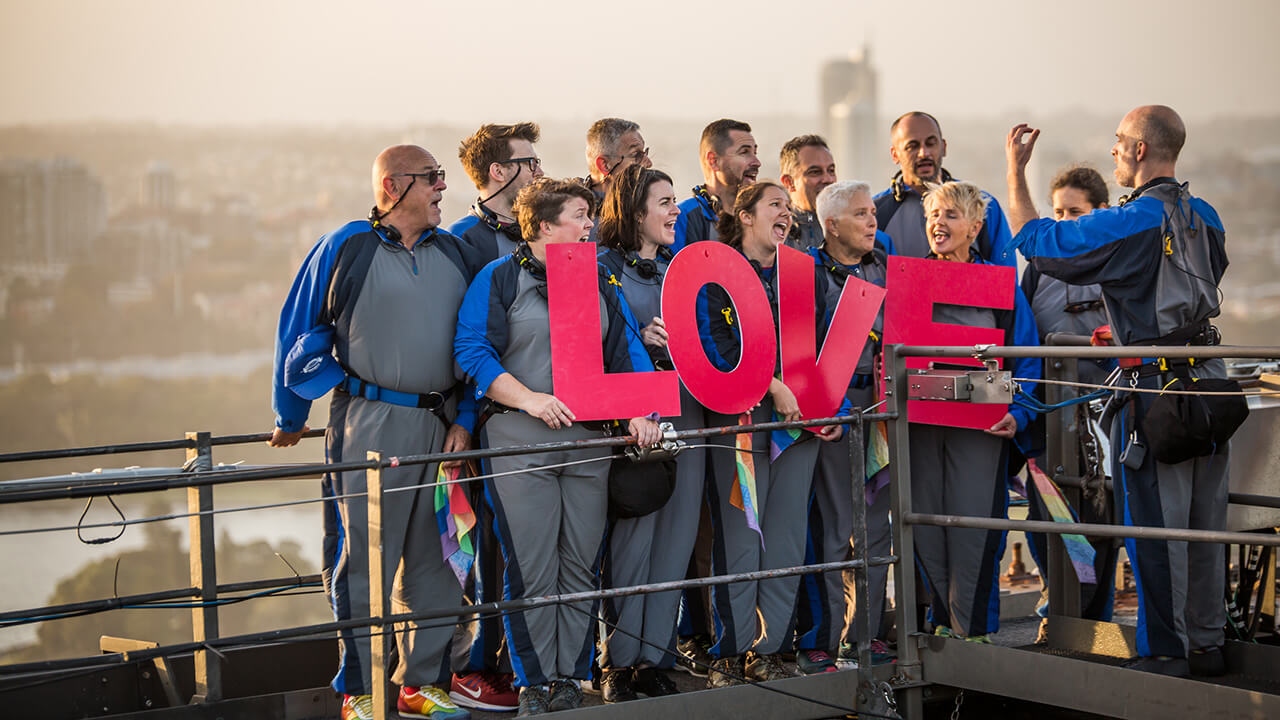 The Wedding Climb allows you to tie the knot while enjoying stunning views of Sydney with your loved ones by your side. Couples from all over the world choose the Summit for the most important day of their lives. Surrounded by friends and family and uninterrupted views of Sydney, you'll truly feel on top of the world on your special day.
GROUP ENGAGEMENT ClIMB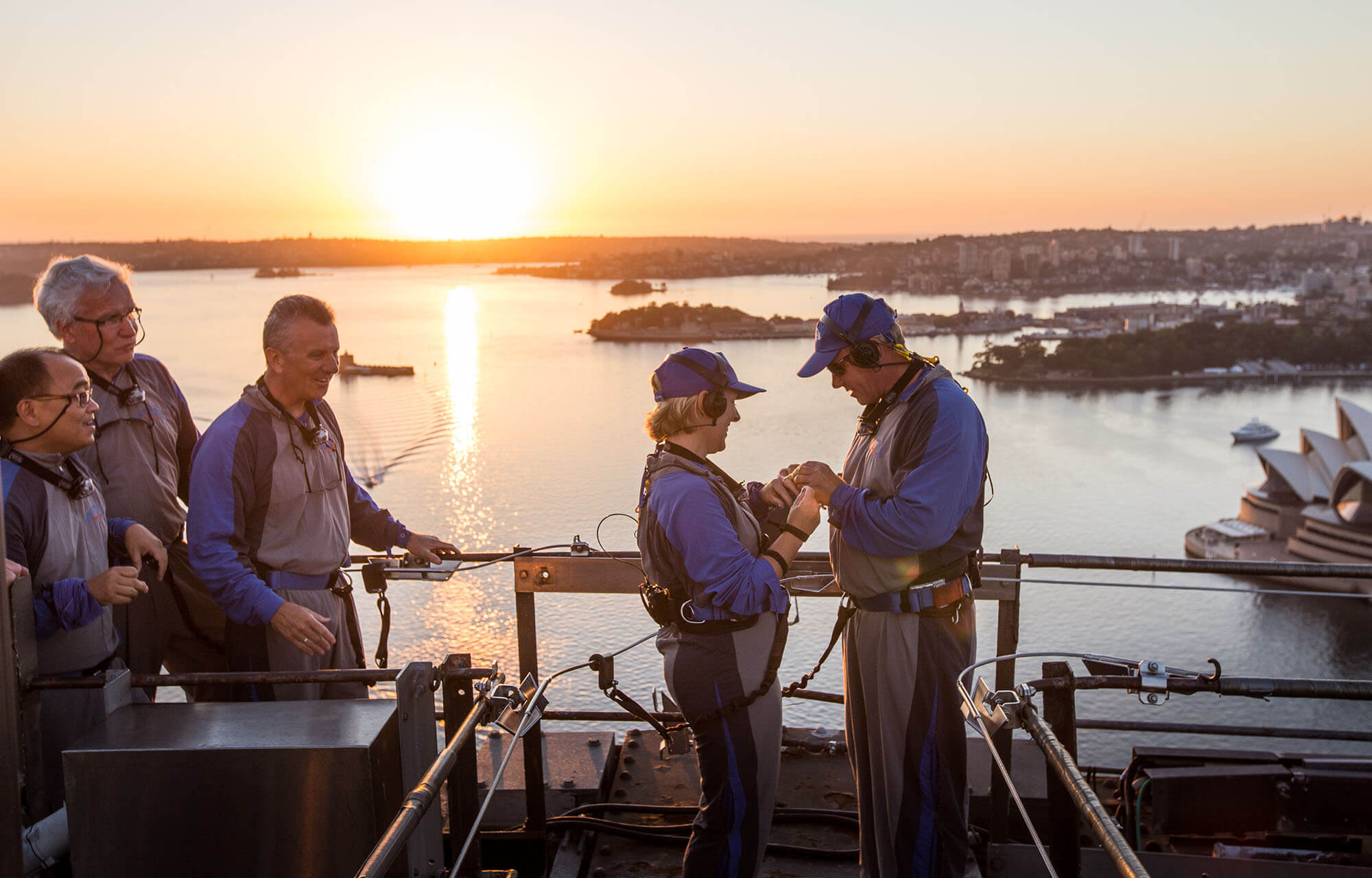 The top of the Bridge is the perfect place to get down on one knee and declare your love at great heights, with one of the best views of Sydney as your backdrop. Your partner (and family and friends) will be so thrilled to climb this iconic landmark, they'll have no idea their experience is about to get even better!
PRIVATE CLIMB EXPERIENCE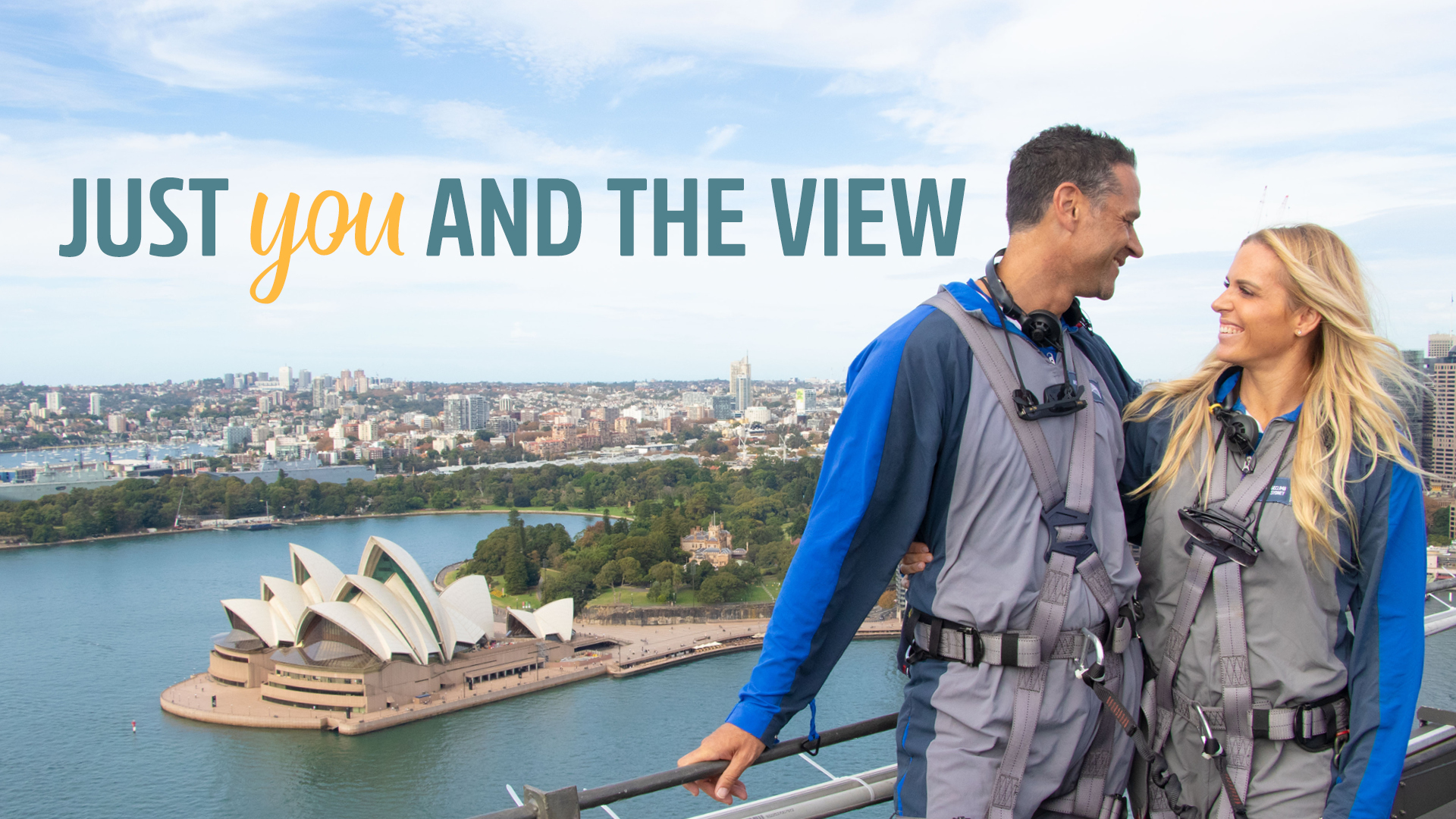 Elevate your BridgeClimb to VIP status with our Private Climb experience. A Private Climb is an exclusive tour of the iconic Sydney Harbour Bridge with just you, the view and your own personal Climb Leader.
The MANDARIN ClIMB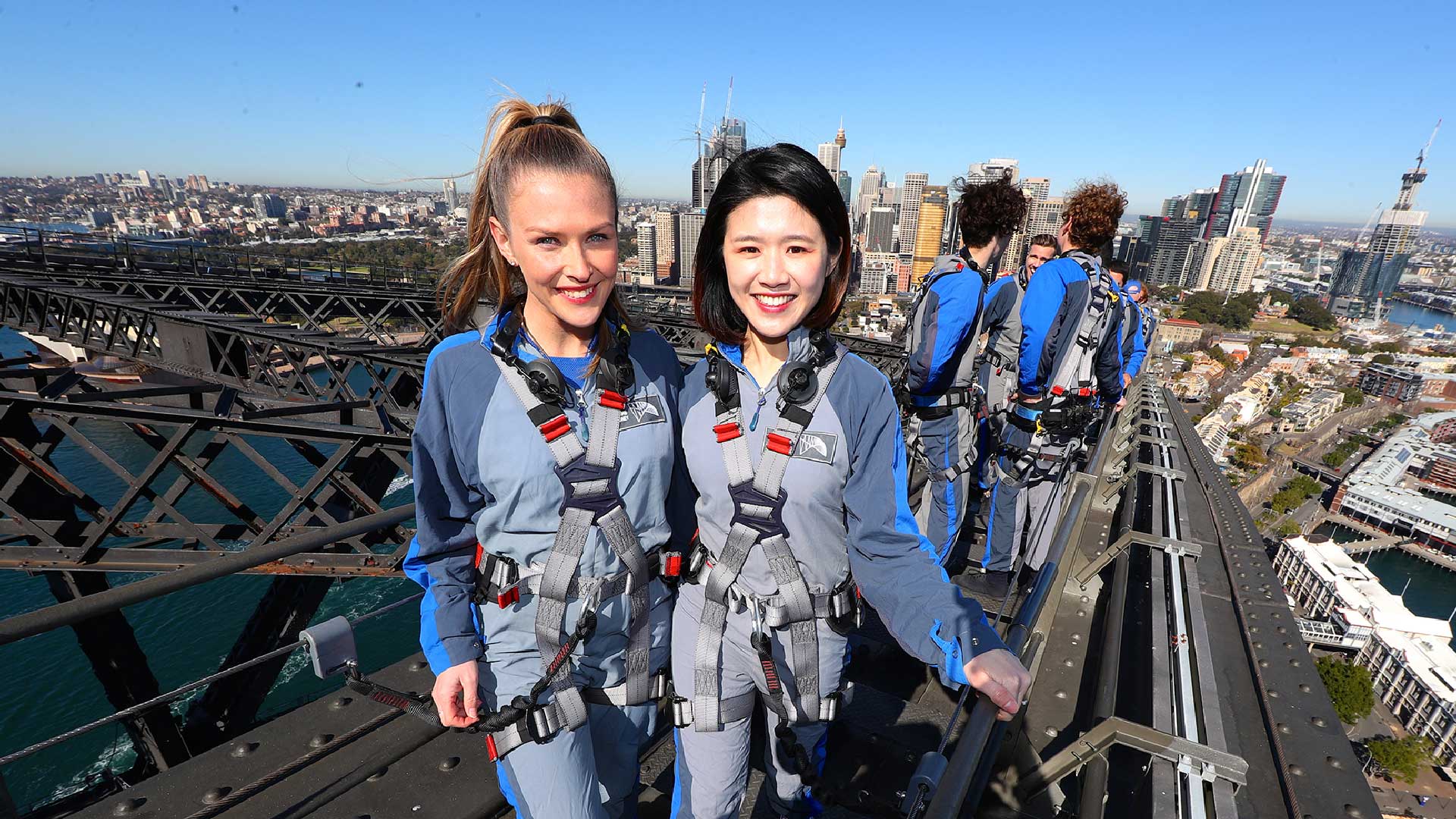 This Climb allows guests to enjoy all of the stories and history shared on a BridgeClimb, in Mandarin. Climbs are led by a mandarin speaking Climb Leader and are currently available for private Climb groups only.
每個攀登活动都會由一位普通话领队会热情的接待每一位参加者,以确保您拥有一趟稳定又舒适的攀登之旅。
I will be sure to recommend this for future clients events and to our staff social club (as well as all my friends in the corporate world!)
Thank you for inviting us to the bridge climb. It was so amazing and meeting new people is always fun. It will be a night I will never forget.
Thank you for a fabulous afternoon climbing the Sydney Harbour Bridge.