Current vacancies
Check out the roles we have available below, and become the next awesome member of our team!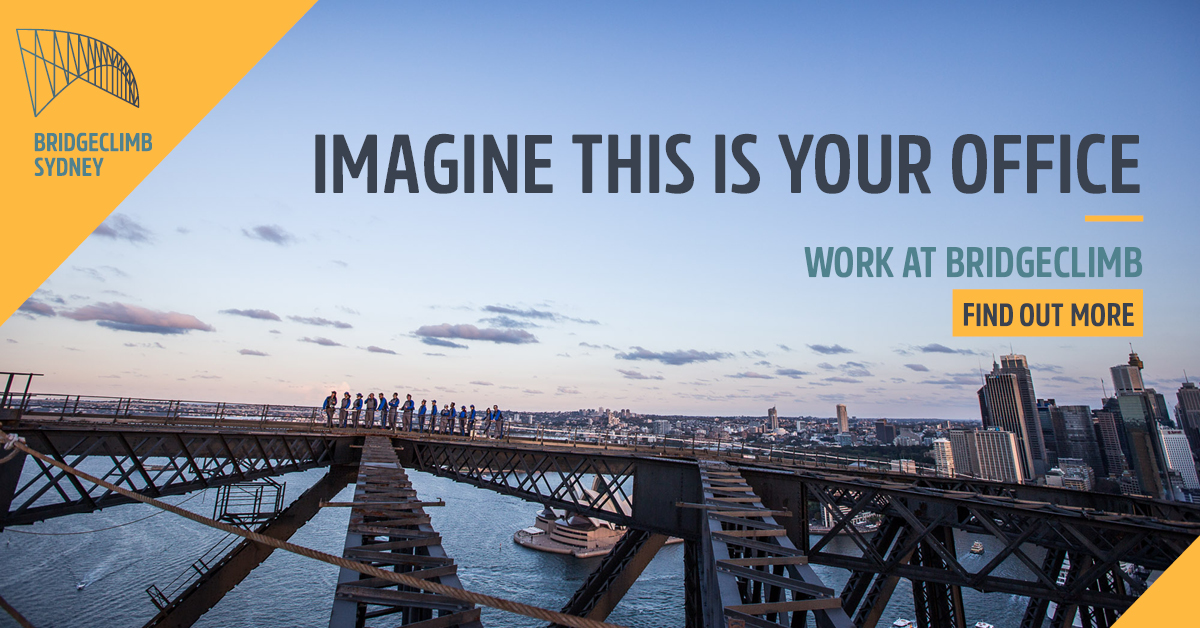 Guest Relations Representatives
There are a variety of roles within our Guest Relations team – these roles are all about creating an amazing environment that feels welcoming, safe and fun - preparing Climbers for the incredible climb experience ahead of them.
Whether this be greeting and checking in our guests, conducting climb briefings or working in our gift shop or cafe, if you pride yourself on how you engage and communicate with people a Guest Relations role could be for you!
Climb Leaders
Enjoy one of the most sought-after locations in Sydney as your workplace. Imagine regularly scaling the beautiful, majestic Sydney Harbour Bridge and sharing this experience with people from all walks of life! Showcasing the harbour and the city to our Climbers is an amazing and rewarding job.
If you're a natural at captivating people with your storytelling abilities and you're interested in being a Climb Leader then you should be comfortable with heights, capable of meeting the physical demands of the role and enjoy being outdoors – in all types of weather!
SUBMIT YOUR INTEREST
We're currently open from Thursday to Monday each week and have a variety of shifts available (with additional shifts available during school holiday periods).
Register your interest below - we'd love to hear from you if you think we're the team for you!