School Holiday Special Offer
All Kids Climbs are only $99 during the NSW School Holidays throughout 2021.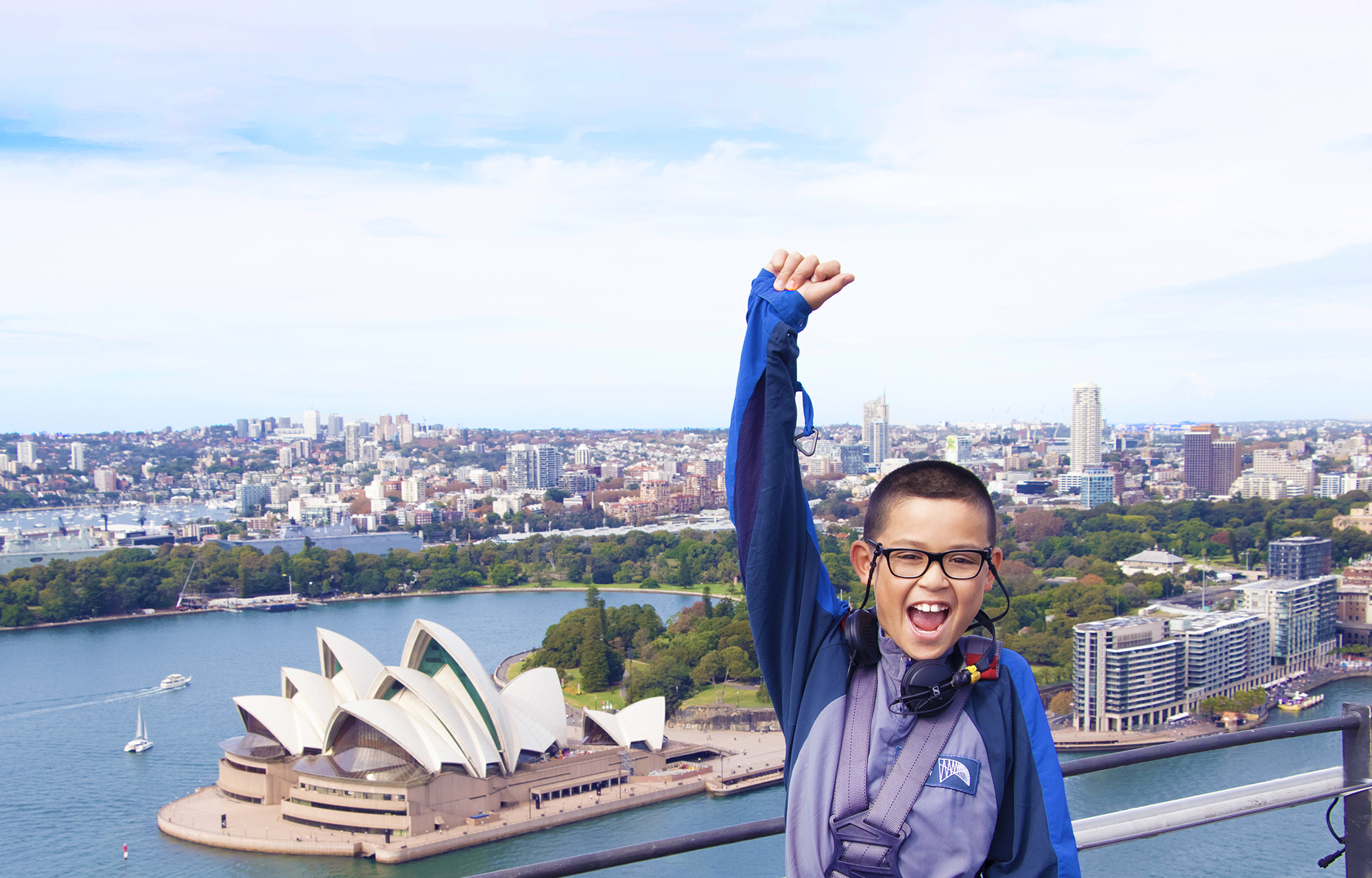 Get your family and friends together during the school holidays for an iconic climb along the arches of the Sydney Harbour Bridge. The Kids will love this incredible memory and will head back to school with a sense of achievement and a story they'll want to brag about!
ALL KIDS CLIMBS ONLY $99
VALID EVERYDAY DURING NSW SCHOOL HOLIDAYS IN 2021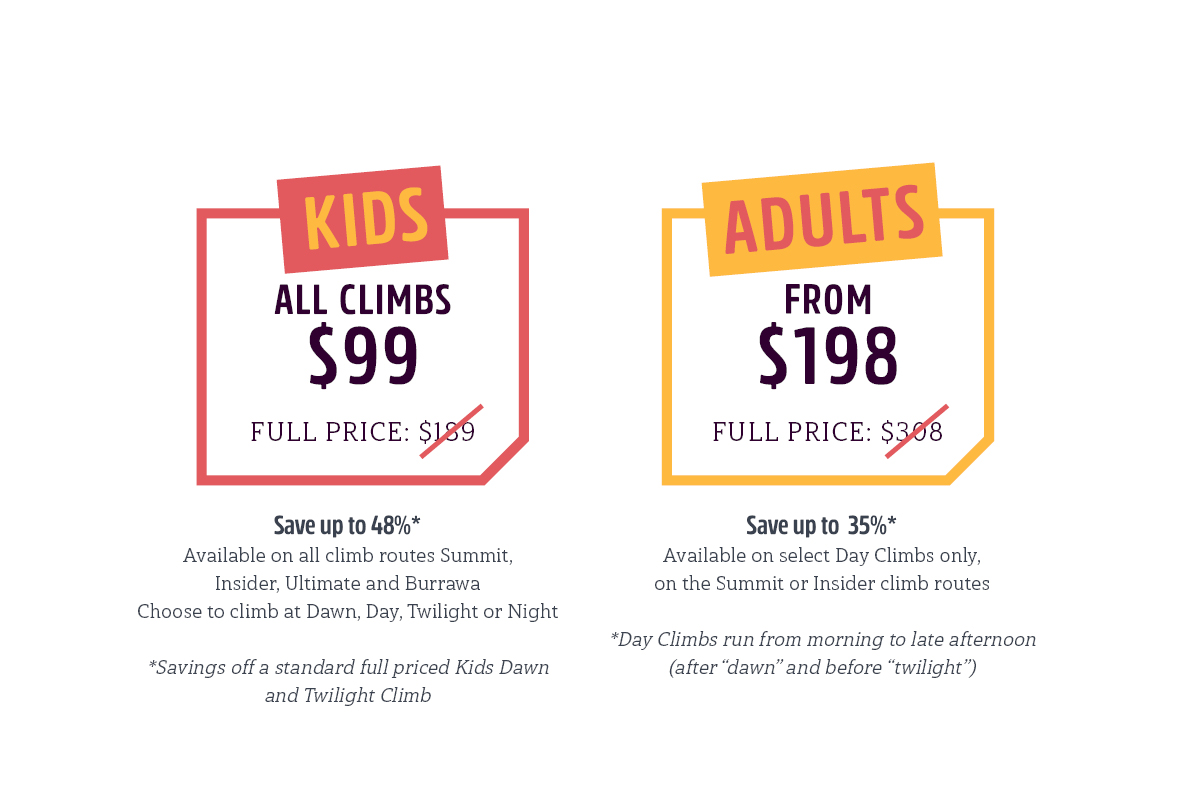 BOOK WITH CONFIDENCE
Our flexible booking options allow unlimited date or time changes, up to 14 days prior to your original climb booking, for a period of three years. See our terms and conditions for full details.
Don't miss out on this amazing School Holiday Special Offer!
TERMS & CONDITIONS:
The school holiday special offer is valid for climbs taken during the NSW 2021 School Holiday periods
Child tickets are for ages 8-15 years inclusive
$99 Child tickets are valid across all climb types (Summit, Insider, Ultimate and Burrawa) and times of day (Dawn, Day, Twilight and Night climbs), subject to availability.
Adult tickets range from $198 - $248 on select Day Climbs only as part of our BridgeClimb Unlocked special offer, subject to availability (choose from the Summit or Insider Climb routes)