Pylon Lookout & Museum
The South-East Pylon has been open to the public since 1934 and today is home to the BridgeClimb Pylon Lookout & Museum.
The Pylon Lookout and Museum is open every day from 10am – 4pm
Visit the Pylon website for visitor information and current events.
Visit the Pylon Lookout & Museum
The Pylon Lookout & Museum is also available for exclusive school group tours, suitable for any age, or as a unique venue for Corporate and Private Events. Enquire today for details.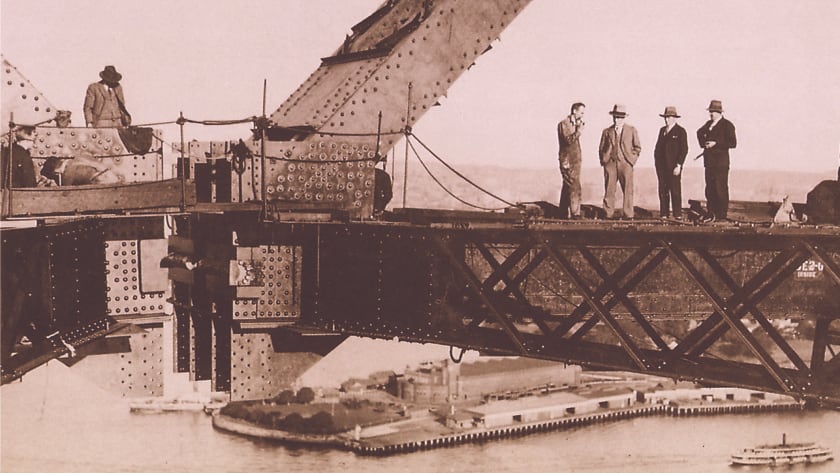 Inside the Museum
The Museum contains a comprehensive collection of educational displays and artefacts that celebrate the construction of the Bridge, sharing the challenges of our forefathers.
Spanning across three levels, discover how the Bridge was constructed, the people behind its design and build, plus the stories and historical images of the opening celebration. This includes rare video footage, as you wander up to the open-air lookout.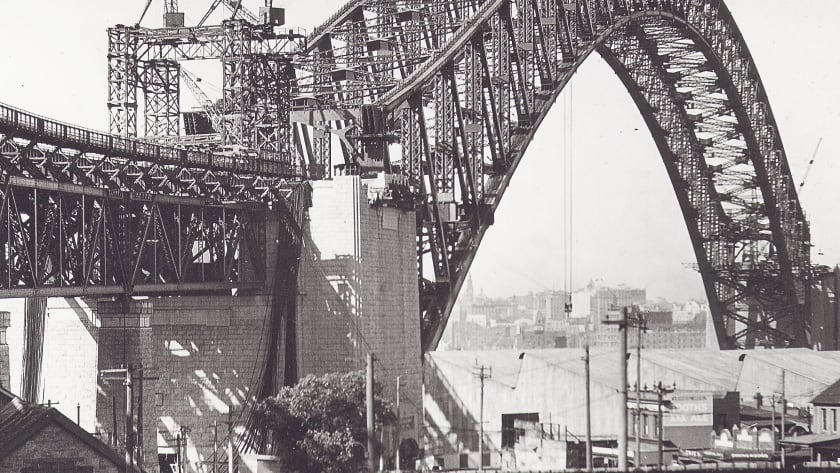 The Lookout
Climb the 200 steps to the very top of the Pylon, where you will be rewarded with spectacular panoramic views of the city of Sydney, its stunning harbour, the Sydney Opera House and of course, the Sydney Harbour Bridge itself.
The glass view finder at the 360-degree observation area will guide you to locate Sydney's surrounding suburbs, seeing as far out as the Olympic Stadium in Homebush Bay and the Blue Mountains!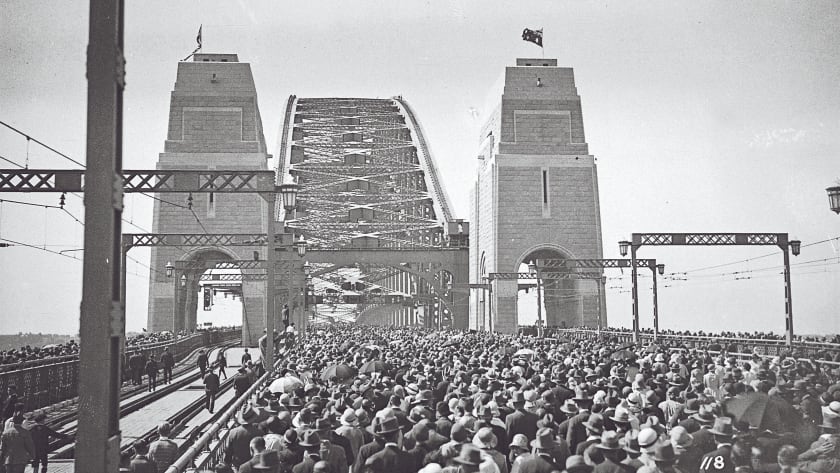 Getting THere
Access to The Pylon is via the pedestrian pathway on the Eastern side of the Bridge from the city side (use the 'Bridge Stairs' or the pedestrian lift in Cumberland Street, The Rocks). If you are coming from the North side, use the steps or lift near Milsons Point Railway Station.
Please note the entrance is not accessible from the base of the Pylon at Dawes Point Park.
Contact Us
In Honour and Memory
The honour roll recognises the individuals who worked on the construction of the Sydney Harbour Bridge between 1922-1932; including remembrance of the 16 men who lost their lives from injuries sustained on the job.
If you have a relative or friend that is not included on this roll, please download the Pylon Workers Form so that we can be sure to include them in permanent memory.