Introducing BridgeClimb Pinnacle: Quay X Bennelong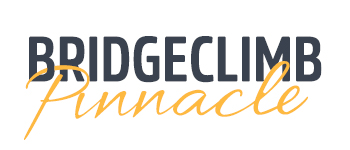 Two of Sydney's most celebrated attractions are coming together for a climb and dine experience like no other on Sydney Harbour. There are few experiences with better views than the summit of Sydney's Harbour Bridge and a table at Quay or Bennelong.
From October 21, BridgeClimb and two of Australia's most celebrated restaurants are teaming up for a package that promises to be the ultimate day on the harbour.
Open to couples and groups up to 80, the partnership will allow guests to book a climb - with other adventurers or you can hire the bridge out for yourself - then dine in style overlooking the arches from the best seat in the house at Quay or Bennelong.
Those who book the package will be given a complimentary BridgeClimb framed photo, exclusive reservation access and the choice of a three course menu at Bennelong and six or ten dishes at Quay all curated by three-hatted executive chef Peter Gilmore.
The menus at Quay and Bennelong change according to the seasons. The three course experience at Bennelong might include wagyu tartare, fermented chilli paste, cultured grains, mushrooms, seaweed and egg yolk; Wild Cape York barramundi, spiced lentils, miso and young garlic shaved macadamia; and Gilmore's cherry jam lamington for dessert. Whilst the six or 10 course menu at Quay might feature Osetra caviar, smoked eel, walnuts, sea cucumber crackling; Smoked pig jowl, black lipped abalone, shiitake, fan shell clams; and Peter's celebrated dessert, White Coral.
"Scaling the Sydney Harbour Bridge is a bucket list experience for so many, as is dining at Quay or Bennelong," said BridgeClimb CEO Chris Zulmwalt. "The package is designed to be the perfect interplay of adventure and fine dining. It might be for a special occasion, sure, or just for someone who loves Sydney and is looking to spend a dream afternoon on the harbour."
'The partnership with Bridge Climb gives both climbers and guests, a seamless way to experience some of Australia's most quintessential experiences,' said Jeremy Courmadias, Group General Manager for Fink which owns and operates Quay and Bennelong. 'From climbing one of the world's most iconic structures to dining with one of Australia's most celebrated chefs, this will be the ultimate way to experience a taste of Australia.'
Packages start from $500 per person, for more infomation please visit our website.
Media assets:
For more information please contact:
Jessica White, PR Manager | [email protected], 02 9240 1141
Santi Arya, PR Executive | [email protected]