We welcomed our 3 millionth climber
Today, we welcomed our 3 millionth climber to the top of the Sydney Harbour Bridge.
Caitlin McWilliams, from Wellington, New Zealand, and her family climbed to the summit of the Bridge, 134 metres above sea level. 11 year old Caitlin is in Australia visiting her dad, who lives in Willoughby, during the school holidays. She climbed the Bridge with her father, Mark McWilliams, and her older brother, Samuel.
"I was really surprised when I found out. It's pretty cool to think three million people have climbed the Sydney Harbour Bridge before me," Caitlin said. "I've seen lots of people doing it, and I've always wanted to do it myself. I just loved the view from the top, and I thought the whole experience was pretty awesome."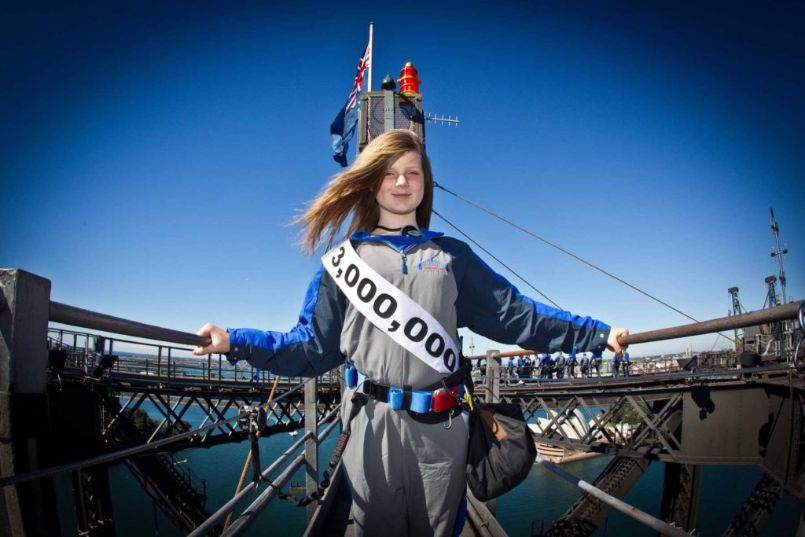 Paul Cave, Chairman and Founder BridgeClimb Sydney, congratulated Caitlin on her achievement and gave her a gift to mark the occasion. "The BridgeClimb team is very excited to reach this historic milestone. We've always felt very privileged to welcome each and every climber from around Australia and the world who comes to experience climbing the Sydney Harbour Bridge, but of course number three million is perhaps that little bit extra special!", said Paul Cave.