5 Reasons Why You Should Have Your Christmas Party On the Bridge
If you want to do something different for this year's Christmas party, we know just the thing. Forget traditional dinners and take your team to new heights by climbing an Australian icon.

There is no better way to celebrate the occasion and make this a unique experience that your team will never forget. Here's 5 reasons why you should consider having your Christmas party on the Bridge:


1. You'll enjoy being outdoors
What better way to celebrate Christmas and summer than getting your team together outdoors! You'll be climbing more than 1000 steps and enjoying 360 degree uninterrupted views of the glistening harbour below.
2. It's an extraordinary Team Building activity
Whether you want to motivate or reward your employees, climbing the Sydney Harbour Bridge together is a team-building activity that's hard to beat. It will deliver unity, inspiration and a sense of achievement within your group.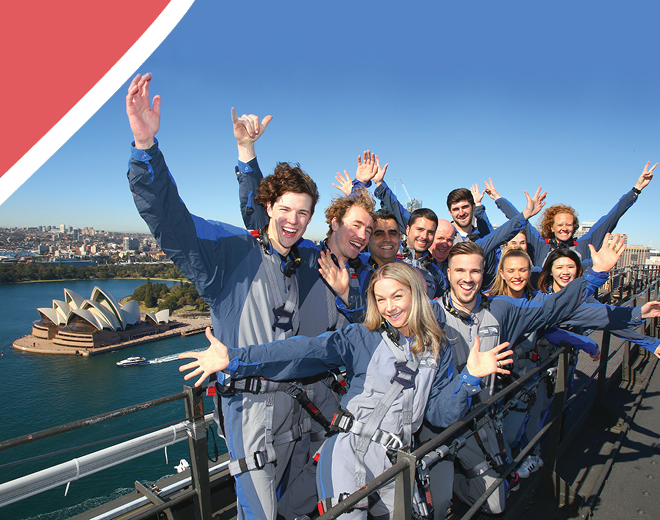 3. You'll make unforgettable memories
Climbing the Coathanger is a truly unforgettable experience. Your team will still be talking about the experience and laughing at photos in the office in the weeks to follow. Everyone's taken the classic Christmas photo booth pictures before, but how many people can say they had their Christmas party pictures taken at the top of the Sydney Harbour Bridge?
4. It's great for client entertainment
If you really want to wow your clients, nothing quite compares to taking in the views of the harbour 134 metres above sea level. But the celebrations don't have to stop there! Our special end of year team offer is incredible value and means that once you celebrate at the Summit together and descend the famous arches, you can head to the Harbour View Hotel, or Hickson House Distilling Co. (both a short walking distance from BridgeClimb) for a post-Climb celebration.
5. You can make it your own
BridgeClimb can tailor your event for groups of all sizes and we can help you make this experience your own. From choosing your type of Climb, to your preferred drinks and catering package, the experience can be entirely customised to your group. You can choose to celebrate your Climb in a dedicated private space and have use of our cinema for corporate presentations or to project your pictures post-Climb.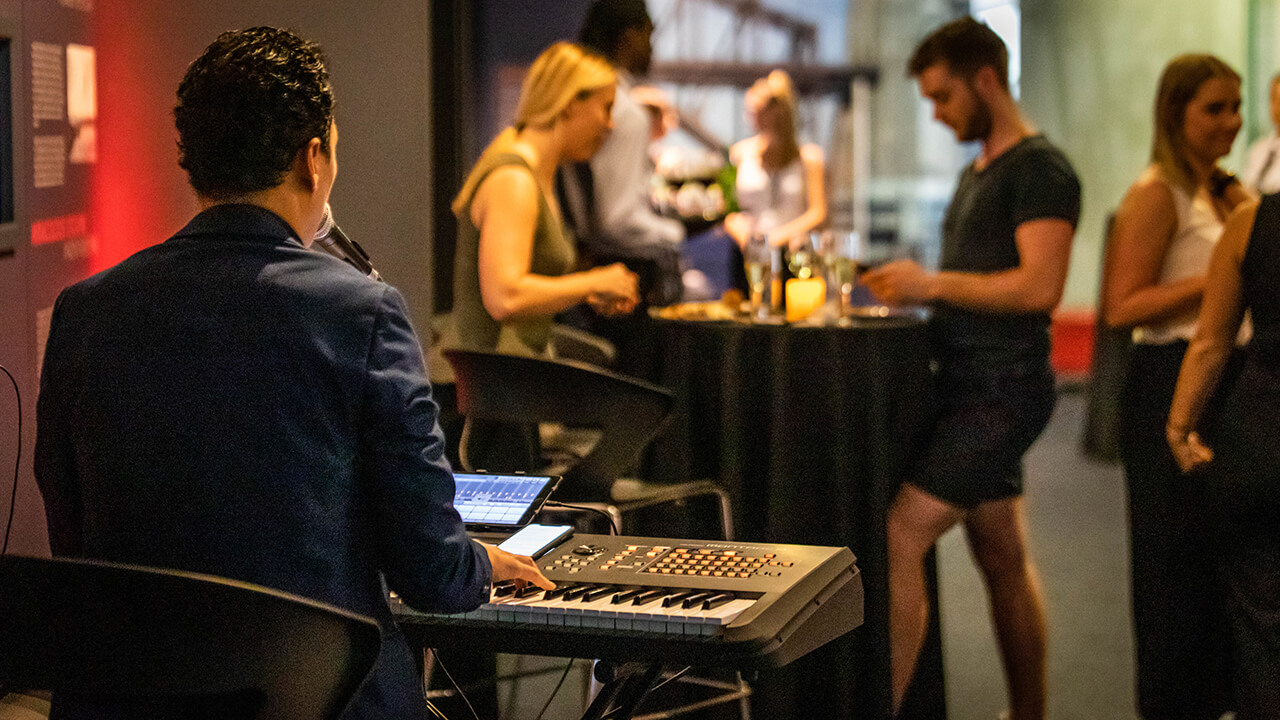 If you want to find out more about how we can tailor an experience for your next team event, read more here or get in touch with our team here.