5 reasons to climb at Dawn
Have you ever seen Sydney before it wakes up? Sunrise is already a pretty special moment , but nothing can beat watching the city come to life from the arches of the Sydney Harbour Bridge. We know no one likes to set their alarm before daybreak, so we've put together five reasons why you should climb the Bridge at dawn:
1. You'll get to experience a sunrise like these:
Although they come in all shapes and sizes, they're all pretty spectacular.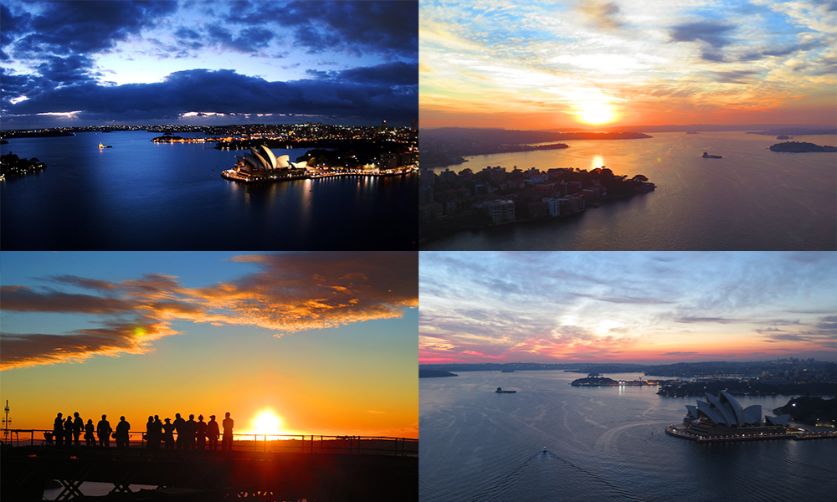 2. You'll see Sydney both at night and during the day!
You'll climb the arches of the Bridge when the city is still sparkling under a blanket of darkness and, after a unique sunrise on the Bridge, you'll make your way down with the first rays of sun – this really is the best of both worlds
3. You'll set the tone for the day ahead, and probably the week!
How good do you feel when you get your fitness in before work? You'll have to wake up bright and early, but you'll get to tick an item off your bucket list before daybreak. That is a pretty amazing way to start the day, if you ask us.
4. You will get some stunning photos:
All your shots from your Climb Leader will be bathed in that beautifully soft dawn light, and you'll be the envy of all your friends when you post them on social media!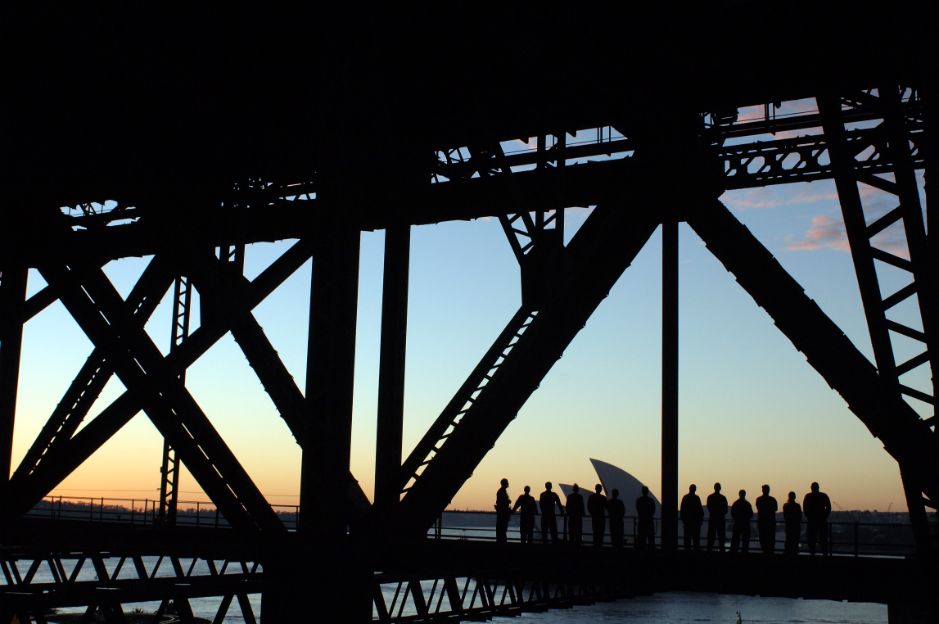 5. You'll create an unforgettable memory
Walking up the arches whilst everyone is still in bed, as the city below you still sleeps is one of those experiences you will never forget. Dawn is one of our favourite times for romance and celebrations, so if you are thinking of popping the question or surprising your loved one with a date they'll never forget, this may be just what you were looking for.

If these 5 reasons weren't enough to set your alarm for dawn, here's what a sunrise on the Bridge looks like:
TIME OF DAY FACTS
Available Climb Types: BridgeClimb
Departure Frequency: Dawn Climbs are now available on the first and the third Saturday of the month from October through to May, and the first Saturday of every month from June to September.
Booking Lead Time: Climbing at dawn is very popular. We recommend booking at least a few weeks in advance.
If you're interested in climbing the Sydney Harbour Bridge during this special time of the day, you can find out about the daily departures here.