7 amputee surfers conquer the Sydney Harbour Bridge
On a picture perfect day in Sydney, a group of amputee surfers chose the top of the Sydney Harbour Bridge as the destination for the finale of their epic 165km adventure from Newcastle to Manly to raise funds for Walk for Waves.

After gearing up, the surfers made their ascent along the famous steel arches as they looked down on the sparkling harbour beneath them. Upon reaching the summit, the surfers were all smiles as they stood tall and proud within the famous beauty of Sydney and its surrounds.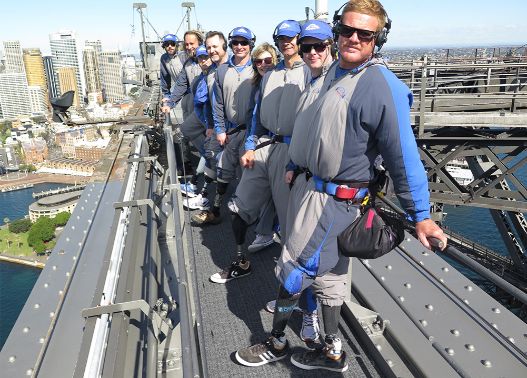 "These surfers are determined individuals who have adapted their lives to continue to surf at a high level and to do other things they love to do in life. We felt conquering the summit of the Sydney Harbour Bridge was a fitting climax to an epic journey, demonstrating you can conquer any limitation and achieve the great things you put your mind to," shared Jade 'Red' Wheatley, pro-adaptive surfer, double below the knee amputee and organiser of Walk for Waves.