Celebrating Women Rising to the Top
This year, we took International Women's Day to new heights with a "Power Climb" featuring inspirational, professional women who embody courage, resilience and lead by example in line with this year's tag-line #BalanceforBetter.
In recognition of women's advancement, the group incorporating the worlds of corporate, sport, entertainment and travel, climbed to the summit of the world's most famous bridge to honour the positive steps women have taken to achieve greatness and literally rise above adversity to create change.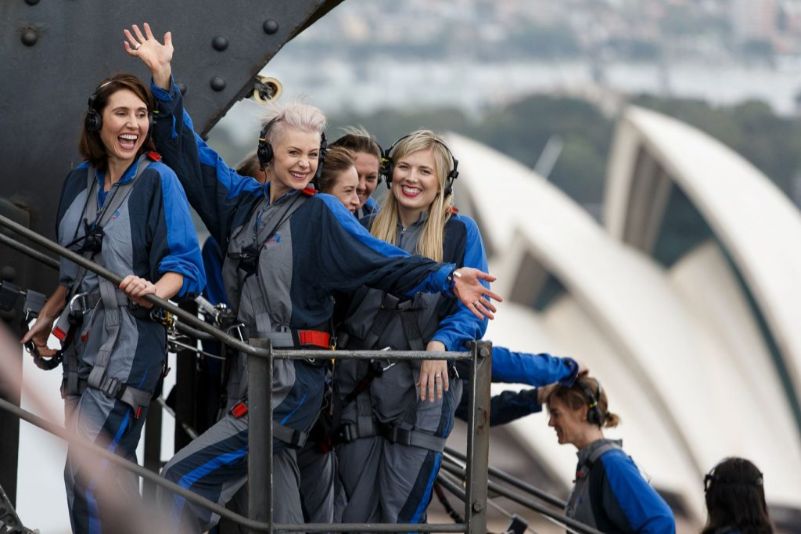 BridgeClimb, operated by Hammons Holdings, is a strong, female-balanced workplace. Hammons Holdings Directors, Anthea and David Hammon, both strive to create a culture which embraces diversity and has a collaborative voice to break down societal barriers and enforce positive change in the workplace.
"It's important that we maintain a culture at BridgeClimb whichembraces equality and we take pride as a business in leading by example. Wedon't want our team to hear about diversity in a powerpoint presentation; it'sa cultural shift that forms part of how we do business," said Anthea Hammon.
This is the first of many climbs BridgeClimb hopes to encourage women in both a professional and personal setting to courageously embark on together and "rise above" to achieve their dreams. As a source of inspiration, women climbing on International Women's Day will receive a copy of global speaker, Heidi Dening's inaugural book titled Her Middle Name is Courage.