Don't hibernate this winter
Many of us view the winter months as the period to hibernate. We bring out the tracksuits, heaters and hot water bottles, cosy up on the couch with back-to-back seasons of the latest TV series, and plan to re-emerge in Spring.

It's a shame really, as winter in Sydney is a great time to enjoy the outdoors. It is a pleasant time to walk outside without the blazing summer heat forcing you to chase the shade. The summer haze has gone from the sky and the city is treated to many days of bright blue skies and crisp winter air.
The low down on winter sunsets
A wonderful advantage of this crisp air is the additional light that enables it to enter and travel through the atmosphere. This is what gives us the spectacular winter sunsets which treat us to vibrant shades of pink, purple and red. Here's a sample: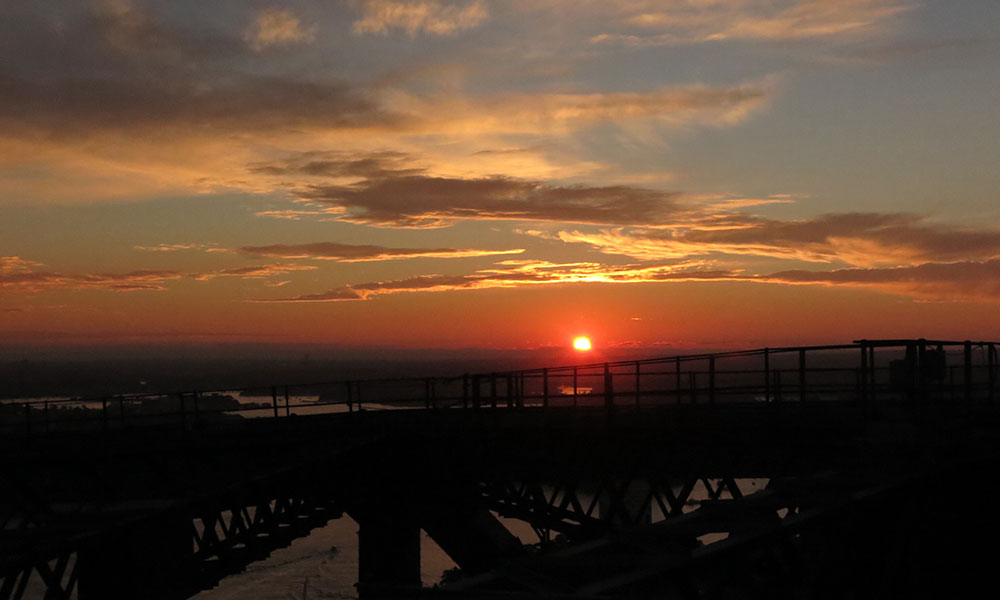 The Sunset Sessions
To celebrate winter and Sydney's sunsets, we are treating our Twilight Climbers every Sunday in July to The Sunset Sessions. We equip our Climbers with all the gear necessary to keep warm, and as they reach the summit to watch the sun descend, a Barbershop Quartet will be there to serenade them. Relax with sky-high tunes as you see out the weekend, and pat yourself on the back for refusing to hibernate.
Climb Facts:
Available on BridgeClimb or BridgeClimb Express on 3, 10, 17, 24 or 31 July 2016 at twilight.

This experience includes an unforgettable Barbershop Quartet performance at the summit.
We will equip you in all the gear you need to climb the Bridge based on the day's weather conditions – including fleeces, beanies and gloves!