FOUR PERSPECTIVES OF THE SYDNEY HARBOUR BRIDGE
The Sydney Harbour Bridge is a defining point in Sydney's skyline. Known as the 'Coat Hanger', the massive steel arch creates an incredible contrast with the natural beauty of the Sydney Harbour. At BridgeClimb, Climbers get many unique perspectives of the Bridge that you won't see from the ground or water below. Here are some of the stunning sights you will enjoy:

Views from Below. As you begin your BridgeClimb, you'll walk along the approach span underneath the car deck. This part of the journey offers an amazing look at the underbelly of the Bridge, with 52,800 tonnes of steel towering above you.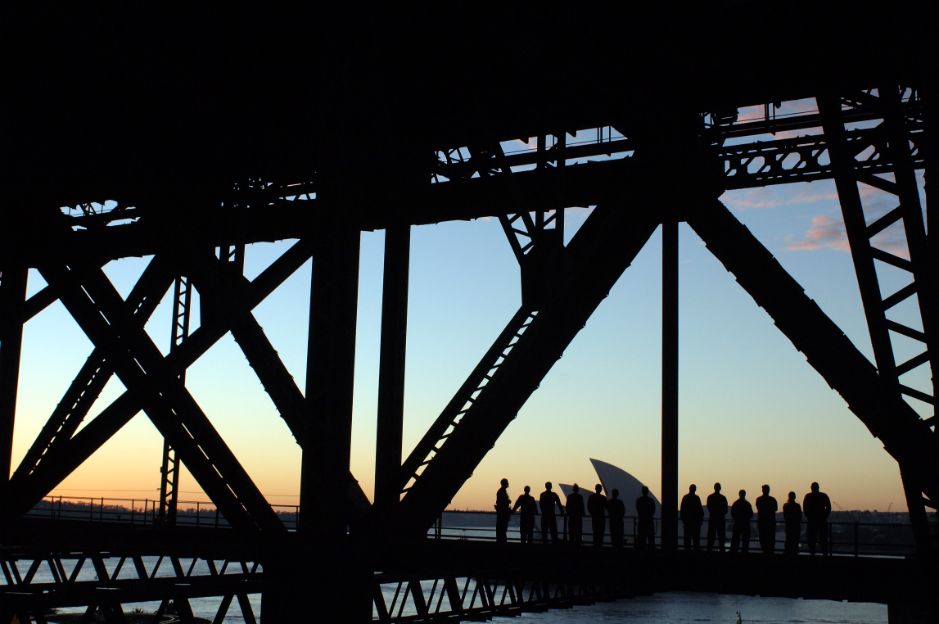 Lower Arch. Depending on the experience you choose, your Climb Leader will take you up the Lower Arch or Upper Arch. From the Lower Arch, you will be surrounded by the industrial yet intricate structure of the Bridge, with traffic whizzing underneath and the Upper Arch extending high above you. This is a view that can be witnessed whilst completing the BridgeClimb Express.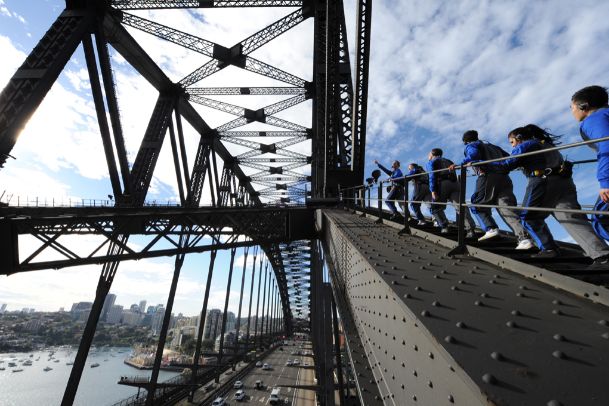 Upper Arch. During the BridgeClimb experience, as you ascend along the Upper Arch, you'll get an evolving bird's eye view of the whole Bridge below you, as well as unobstructed views of the surrounding Harbour and city.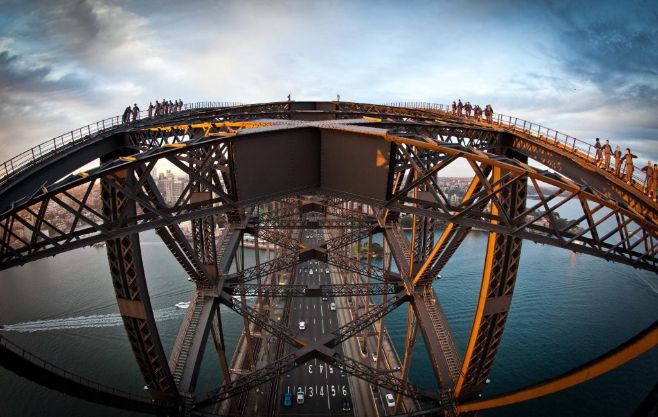 The Summit. At the very top of the Bridge, you'll feel on top of the world. Of course, you'll get 360 degrees of unforgettable views of the Harbour and beyond, but you'll also see the iconic Australian flag flying overhead.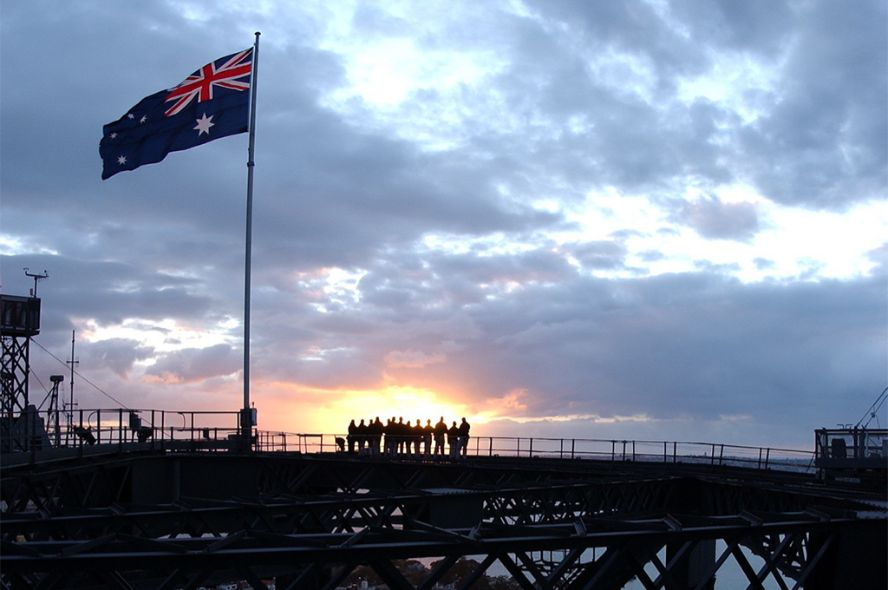 Hear the stories. See the view.