INVICTUS GAMES SYDNEY 2018 HIGHLIGHTS
Five hundred competitors, 18 nations, seven days, and one royal at the top of the Bridge! Although the 2018 Invictus Games in Sydney have come to a close, the exciting competition created many memorable moments here at BridgeClimb, and across Sydney.

In the lead up to the games, BridgeClimb hosted a special Invictus Games Climb on 17 August 2018. Climbers could meet and climb with three inspiring competitors and a portion of proceeds were donated to the Invictus Games Sydney 2018. Competitors Alexia Vlahos, Emilea Mysko and Brendan Hardman journeyed to the summit and shared their incredible stories of service, resilience and determination with their fellow climbers. Learn more about each of the competitors here.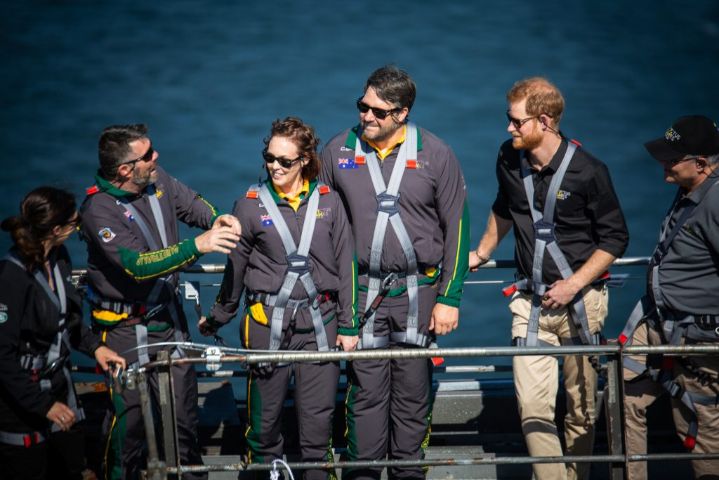 On the opening day of the Games, the Sydney Harbour Bridge received some VIP visitors, welcoming the Duke of Sussex and Prime Minister Scott Morrison, along with a special group of Australian Invictus competitors. Together the group raised the Invictus flag at the summit of the Bridge to launch the Games, set against a stunning backdrop of the Sydney Harbour.

The Invictus Games brought a week of spectacular competition and team spirit to Sydney and we were honoured to have the Invictus flag flying high atop the Bridge. Congratulations to all competitors from your friends at BridgeClimb!