Irrashaimase to our Japanese Climb
"Irrashaimase!" This phrase means "Welcome!" in Japanese and it's a term you may hear us say when you visit BridgeClimb.
That is because we just launched our newest Climb, the Japanese Climb.
This Climb offers our Japanese visitors a chance to enjoy the iconic experience of climbing to the top of the Sydney Harbour Bridge in their own language.
Visitors will be greeted at our Reception desk by our Japanese Translator who will support them through the check-in process and the entire Climb experience.
Over 2.5 hours, Climbers will be guided by our expert Climb Leader as they walk along the lower arch of the Bridge. They will then ascend to the Summit, 134 metres above sea level, where they are sure to say, "Sugoi!" (awesome) and "Kirei!" (beautiful) when they see the 360-degree views of our magnificent harbour.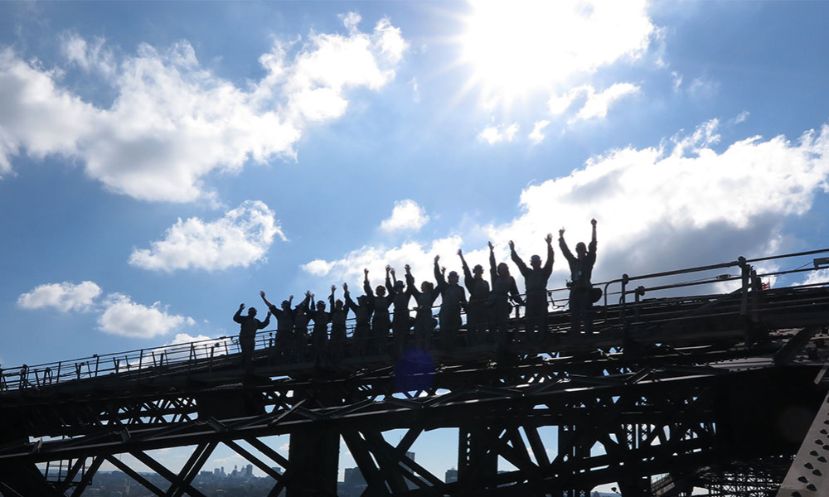 The Bridge is an Australian icon and a symbol of cultural cohesion, so it is the perfect setting to celebrate unity between Australian and Japanese culture.
The Japanese Climb is only available during the day time, with Climbs on Monday at 9.30am, Wednesday at 2.30pm, Friday at 9.30am and Saturday at 2.30pm. Climbs are limited to 14 people per group.
Prices range from $308 to $333 for adults, and $208 to $233 for children.
For more information and to book a Climb, visit our Japanese Climb page.
the japanese climb
2.5 hours long
Maximum 14 people per Climb group
Available by day only:
Four Climbs per week to choose from:
o Monday - 9.30am
o Wednesday - 2.30pm
o Friday - 9.30am
o Saturday - 2.30pm