Is fear of heights holding you back from Climbing the Harbour Bridge?
Have you always wanted to Climb the Sydney Harbour Bridge but have felt anxious or dizzy at the thought of it?
You're not alone, as roughly one in 15 people suffer from fear of heights.
At BridgeClimb, we want the Bridge to be accessible to everyone and that includes those who are afraid of heights.
We've welcomed more than four million Climbers and many of them have come to us with the heebee-jeebees. We've also helped those same people take a leap of faith and Climb up to the Summit.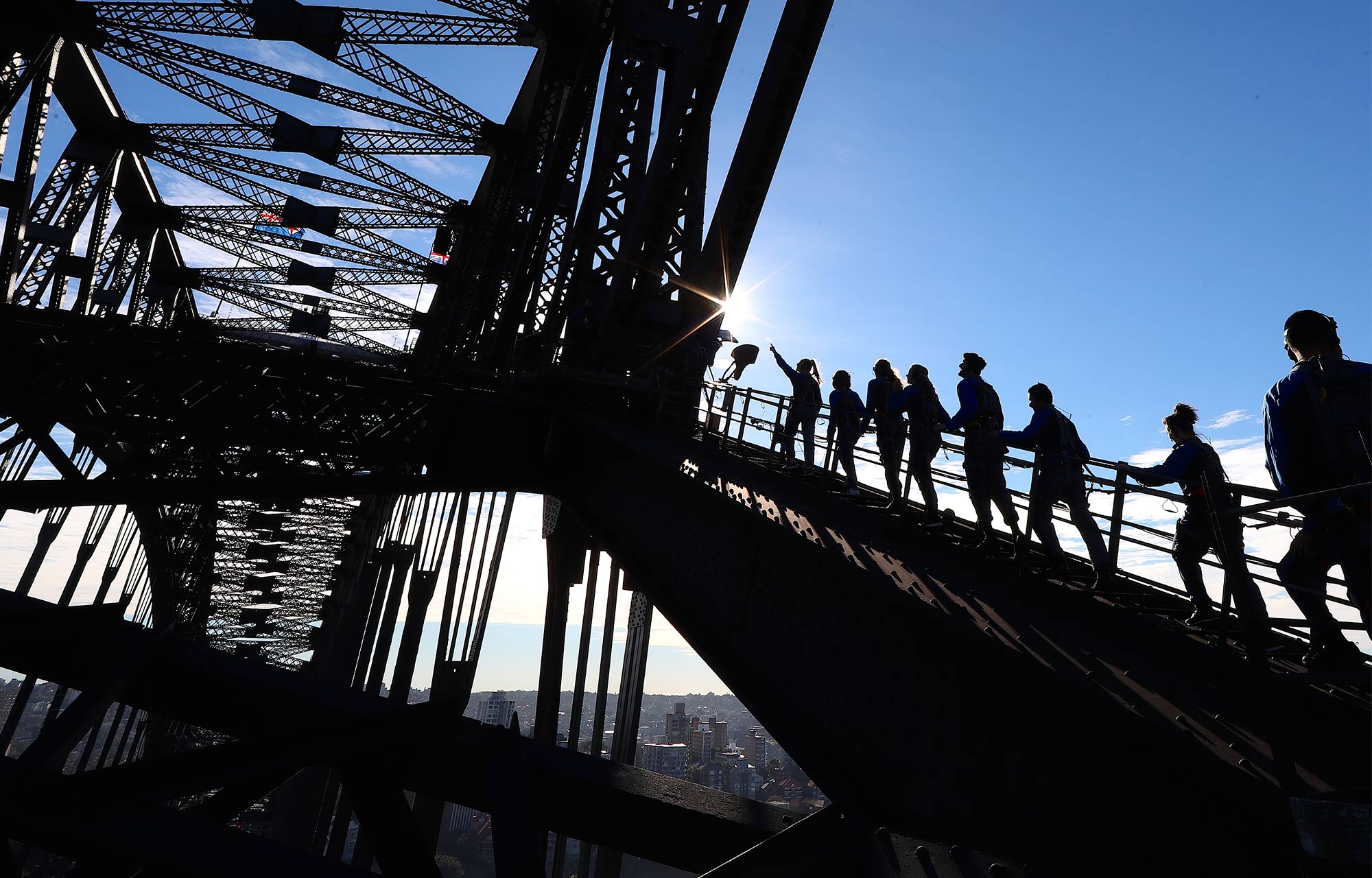 We're confident that with the right support and advice, anyone can face their fear of heights and achieve something incredible. If you're thinking about tackling your fear head on and challenging yourself, a BridgeClimb is a fantastic activity. We have a 100% safety record so you can rest assured that you are in safe hands.
We have created a Face Your Fear toolkit which has plenty of helpful of information that you can check out prior to your visit.
When you visit us, our Climb Leaders will walk with you every step of the way. They will encourage you, answer any questions you have and keep your mind engaged and fixed on your goal.
Upon completion, we will celebrate with you with a photograph at the Summit, and you will leave with a Certificate of Achievement and a sense of accomplishment that you've conquered your fears.
Are you ready to overcome your fear of heights? Book a climb with us today.