From Wheels of Steel to Arches of Steel - Team Maclean Conquer the Sydney Harbour BridgeClimb
Through 29 years as an incomplete paraplegic, and after being told he would never leave a wheelchair, John Maclean has been redefining the possibilities for people with spinal injuries with a series of incredible feats.

His latest goal - Summiting the Sydney Harbour Bridge!

On Friday 4th August with vibrant dawn skies transitioning from night to day to expose views of the Harbour and the Blue Mountains, and cheered on by 67 passionate supporters, John had the perfect setting to conquer the famous arches.

As the sun reached the horizon and lit the pathway to the top, John took his first steps in achieving his latest feat.

John journeyed along the inner arches of the Sydney Harbour Bridge, peaking at the end of a set of stairs to the summit, where his emotional triumph was celebrated by his team of supporters.

John Maclean's story began in June 1988; buckle-up because it's certainly not shy of inspirational.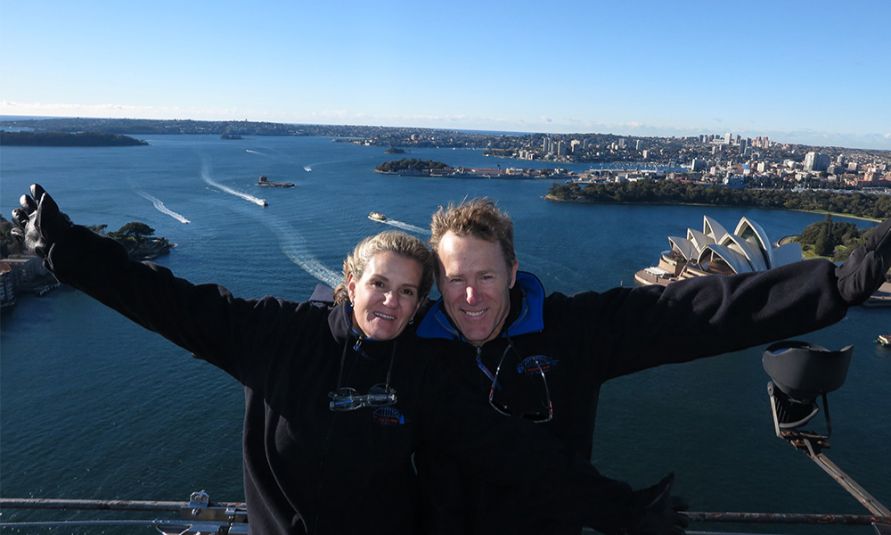 During fitness training John Maclean was hit by an 8-tonne truck as he rode his bike. The impact resulted in multiple breaks to his pelvis and spine, a fractured sternum, punctured lungs, and a broken arm.

Following his accident, John was looking at life confined to a wheelchair as an incomplete paraplegic, with only 25 percent feeling to his left leg. Despite this new reality he never gave up hope of walking again.

John's number one goal to walk hand-in-hand down the beach with his wife carried him through his many triumphs, including (but not limited to):


The first wheelchair athlete to finish the course at world's toughest multi-discipline sporting event – the Hawaii Ironman Triathlon
The first wheelchair athlete to swim the English Channel in 1998.
The first wheelchair athlete to complete the grueling Molokai Ocean challenge in 2005 (World Championships for open water paddling).

He represented Australia at the Sydney 2000 Olympic and Paralympic Games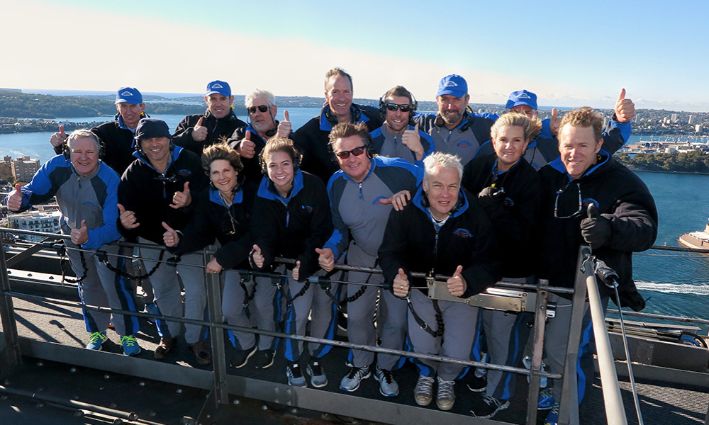 In 2013 his transformation to leave the wheelchair behind began, and he has since accomplished some amazing things.

At BridgeClimb, we believe that every day of the year is a great day to celebrate something. If you are interested in challenging your physical limitations with a climb, please read our Pre-Climb Checklist, our FAQs, or get in touch with our team with your questions. Alternatively, find out more about our Daily Climbs, Special Event Climbs, and Celebrations Climbs.