July School Holidays: Family fun activities in Sydney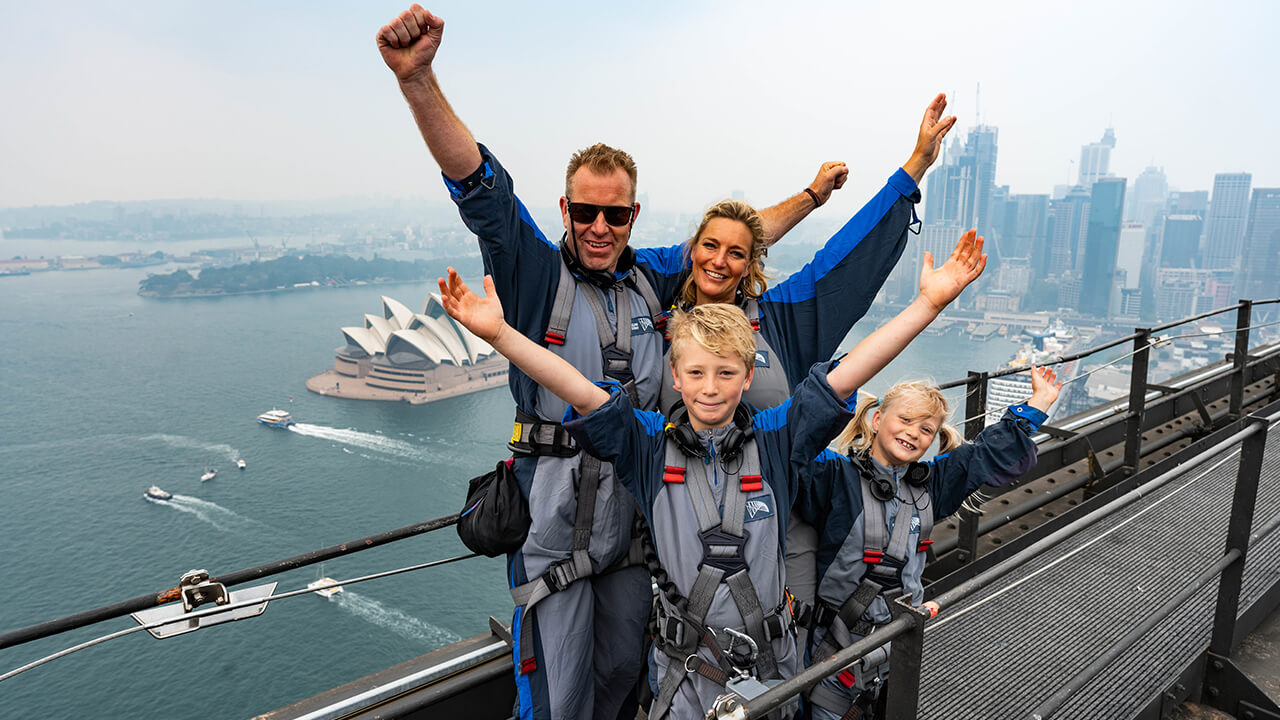 A great way to show love for Sydney this July school holidays – and of course have a fun time too is to support local, right here in Sydney's backyard. After all, we know a family adventure with kids has been long overdue this year, and to help all those mums, dads and caregivers with figuring out fun, family friendly activities in the NSW July school holidays, here's our round up of the best things to do around the Sydney neighbourhood.
1. CLIMB THE SYDNEY HARBOUR BRIDGE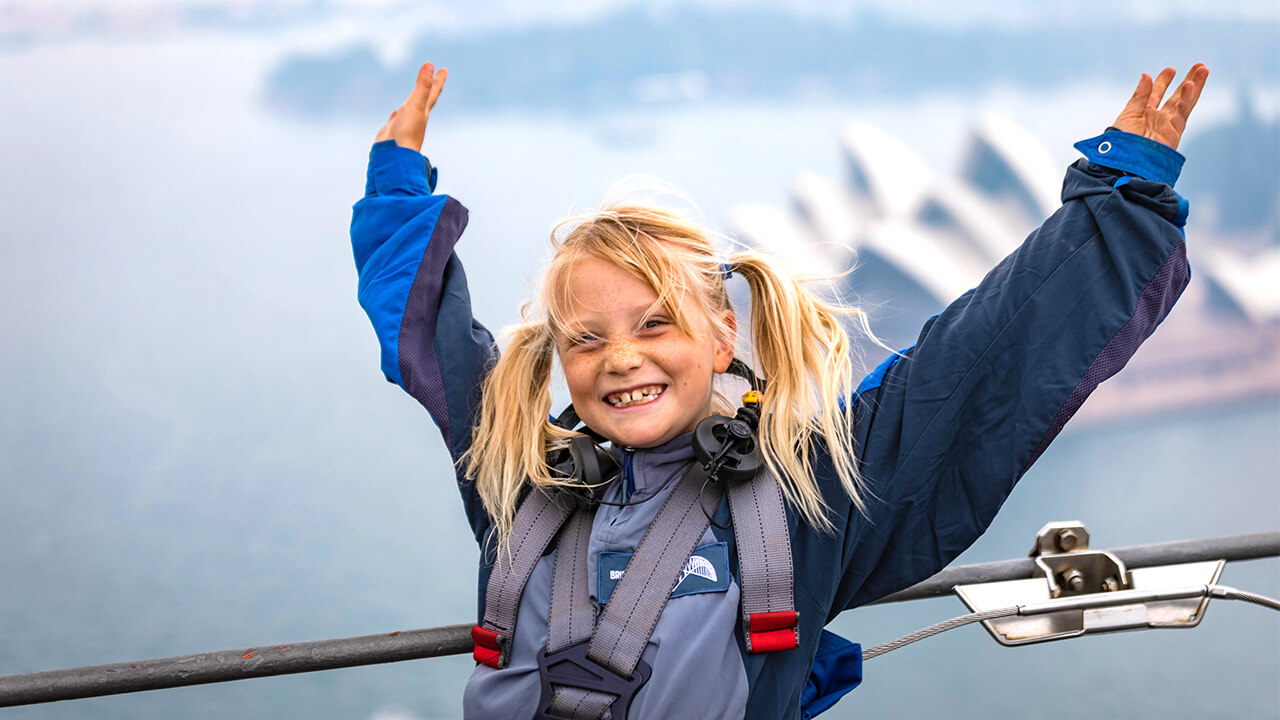 There has never been a better time to visit Sydney's iconic arches and experience unparalleled 360 views from the top. Add an exciting twist to the good old family walk by joining the many families who have enjoyed scaling the famous Coat Hanger in the last 21 years.
A BridgeClimb is a great way to build memories, get exercise and spend quality time together – minus those distracting phones and screens (you're welcome parents!). All of our Climbs are led by experienced guides who are more than happy to share interesting facts about the Sydney Harbour Bridge along the way.
Children must be aged 8-15 inclusive (and at least 1.2 metres tall) to participate. More information on what to expect when climbing with children, check out the Climb FAQs and plan your visit in advance.
Right now you can take advantage of our holiday at home special, BridgeClimb Unlocked and rediscover Sydney this winter school holidays at unmissable rates of $198 Adults and $99 Children.
BOOK A CLIMB DURING JULY SCHOOL HOLIDAYS
2. SPEND THE DAY AT THE ROCKS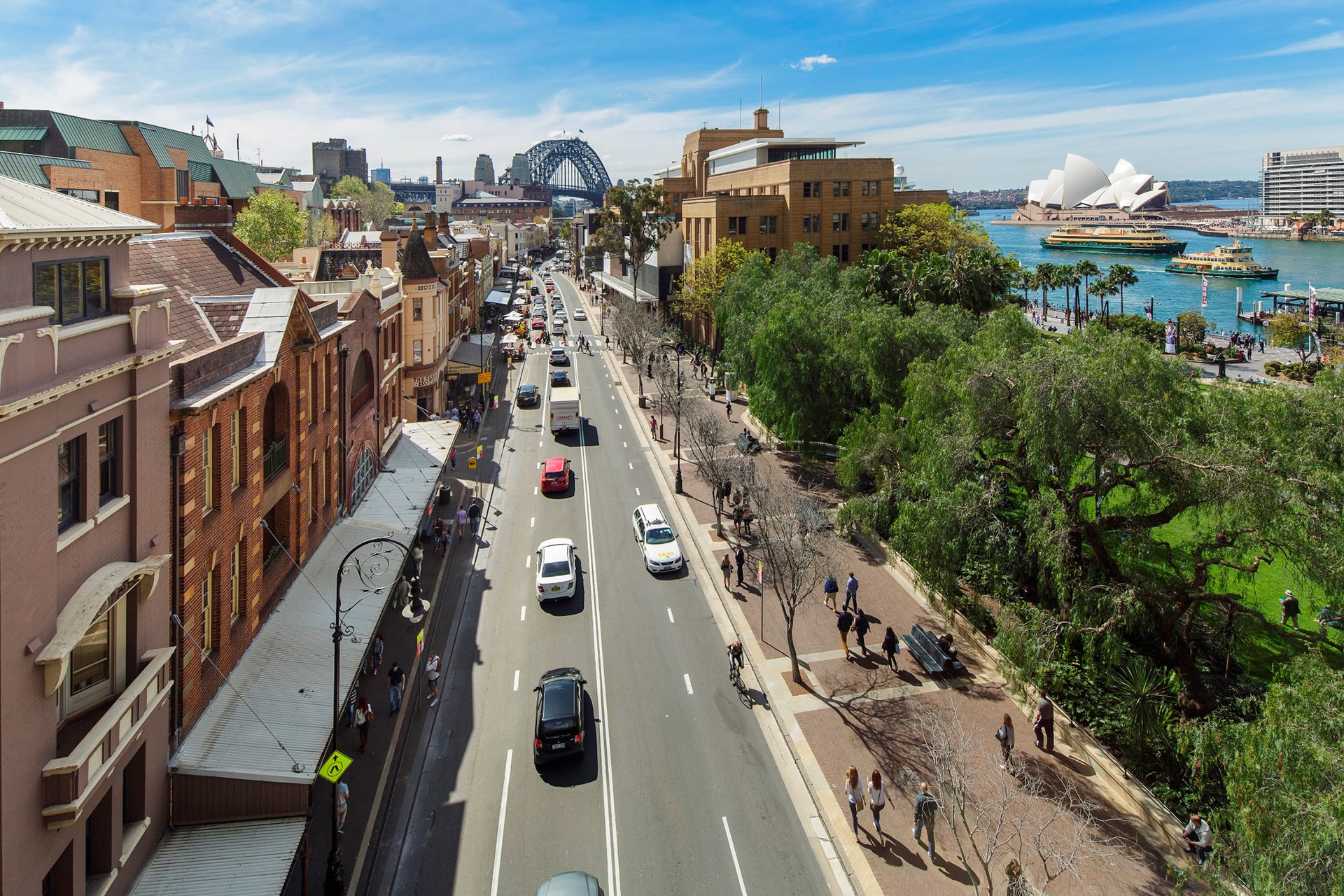 The adventure doesn't have to end once you've completed your BridgeClimb. Spend an afternoon hanging out at The Rocks, the birthplace of modern Sydney.
The best way to explore this fascinating neighbourhood is by foot through the cobblestoned paths and historic laneways. Discover Nurse's Walk, Cadman's Cottage and cruise on by some of the oldest pubs in Sydney. You can ferry-watch on Circular Quay, or have a secluded picnic nearby at Observatory Hill or Dawes Point Park.
When it comes to dining out kids of all ages will love the sweet treats on offer in The Rocks this school holidays, from the world famous buttermilk pancakes at Pancakes on The Rocks to enjoying a decadent hot chocolate at the Guylian Cafe or taking home a sweet treat from Sticky, known for their unique rock candy designs.
Another family friendly Sydney attraction is checking out the many art galleries in The Rocks, favourites include the Atty Gallery where artist Graham Atwell creates digital animal prints full of colour and personality that children love, he is often on hand in the gallery to give you a personal tour. The Museum of Contemporary Art also guarantees family fun this July School Holidays with lots of child-friendly activities.
Make The Rocks your family's oyster during the school holidays in July.
3. TAKE A TRIP TO THE BLUE MOUNTAINS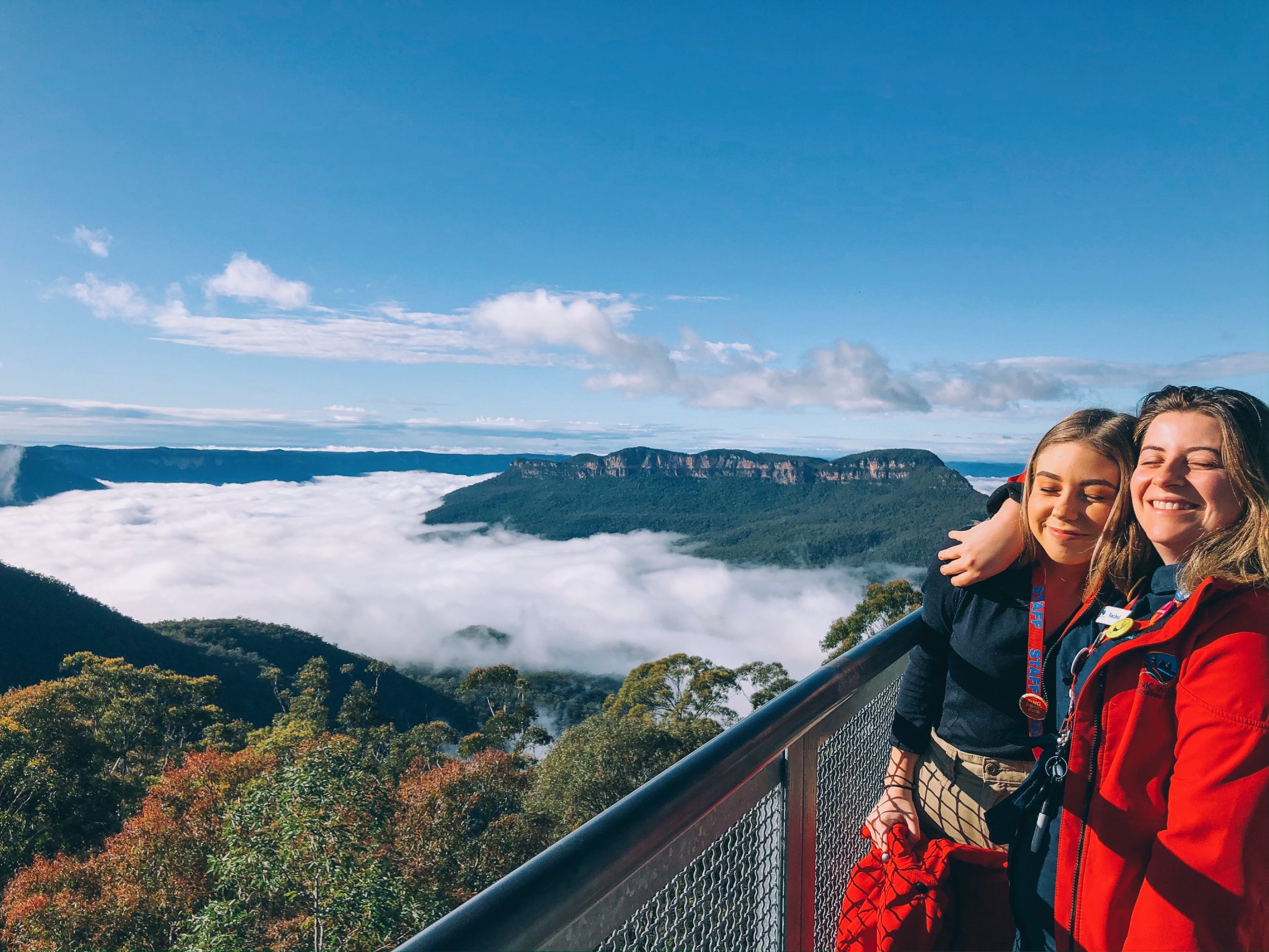 For a variety of fun and adventure that's suitable for the whole family, we recommend checking out Blue Mountains' Scenic World. Yep including children of all ages, there's something for everyone.
For something laid-back to start, we suggest taking the Scenic Walkway and let the little kids roar their way through the Jurassic-like rainforest. If the whole team is game for 'cliffhanger' thrills, you can find one of the steepest railway rides on the Scenic Railway or hop on the Scenic Cableway and be amazed by the best views overlooking Katoomba Falls, the Three Sisters, Mt Solitary and Jamison Valley.
If you are looking for more fun things to do with kids this July school holidays, Jenolan Caves in The Blue Mountains are the largest, most spectacular and most famous caves in Australia. Kids over 10 will love the thrill of the adventure caving experiences and the bragging rights when they return back to school for show and tell.
If you have time to stay the night nearby, please do. An overnight stay in any regional NSW town will go further than just a quick dip out of the big smoke. Whether you fancy camping or even a family trip glamping, there are heaps of options for kid friendly accommodation in The Blue Mountains.
A family favourite hotel in the region is the Fairmont resort and spa by Sofitel, the complex offers family suites with handy interconnecting rooms as well as holiday family fun with pony rides, jungle gyms and its very own resort train ride. If your family feels most at home in the great outdoors, a popular kid friendly camping spot is Ingar campground.
The kids will love being able to spot Australia's native wildlife such as kangaroos, wombats and cockatoos and the whole family can enjoy a paddle in the nearby Ingar Creek Dam. Other family friendly must-dos include mountain biking, nature walks and of course, finishing off an activity-filled day by roasting marshmallows under the stars on the resort's campfires.
We're sure it'll be a trip to remember with the kids and you'll be contributing to keeping regional economies spinning, a welcome win-win!
4. Take a trip to the top of the Pylon
The refreshed museum and lookout will see families step back in time to enjoy the magic of the Sydney Harbour Bridge – from its beginnings, the planning and construction, to the excitement of the opening ceremony. Throughout the July school holidays, the BridgeClimb Pylon Lookout & Museum is proudly reopening to host Sydneysiders and interstate visitors to discover more on the history and building of the iconic Sydney Harbour Bridge.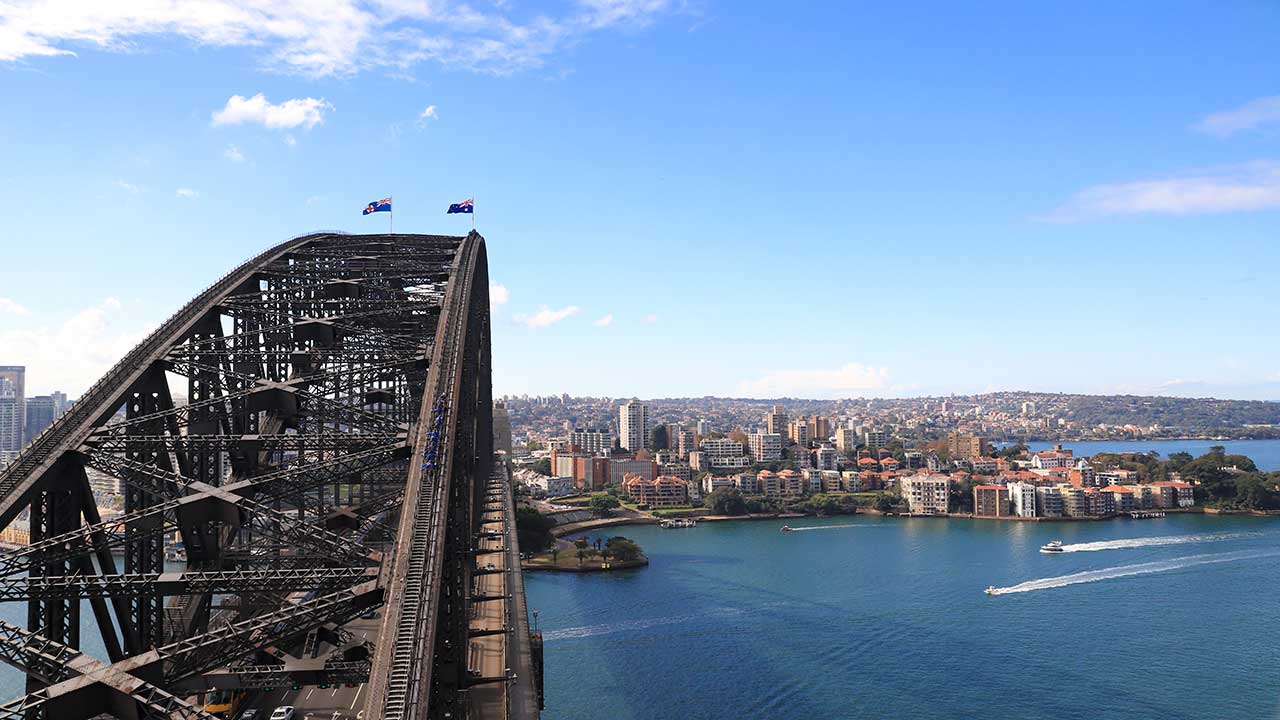 4. GO FOR A school holiday SWIM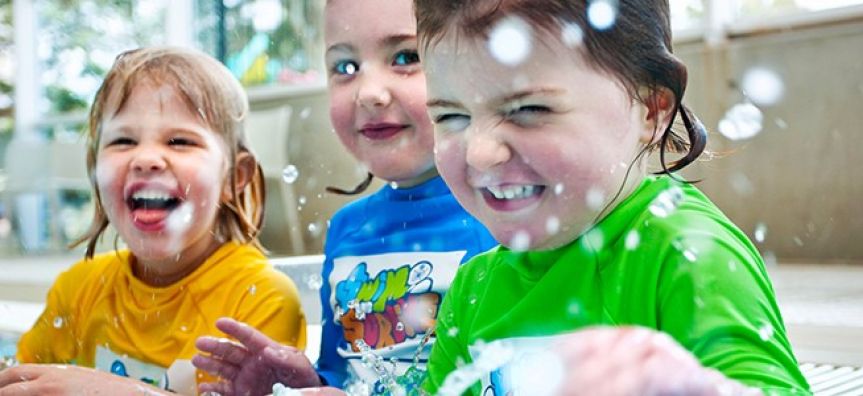 Across Sydney, community pools are open and ready to welcome you for a family fun-filled day out. If the winter sun is shining try an ocean pool such as the Bronte Bogey Hole in Sydney's Eastern Suburbs - this great little spot offers rock pools for the kids to explore for hours of family fun time. Nearby be sure to check out the cafe with the same namesake (Bogey Hole Café) for a post swim kid's milkshake.
The July school holidays are guaranteed at last for one or two rainy days so indoor Aquatic Centres are the place to be! Sydney Olympic Park's indoor pool centre has heaps of water slides and fun kid friendly action or across the bridge Manly's Andrew Boy Charlton Swim Centre has a designated children's water play and leisure pool an ideal spot to spend the to spend time as a family, it's worth noting kids under 4 are free so the perfect activity for energetic toddlers.

A morning spent swimming is always a budget friendly, fun activity for kids in the school holidays and a great way to tire them out!
5. Enjoy A School Holiday JET BOATING OR SURFING ADVENTURE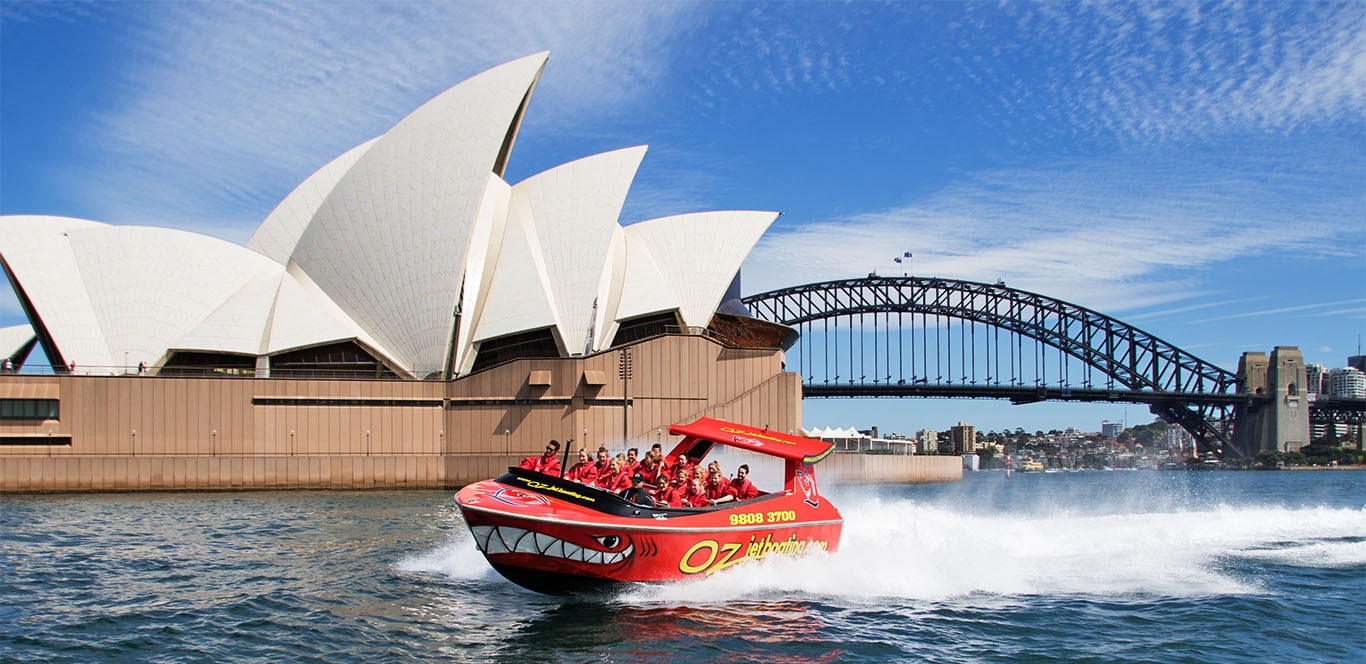 Summer might be over, but there's still plenty of opportunities to enjoy family activities on the water in the July school holidays. Get soaked on a jet boat with OZ Jet Boating and take a thrilling tour of the world famous Sydney Harbour, complete with spins, slides, speed and stunts. If the beach is more your scene, head to Bondi and enjoy a kid-friendly surfing session with Lets Go Surfing, followed by a trip to the super hip Speedos café, which even holds the title of 'World's most Instagrammable café'. Kids will love the infamous Gaytime waffles for breakfast whereas parents can enjoy a healthy vegan treat whilst people watching the uber-cool North Bondi locals.
We hope we've helped navigate the best family friendly activities and what to do with the kids in Sydney during the school holidays in July. Follow us on Facebook and Instagram and let us know what you're up to this school holidays in Sydney.