MOTHER'S DAY GIFT IDEAS
If you're looking for an unforgettable Mother's Day gift, look no further than a BridgeClimb experience.
There's no need to stress if you're running out of time to plan the perfect Mother's Day gift or simply don't have time to shop. We've made everything super simple for you with online bookings for all our Climbs, plenty of gift voucher options and lots of ways to easily customise your mum's BridgeClimb experience and make it really special.
Here's our top ideas to give your mum the best Mother's Day:
CLIMB ON Mother's Day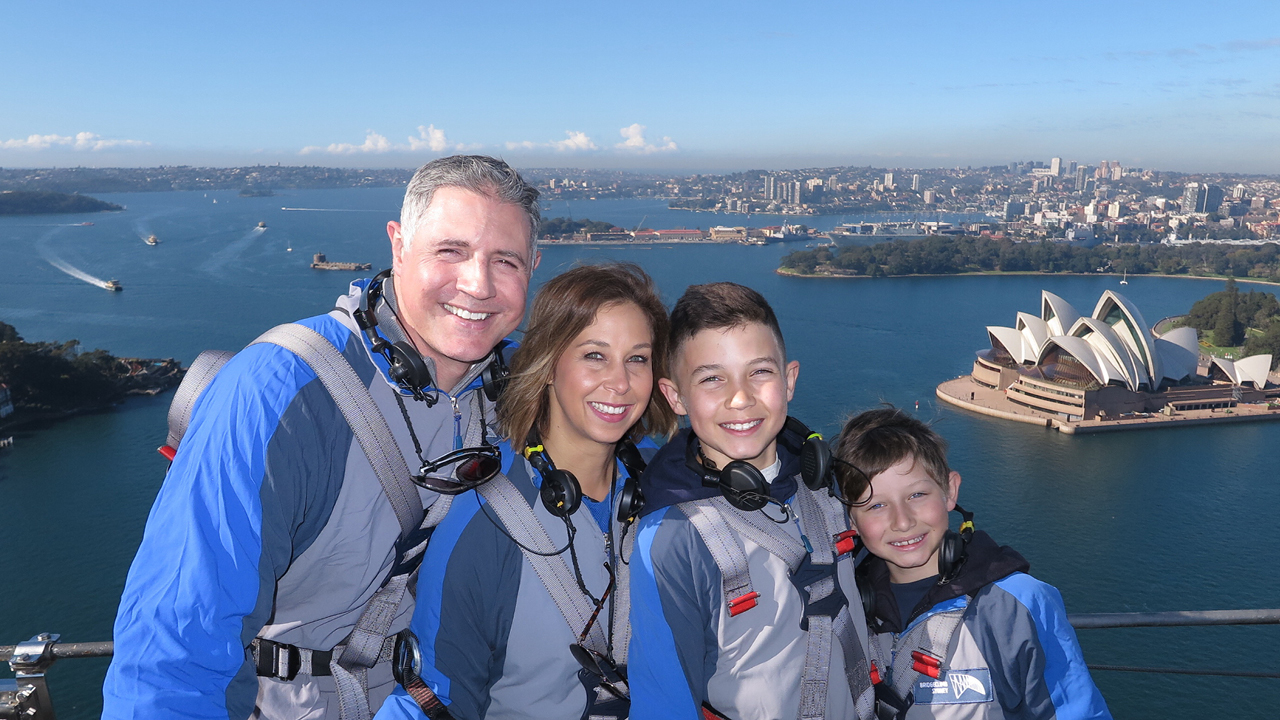 If you want to treat your mum to a great value gift this Mother's day, our BridgeClimb Unlocked climbs are just what you need. Unlocked tickets are available every Friday, Saturday and Sunday as well as throughout the school holidays. These great value tickets will see you save up to 35% per person on select Day Climbs, perfect if you are planning on a family climb to celebrate Mother's Day this year.
Book in as a group to multiply the fun, or even invite Grandma along for an inter-generational Mother's Day experience that none of you will forget. So long as they're generally fit and healthy, plenty of seniors have enjoyed safely climbing to the top of the Harbour Bridge, with our oldest climber being close to 100 years old!
GIFT A BRIDGECLIMB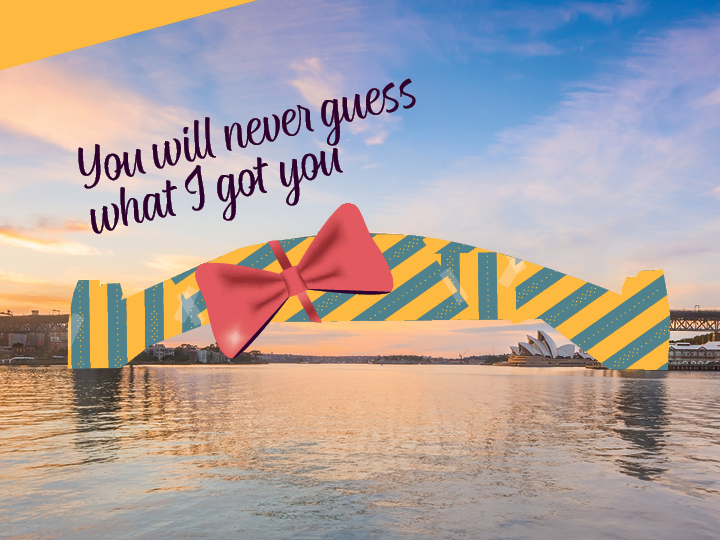 If you're not sure when your mum is free for a BridgeClimb, don't worry: our customisable gift vouchers are the ideal gift for mum. We have plenty of voucher options available, with prices starting at $100 and going up to $650. Contribute a smaller amount towards a Climb depending on what your budget allows, or ask the extended family to chip in and really spoil your mum with the Mother's Day gift experience of a lifetime.
You can also choose from a range of different climbs, ranging from Day, Twilight or Night Climbs. Each voucher comes beautifully presented with an option to write a personalised message, so you can give your mum the convenience of choosing her own climb date and time while still making her feel special. She'll also have up to three years to book in her Climb after the voucher issue date, so there's plenty of time to choose a day that fits in with her schedule.
Are you one of those who always leaves present shopping to the last minute? Fear not, our instant Gift Certificates are sent straight to your inbox. That means you could even buy her the perfect present on Sunday morning, just before you head to lunch!
Mother's Day Climb & Dine PACKAGES
Who says the fun has to stop once you finish your journey to the top? Make a day of it by throwing in a special Mother's Day lunch or dinner with the whole family afterwards.
CLIMB, GRAZE & GAZE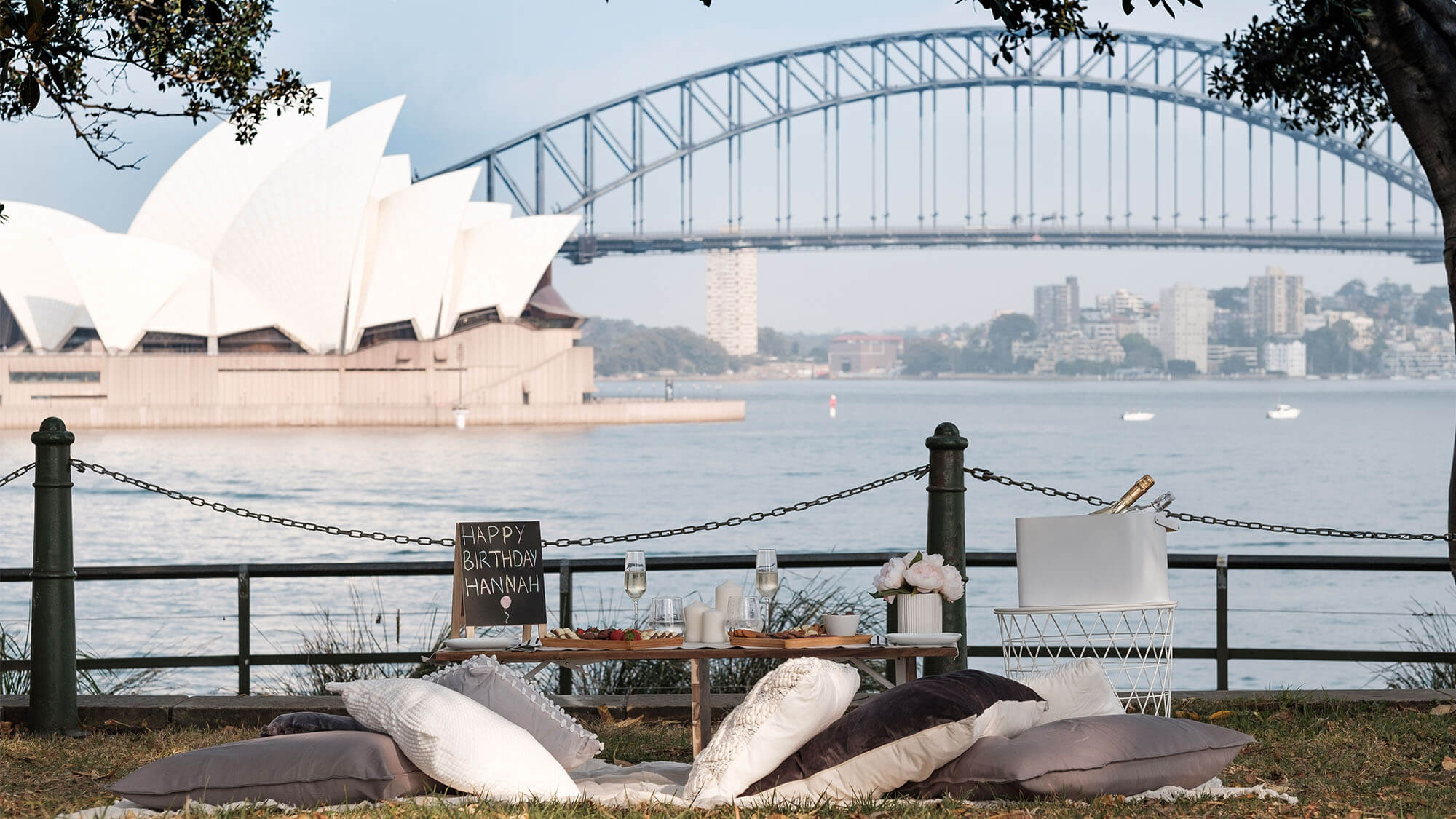 After your trip to the Summit, we'll provide you and mum with a gourmet picnic at Mrs Macquarie's Chair or Observatory Hill – complete with mouth-watering treats and a mountain of luxury cushions to relax on. Celebrate your achievement and enjoy quality time together while gazing out at the view. Now that's a Mother's Day to remember!
These packages are the perfect excuse to get outdoors and spend quality time with your family on Mother's Day while supporting local business and rediscovering your own backyard.

BridgeClimb is a REGISTERED COVIDSAFE business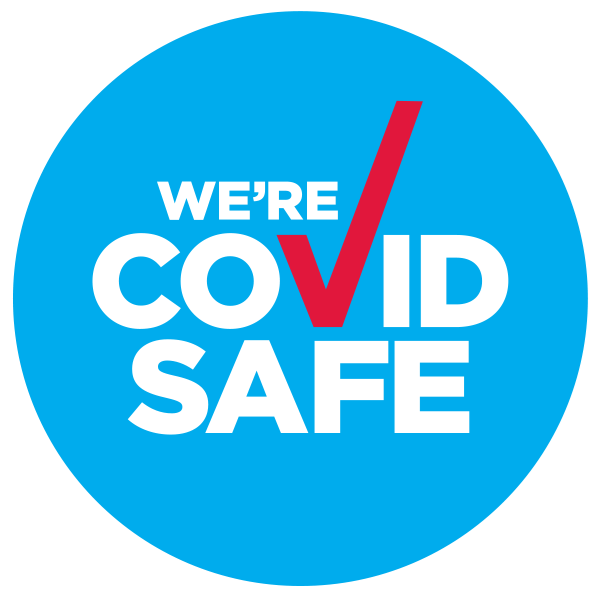 BridgeClimb is a safe place to visit, work, and operates with social distancing practices in place. We have increased cleaning schedules across the entirety of BridgeClimb with ongoing sanitisation completed within the Climb Base, and throughout our customer's pre and post-climb journey. If you are feeling unwell before a climb, please inform the BridgeClimb Contact Centre in advance to discuss a reschedule.