Looking for the perfect Christmas gift?
Christmas is just three weeks away – let that sink in for a moment.
Have you started buying gifts for your loved ones? If not, don't panic! We're here to take the pressure off finding the perfect present and what better than a BridgeClimb Gift Voucher.
Climbing the iconic Sydney Harbour Bridge is a bucket list experience that is exciting and fun. Your loved one will have an opportunity to take in spectacular 360-degree views of Sydney that can only be enjoyed from the Bridge.
We have a range of Gift Voucher options to suit your budget and preferences. You can choose the specific Climb that your loved one will appreciate, whether that be at dawn, sunset, day or night. Alternatively, you can give a gift voucher of a particular value your special someone can put towards a Climb of their choice.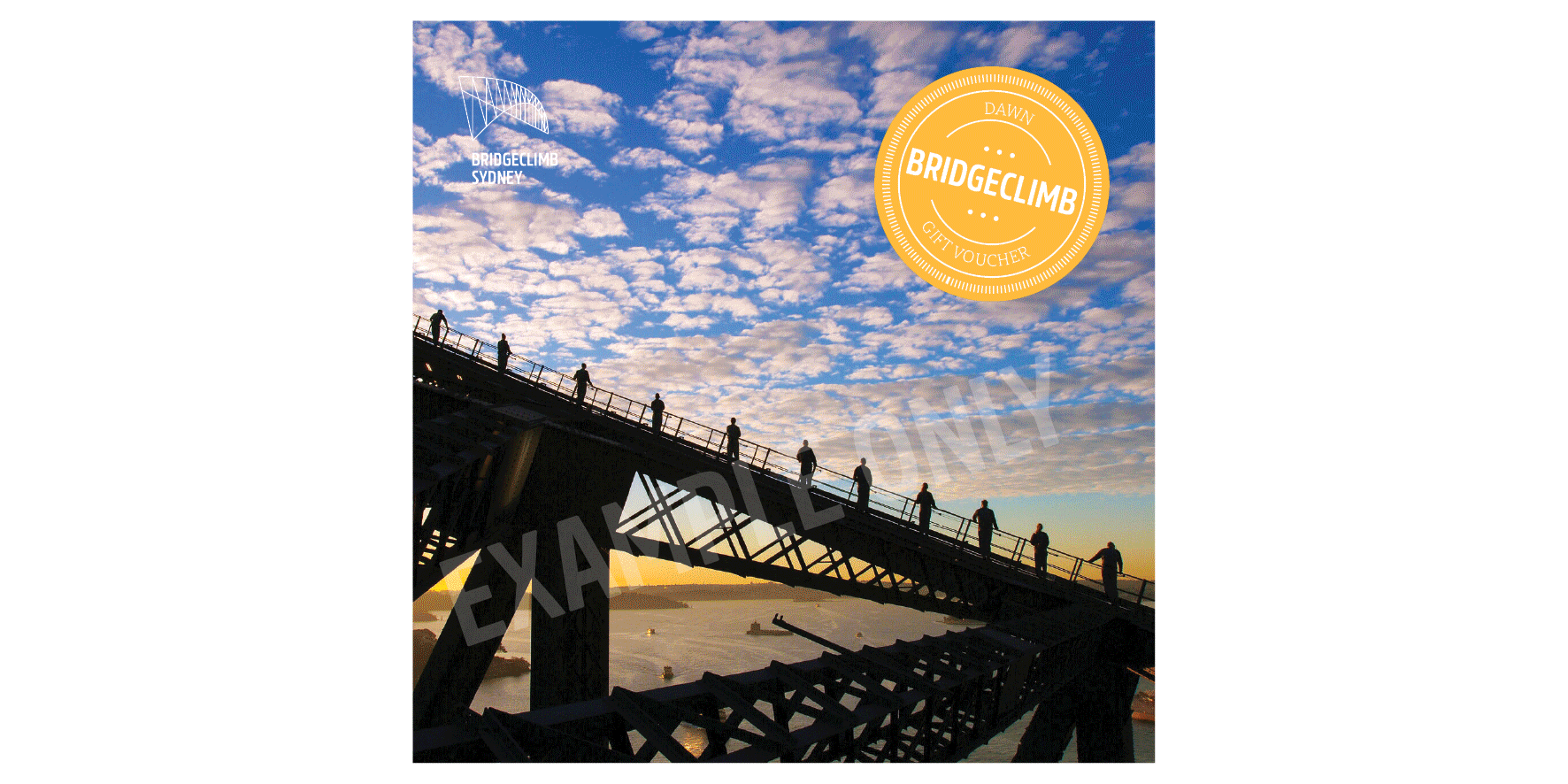 Our Gift Vouchers can be delivered as a bespoke gift card straight to you or your recipient's address. But if you're in a bit of a rush, we can send it by an email in an instant.
All BridgeClimb Gift Vouchers are valid for three years from the issue date so your loved one has plenty of time to use it when it suits them.
To make it easier for you, you can nab yourself a Gift Voucher using Afterpay, so you can buy it now and pay for it over four easy instalments, interest-free.
Go on, give your loved one the best gift ever and buy a BridgeClimb Gift Voucher today.