Things to do in The Rocks with Sticky Lollies
Q&A with Sticky owner David King
The Rocks precinct in Sydney is full of artisan cafes, contemporary art galleries, independent boutiques and awesome unique stores including one-of-a-kind delights from Sticky, a family owned business creating hand-made rock candy since 2001. You'll find Sticky right in the heart of The Rocks where we sat down with the proud owner, David King, to ask for a local perspective and his must dos for those visiting the area.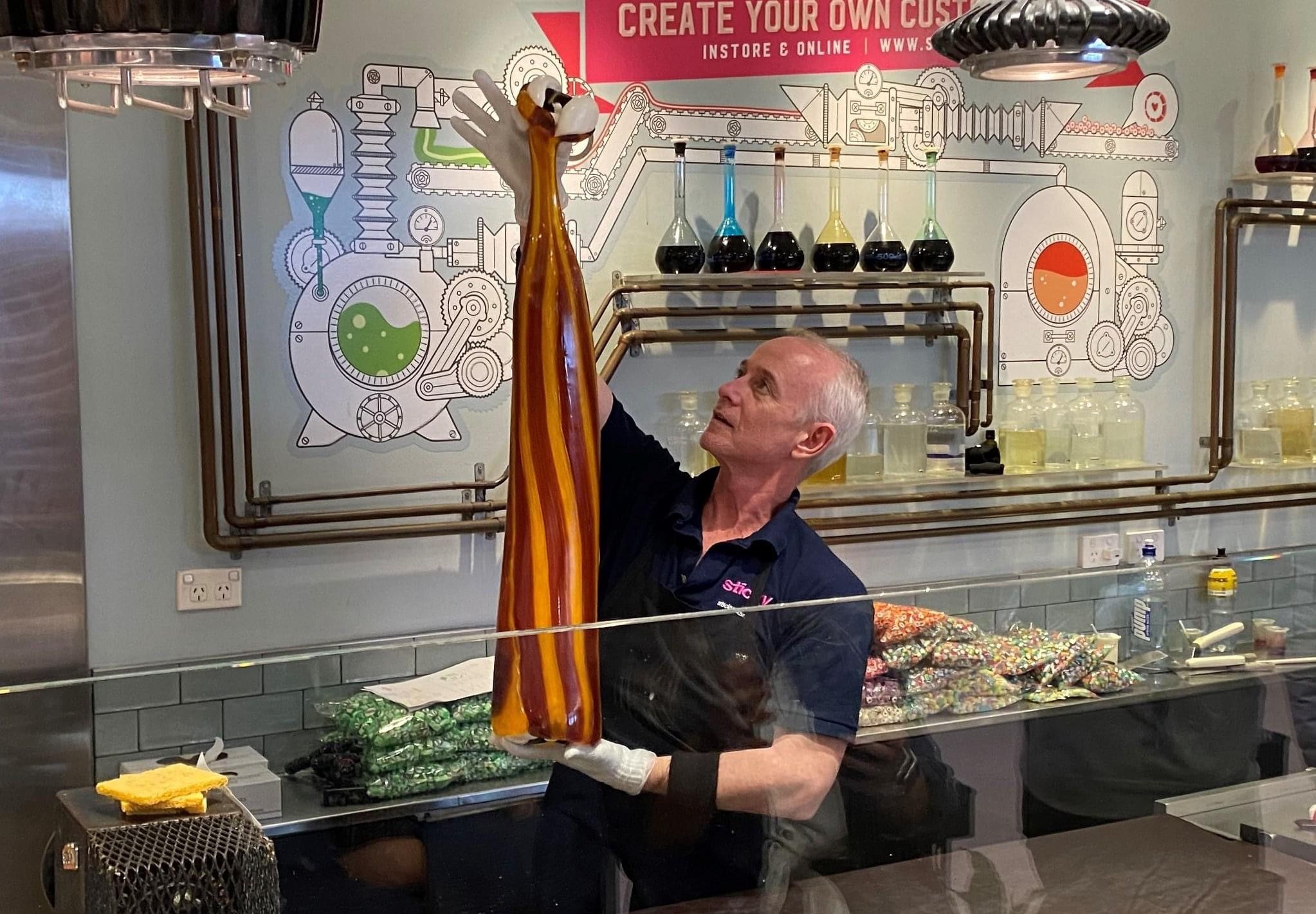 What is your take on the must-do experience in Sydney?
There are just so many areas in Sydney to explore, it's hard for me to pick a favourite. I love spending time in The Royal Botanic Gardens, soaking up the vibe in Circular Quay and exploring the many laneways and galleries in The Rocks.

The ferry network from Circular Quay is great; you can go directly to Taronga Zoo in about 10 minutes whilst enjoying views of Sydney Harbour or travel up to Watsons Bay for a pub meal - my favourite being fish and chips at Watsons Bay Boutique Hotel. My local best kept secret would be enjoying a traditional Italian meal at Bar Italia in Leichhardt, make sure you ask for their focaccia, you won't regret it!
What is the most popular style or flavour at Sticky? What do you highly recommend to customers?
If you are having trouble deciding between all of our amazing flavours and colour, I'd recommend getting one bag of each flavour - they also make a great Sydney souvenir for you to share with family and friends. The cocktail mix is also another firm favourite. Half the fun is coming into the store, watching how we make our sticky treats and quizzing our staff on their favourite flavours!
What is your favourite thing about The Rocks and why should people visit when in Sydney?
Make sure you enjoy a walk around The Royal Botanic Gardens including checking out Lady Macquarie's Chair - I'd suggest even stopping at that spot for a picnic so you can enjoy uninterrupted Harbour views on a clear summer's day. No trip to Sydney is complete without a BridgeClimb, the pictures from the Summit will award you bragging rights to family and friends from around the world. Another local insider tip off would be to enjoy a day out in Nielsen Park in the Eastern Suburbs. It sits in the exclusive area of Vaucluse and offers sublime views, the gorgeous Shark Beach, a harbourside café and some great picnic area options.