Reward your team with a Christmas party they won't forget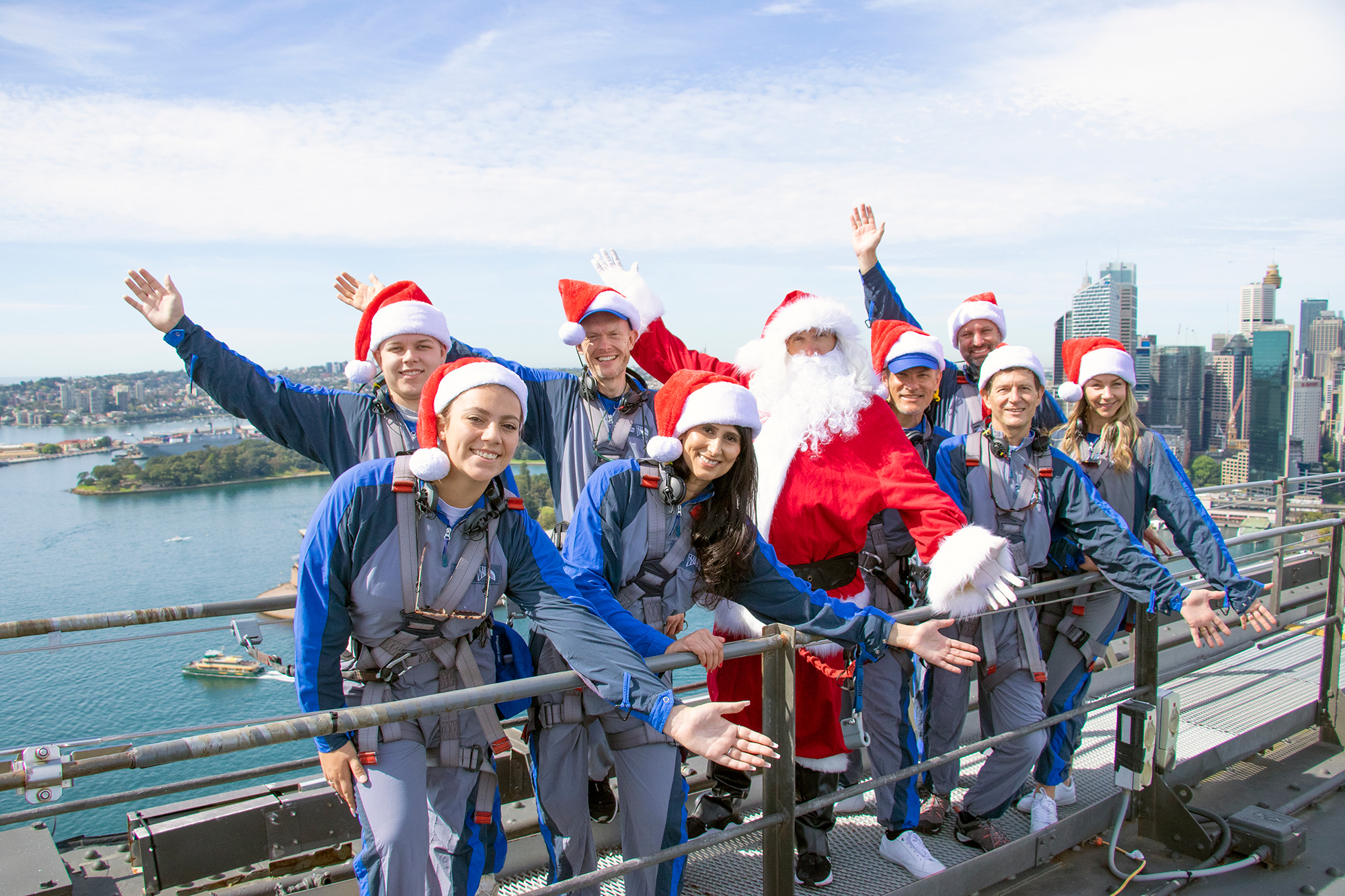 Christmas is just around the corner, so now is the perfect time to start organising your annual office Christmas party!
If you want to reward your employees with a festive event that they will not forget, consider an experience. It caters to all team members, even the quiet achievers, and allows them to engage with each other in fun and exciting ways. The result is a party that your workers will be talking about for years to come.
For an experience that does all that, look no further than a BridgeClimb party. Climbing up the iconic Sydney Harbour Bridge is a bucket list activity that will challenge your team to overcome fears, smash goals and support each other. Best of all, it's a lot of fun and you can't go wrong with the spectacular views of the city and the harbour.
At BridgeClimb, we are experts at creating exceptional experiences for your work Christmas party. We cater for all group sizes and we will work closely with you to create an event that is tailored to your needs.
We offer our Summit (3 hours) or Summit Insider Climbs (2.5 hours) and you can choose to Climb at day, Twilight or Night. Every Climber will take home a memento that they can remember the day by, including a group photo and a Certificate of Achievement.
Take your celebration to the next level by including pre or post climb catering in our Private Event Space, or follow up your climb with a festive shindig at a local harbour side venue with our Corporate Christmas package.
For more information and to book your event, visit our Corporate Climb page or download our Corporate Kit.