Starlight Children's Foundation Families Get a Festive Surprise on the Sydney Harbour Bridge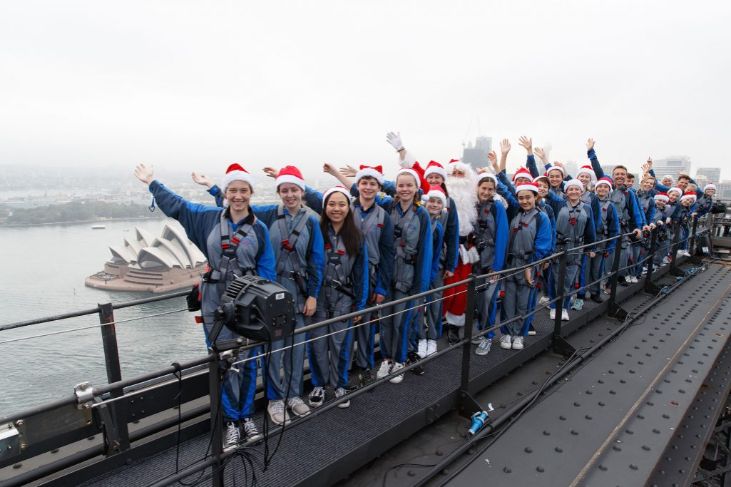 This morning, Santa Claus made a special trip down from the North Pole to climb to the top of the Sydney Harbour Bridge with the Sydney Children's Choir and Starlight Children's Foundation families.
Santa parked his sleigh, donned his harness and ascended the famous steel arches to the top of the Bridge, followed by 15 singers from the Sydney Children's Choir. At the summit, Santa and his merry chorus surprised two Starlight Foundation children and their families with a festive performance.
No stranger to heights or spectacular views, Santa and the choir belted out classic Christmas carols like O Come, All Ye Faithful, Angels From the Realms of Glory and Jingle Bells.
It was a magical morning for the special guests from Starlight Children's Foundation, who were gifted a Climb but were unaware of the Christmas festivities until they reached the summit celebration. BridgeClimb's Climb Leader elves captured the ultimate photos with Santa, set against the backdrop of the Opera House and Sydney Harbour.
Watch the special festive performance here: