SHOW THE FAMILY A "TOP" TIME THIS EASTER SCHOOL HOLIDAYS
The Easter school holidays are fast approaching and from the top of the Bridge, we can already hear many parents across Sydney scratching their heads looking for the best activities to amuse their kids. The good news is, Sydney is bursting with fun and festivity; there is plenty to do and see right in your very own backyard that will show the kids a good time.

Speak of which, did you know that BridgeClimb was voted the #1 Experience in Australia and #4 globally? So if you haven't already climbed it, of even if you have, why not grab the kids this school holiday and make the journey to the summit of the iconic Sydney Harbour Bridge, together.

Here are just a few reasons why climbing the iconic Sydney Harbour Bridge this Easter School Holidays is a must-do activity:

The perfect way to connect. BridgeClimb is the perfect way to connect with your kids during the school holidays. Not only is it an exciting and family-friendly activity, full of education and historical facts about Sydney, and the Bridge, but it's a special family time spent together outdoors, technology-free, in a setting like no other. You can channel your offspring's energy into climbing an Australian structure (and not your walls), whilst created a family memory that will last a lifetime.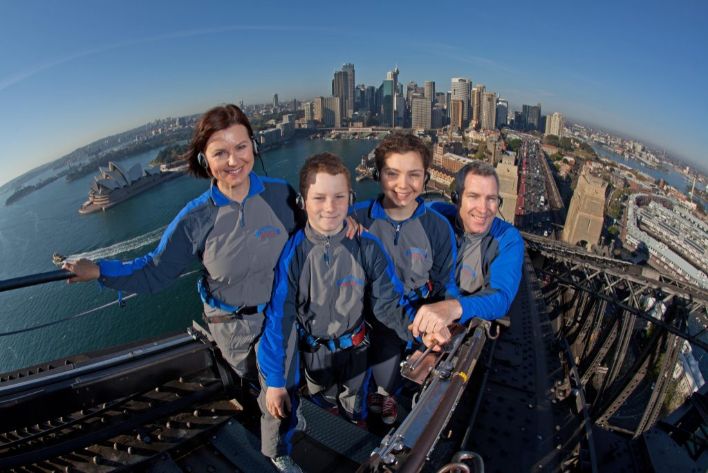 The whole family can join in the fun. Kids from 8 years of age, and anyone who has a good level of health and fitness is welcome to climb the Bridge – we've had Climbers up to 100 years old! So get the whole family together, from the kiddies to the grandparents, and celebrate with a view like no other.
The perfect show and tell. Every ticket to the top includes a certificate of achievement, a BridgeClimb cap, a summit group photograph, and a free pass to The Pylon Lookout. We also throw in an 8 second video that is recorded at the top of the Bridge. It's a great memento of the journey, and an even better tool for some bragging rights back at school, or even a show and tell!

It's cool. Whether their hero is Katy Perry, or David Beckham, kids love to know they are walking in the footsteps of their favourite celebrity. Our Climb Base has a prominent celebrity wall which is a really fun place to hang-out before the climb and let the excitement begin.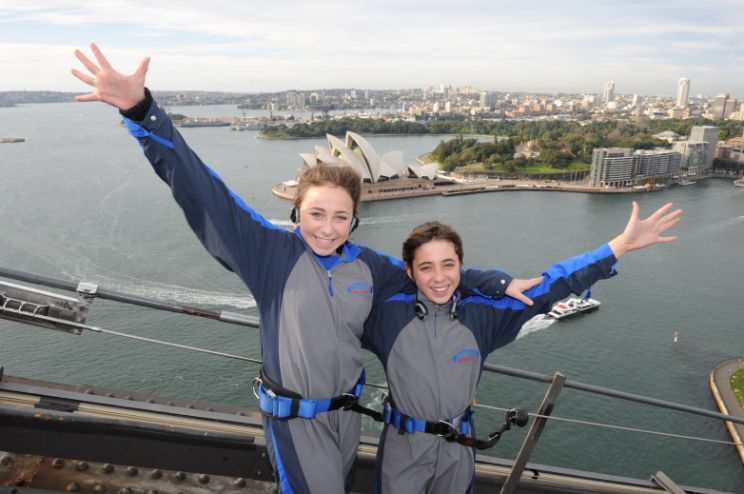 It will be a school holiday activity you'll never forget. Do you remember what you did last Easter School Holiday? Standing at the top of the Sydney Harbour Bridge is something you'll treasure forever, and the kids are sure to remember for years to come.

If you're interested in climbing with us this Easter School Holiday, visit our Climbs page to book and find out more about our different experiences.
Hope to see you, and your family, at the top this Easter!