Everyone's got a story about the Sydney Harbour Bridge. Whether it's Climbing to the Summit, seeing the New Year's Eve fireworks, or just taking a train ride over it, the Bridge is unforgettable.
With 87 years of history behind it, the Bridge is brimming with stories, some of which have even become legendary in status.
Let's take a look back at three:
The boy who rode 1,400km to see the Sydney Harbour Bridge
In 1932, nine-year-old Lennie Gwyther rode 1,400km from his home in Gippsland, Victoria to Sydney for the opening of the Sydney Harbour Bridge.
Lennie had worked long and hard on his father's potato farm after his father suffered a broken leg. When his father asked what reward he would like, he said he wanted to see the Sydney Harbour Bridge.
Lennie's solo journey took almost two months to complete and created quite a stir, with stories appearing in local papers about an amazing boy and his dream to see the Sydney Harbour Bridge.
Upon his arrival at Martin Place, Lennie was met by thousands of cheering people and he was even invited to ride across the Bridge as part of the opening ceremony.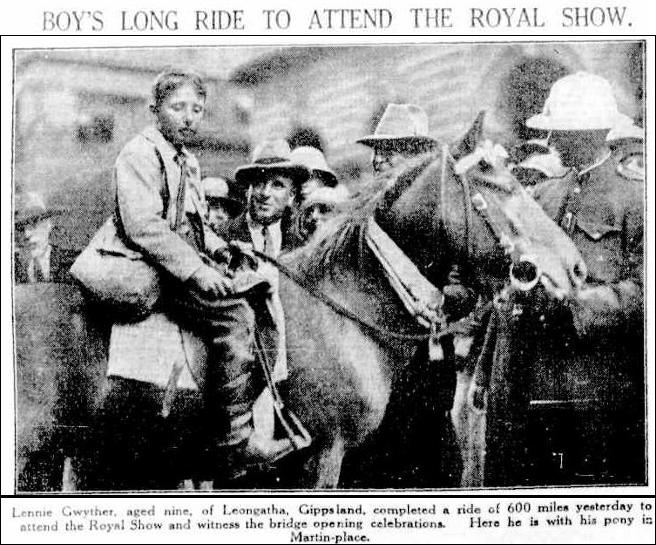 The Sydney Morning Herald's article about Lennie's ride. Source: National Library of Australia
The boy who climbed the Sydney Harbour Bridge
In the days before the Bridge's official opening on 19 March 1932, 60,000 school children were given the chance to walk across it.
Eight-year-old Kenneth Jones was selected by The Melbourne Herald newsreel team to climb to the top of the Bridge – without a harness.
Video footage shows the little boy saying to the camera, "All the kids look like ants from up here."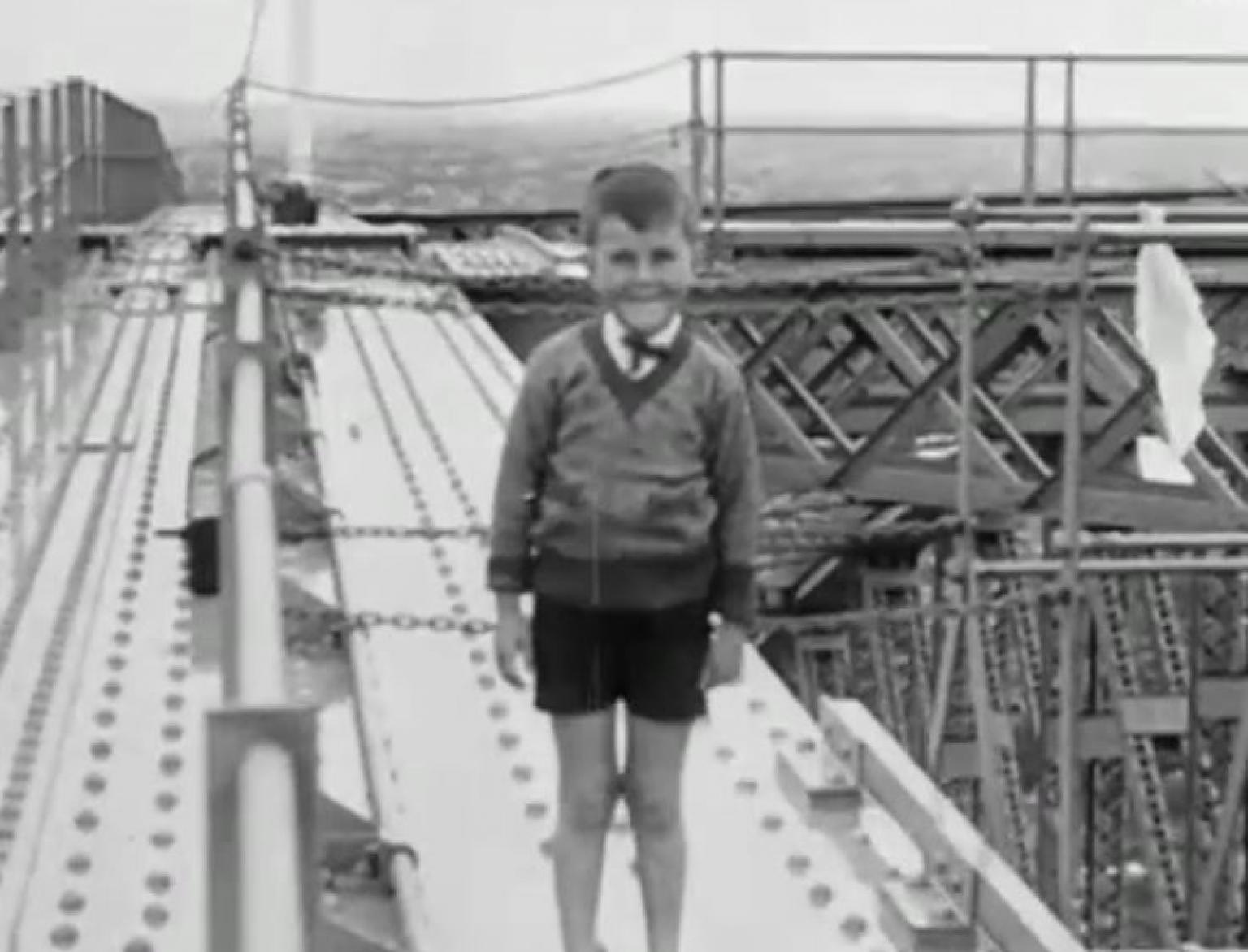 A still from The Melbourne Herald's newsreel. Source: National Library of Australia
The horseman who gatecrashed opening day
Irishman Francis Edward De Groot caused controversy when he attempted to prevent Premier Jack Lang from opening the Bridge. De Groot was a member of a fascist organisation known as the New Guard, which believed a member of the Royal Family should open the Bridge.
De Groot arrived at the ceremony on horseback and just before Premier Lang arrived, he stormed forward and slashed the ribbon with his sword. He declared the Bridge open in the name of the "decent citizens of New South Wales".
He was arrested, and the ribbon was quickly tied back together and everything proceeded without further interruption.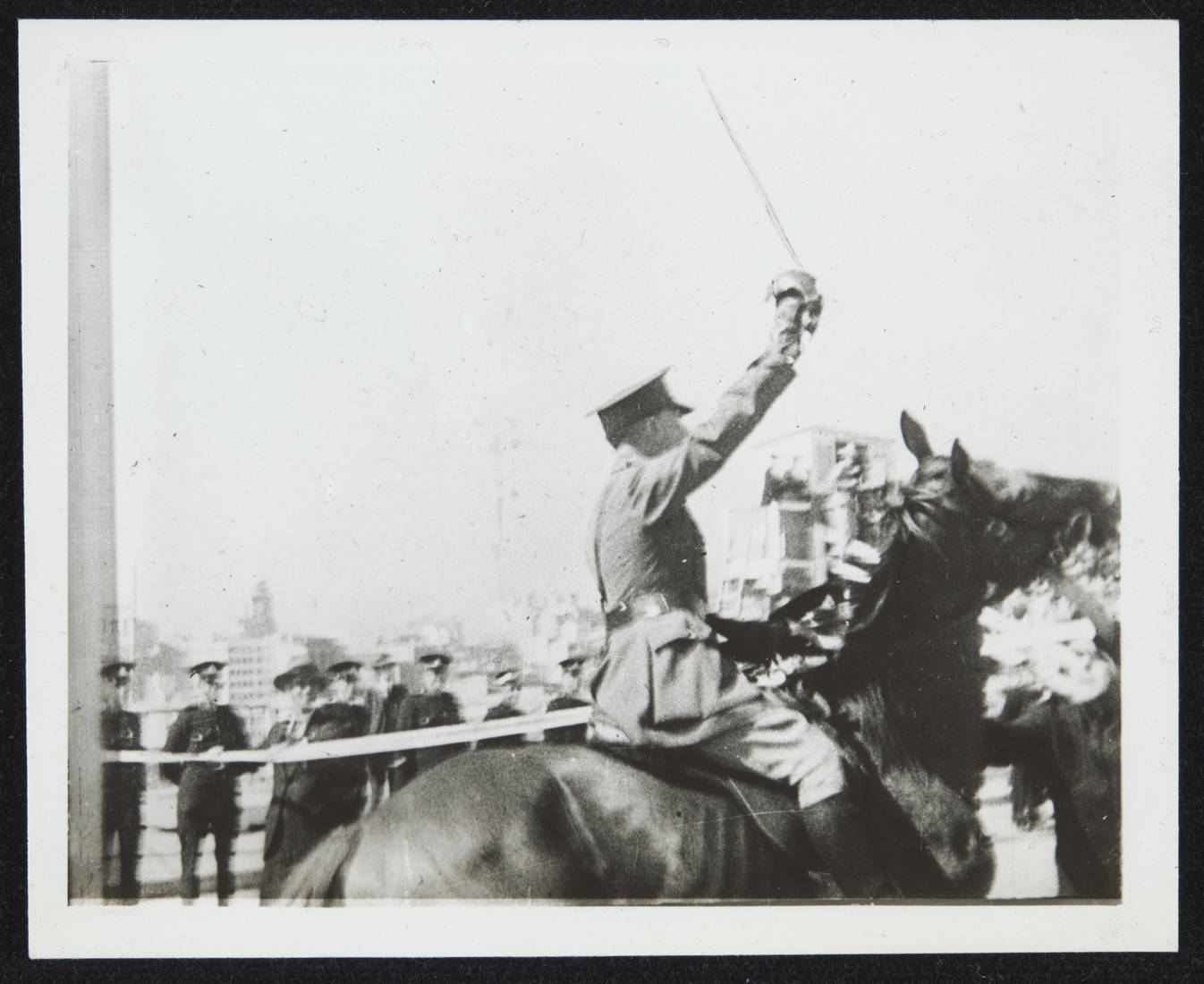 A black and white photograph showing Francis Edward De Groot cutting the ribbon. Source: National Museum of Australia