Sunset Sessions: Introducing SSJ Unplugged with Fely and Daniel
Sunset Sessions kicks off this weekend with local Sydney band SSJ Unplugged; the first of four musical acts to perform at the summit of the Coathanger. As the starting point of an 8-weekend Climb series, this weekend is set to be pretty spectacular. The Climbers will make their way to the summit where they'll enjoy the melodic acoustic tunes of the band as they watch the sun go down and the sky change colour.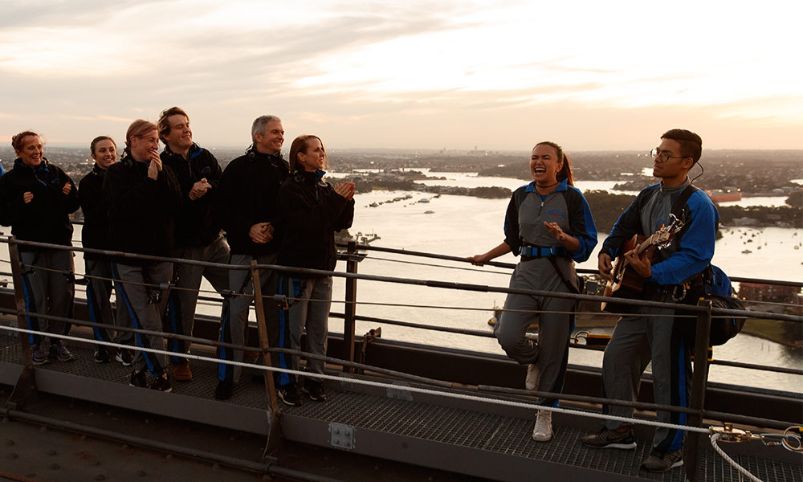 SSJ Unplugged is a boutique line-up of select players from the musical collective Sexy Sunday Jam. This weekend, Fely and Dan will be serenading all our twilight Climbers 134 metres above sea level. With Dan on the guitar and Fely on vocals, they will tailor their acoustic performance to match the occasion.

Watch the video to find out a little bit more about them:
If you haven't had a chance to book tickets for this weekend, Fely and Dan will be performing again on the 11th and 12th of August.

You can check the full schedule and book your Sunset Sessions Climb here.