Sunset Sessions: introducing Sydney Acoustic Duo
Sunset Sessions kicks off this weekend with local band Sydney Acoustic Duo; the first of four musical acts to perform at the summit of the Coathanger. As the starting point of a 9-weekend Climb Series, this weekend is set to be pretty spectacular. The Climbers will make their way to the summit where they'll enjoy the melodic acoustic tunes of the band as they watch the sun go down and the sky change colour.

Sydney Acoustic Duo was formed by Frances and Ali, who met at University where they were both studying music. With Frances on the guitar and Ali on the Cajon (Spanish Drum), adding rhythm and beats, they will tailor their performance to match the occasion.

Watch the video to find out a little bit more about them:

If you haven't had a chance to book tickets for this weekend, Ali and Frances will be performing again on the 12th and 13th of August.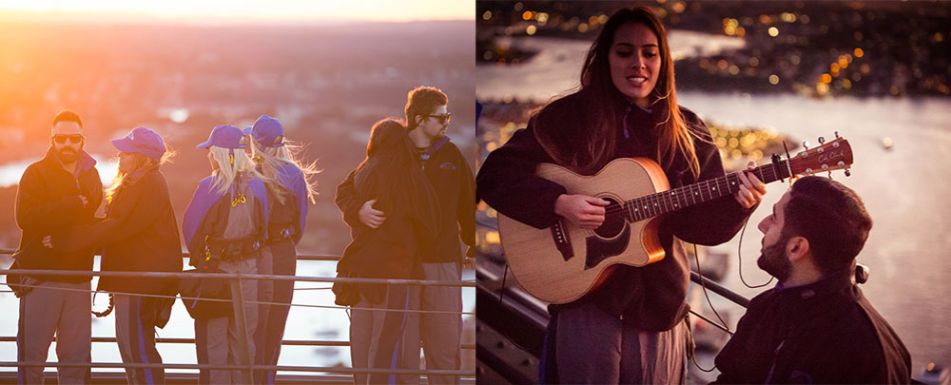 You can check the full schedule and get a sneak peek at the other artists here or book your Sunset Sessions Climb here.