Taking Love to New Heights
With Valentine's Day approaching, we're reminiscing about a memorable couple who recently climbed to the top of the Sydney Harbour Bridge to say, 'I do'.
On 21 December 2018, Andrea and Martin, along with an intimate group of friends and family, summitted the iconic arches with wedding bands and a celebrant in tow. Andrea and Martin recited their vows 134 metres above the harbour, taking their love and commitment to the greatest of heights. Dressed in our finest BridgeClimb blue, the pair safely exchanged rings at the top of the Bridge.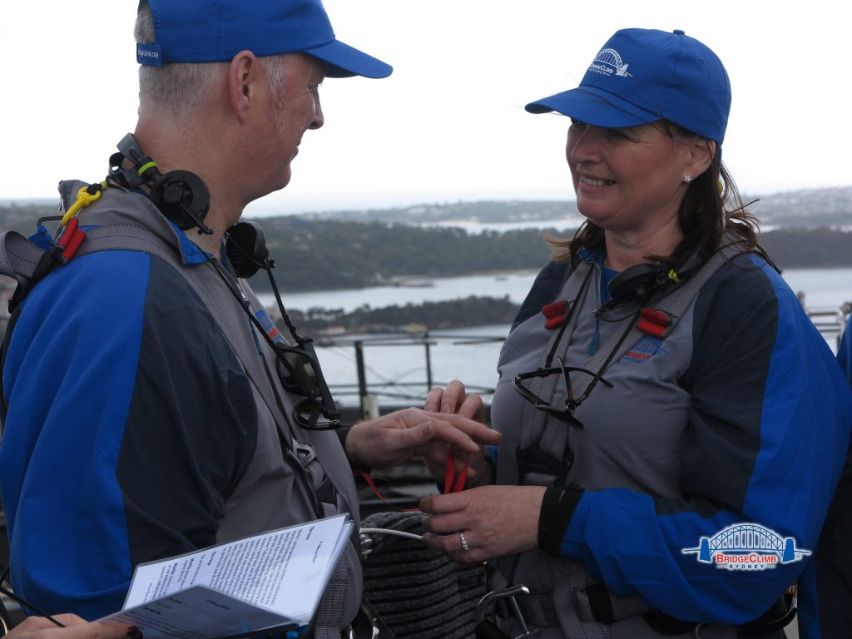 "We chose BridgeClimb for our wedding as we were looking for something a little different, fun and memorable and we were not disappointed - it was everything we had hoped for and more," said Andrea. "It was a relaxed day with spectacular views."
With panoramic views of the Sydney Harbour, the Harbour Bridge was a truly unique and romantic setting for Andrea and Martin to share their special day.
When asked if they would recommend the Sydney Harbour Bridge as a wedding venue for future couples, Andrea said, "we would absolutely recommend a BridgeClimb wedding… amazing memories for us and our guests!"
Since 2008, BridgeClimb has welcomed couples from all over the world to wed at the summit. If you are looking to tie the knot or renew your vows at the top, visit our Wedding Climb page to find out more.