The 29 most Instagrammable places in Sydney
Here's a checklist of the most Instagrammable places in Sydney for snaps that will be the envy of your followers, with some unexpected gems thrown in the mix.
Backpackers and students on a budget adore Sydney, and it's not hard to see why. From pristine beaches and picturesque bushland to that incredible city skyline, there's lots to see on the cheap – and of course, plenty of opportunities for that perfect Insta worthy shot!
Here's a checklist of the most Instagrammable places in Sydney for snaps that will be the envy of your followers, with some unexpected gems thrown in the mix.
1. Bondi icebergs swimming pool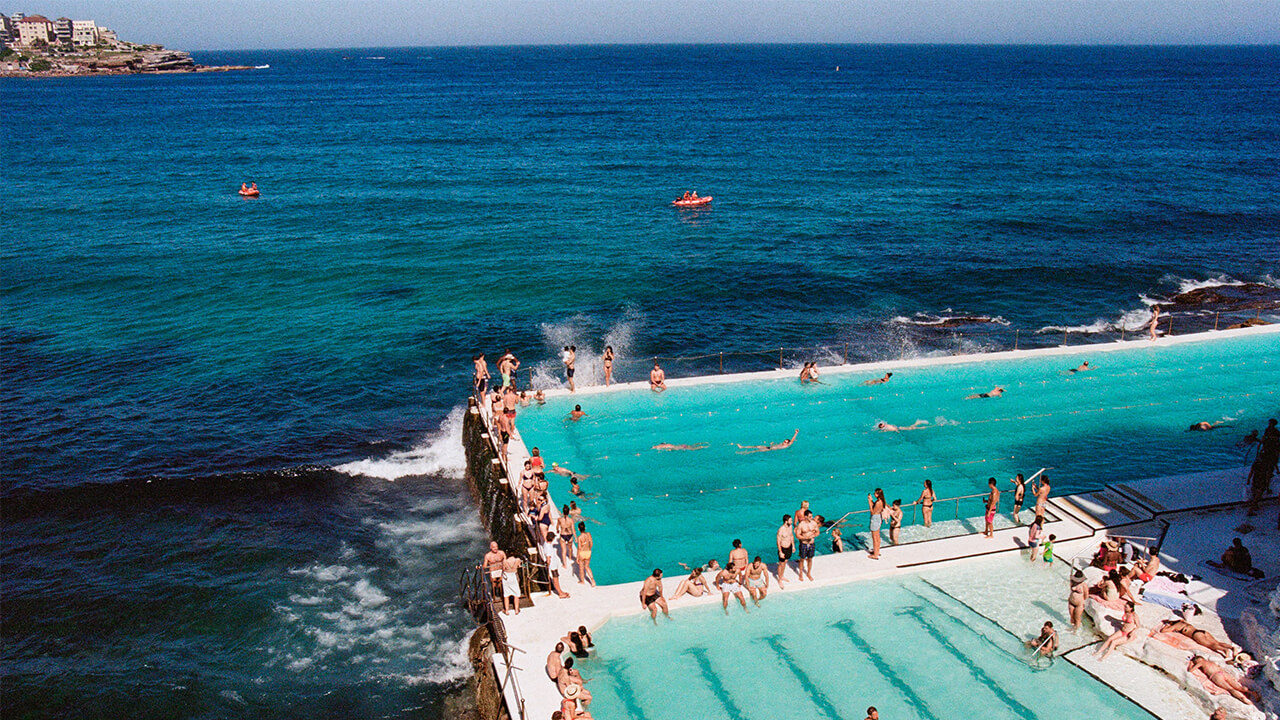 It's a constant holiday at Bondi Beach, and for that quintessential Insta worthy Sydney shot that's definitely going to get the likes, you can't go past the Bondi Icebergs swimming pool. Set against the sapphire ocean, the pool is not only amazing to swim in (imagine watching those waves crash while you do laps!) but a great place to take a selfie – or ten!
2. On the deck of a Sydney ferry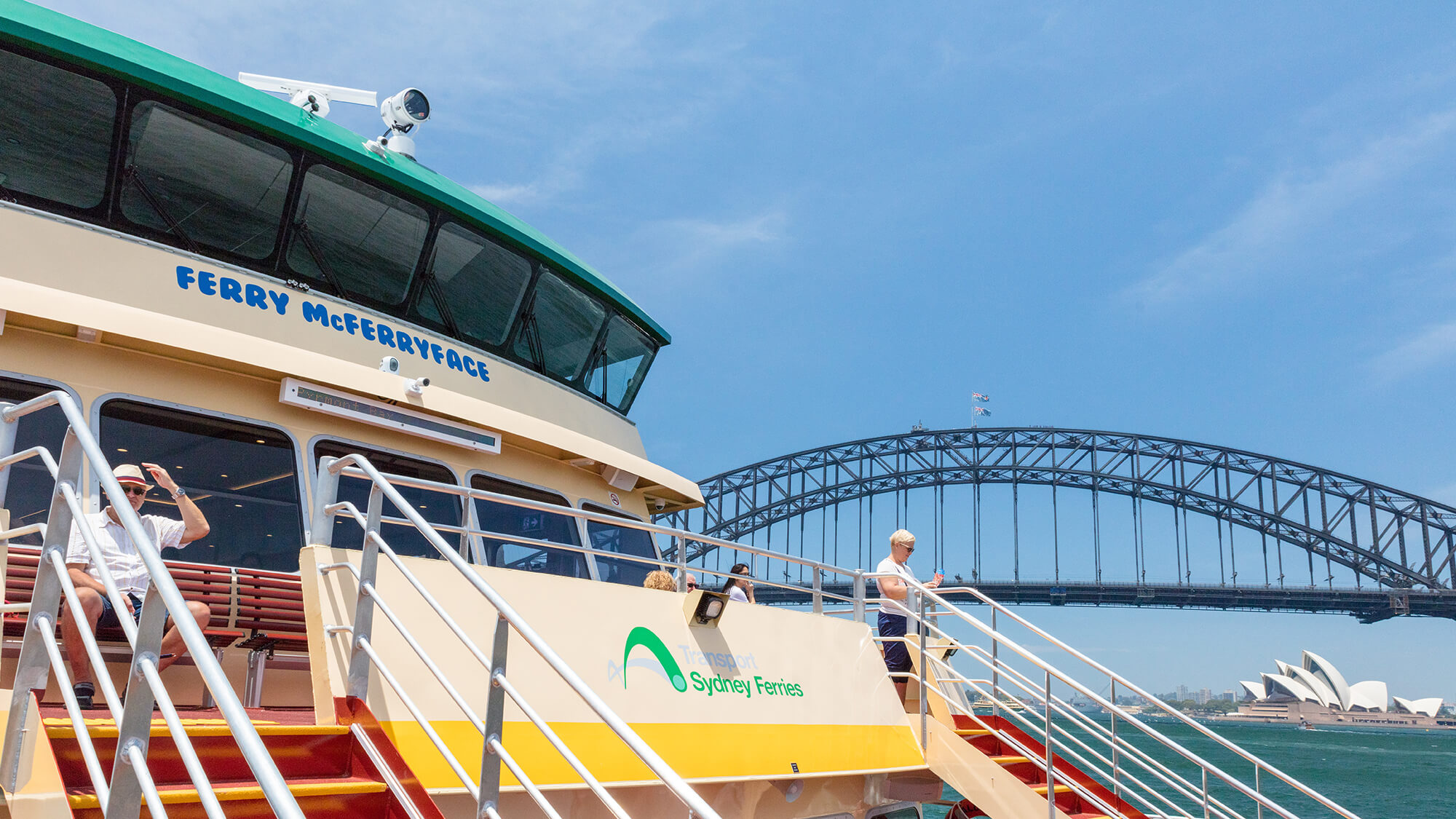 For stunning views of the harbour minus the cost of an organised tour, take a cheap ferry ride to Darling Harbour, Circular Quay or Manly beach. Outside on the deck is a great place to take photos of Sydney for your followers – just don't forget to treat yourself to a gelato at your stop!
3. The top of the Sydney Harbour Bridge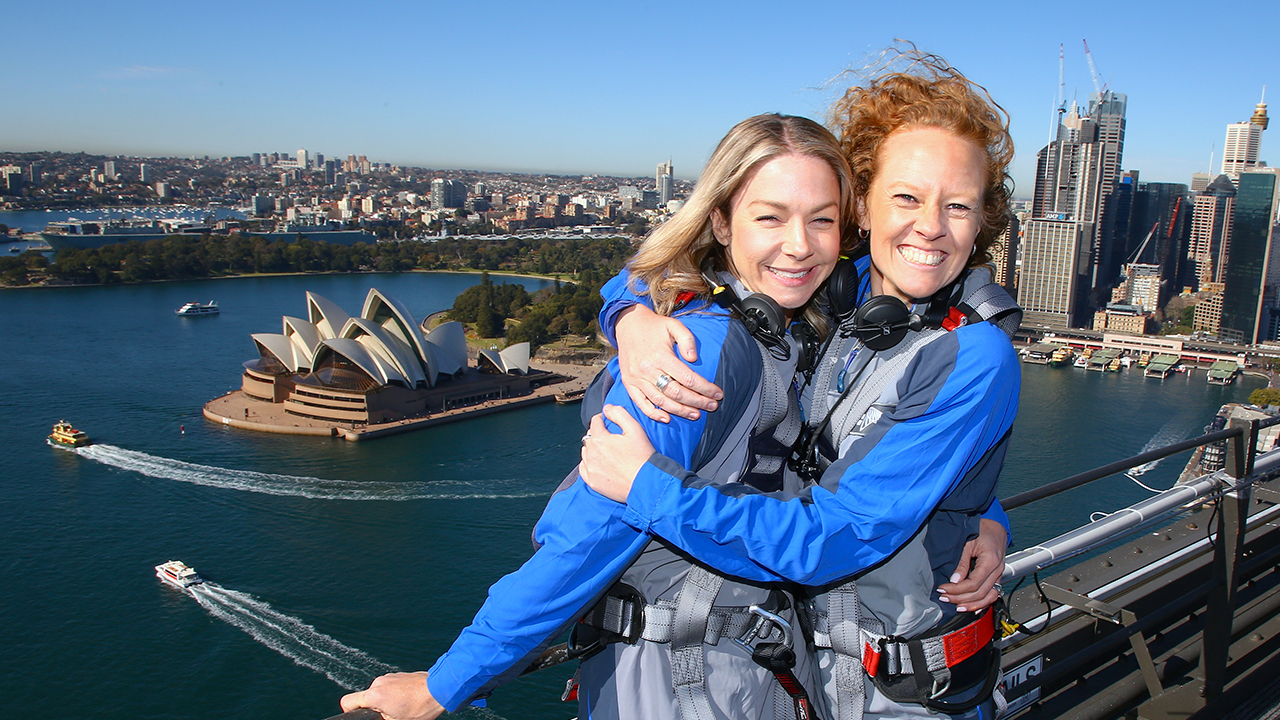 The iconic Sydney Harbour Bridge is a must-see, and the most exhilarating way to experience it? Climb to the very top! Nothing compares with seeing Sydney in all her glory from the summit of the bridge, and our friendly guides will take plenty of photos of you so there's proof for everyone back home. Book now to nab our special student discount deal plus a free pizza and pint at The Aussie Hotel.
4. King Street at Newtown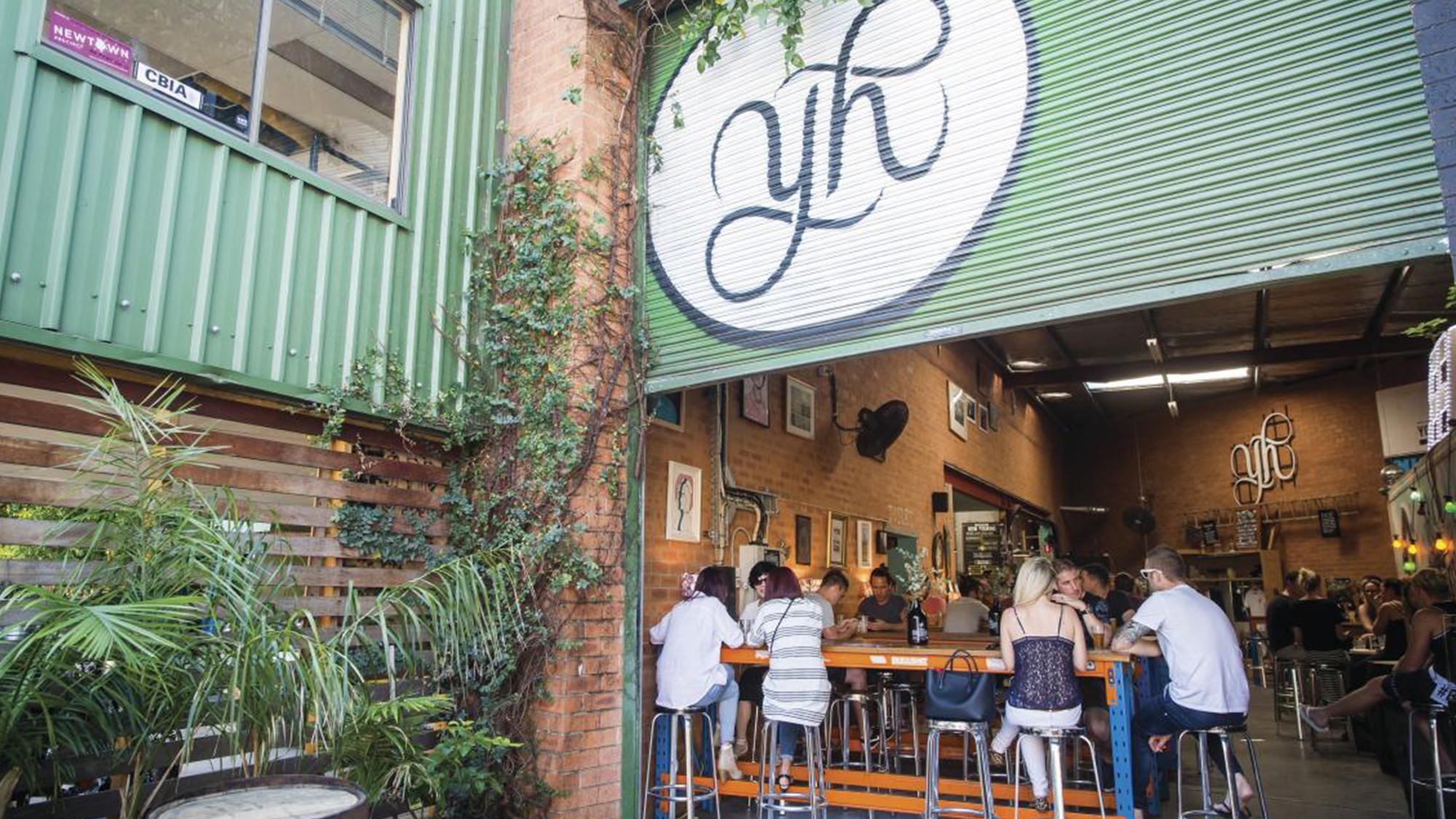 Want cheap and cheerful entertainment with plenty of Insta worthy photo ops? The eclectic suburb of Newtown, just outside the city, has you covered. Start on King Street and poke your nose in vintage shops, hole-in-the-wall coffee joints and laneways covered with graffiti art. Don't forget to hang around at night, when the suburb comes to life with bars and live music.
5. Sydney Opera House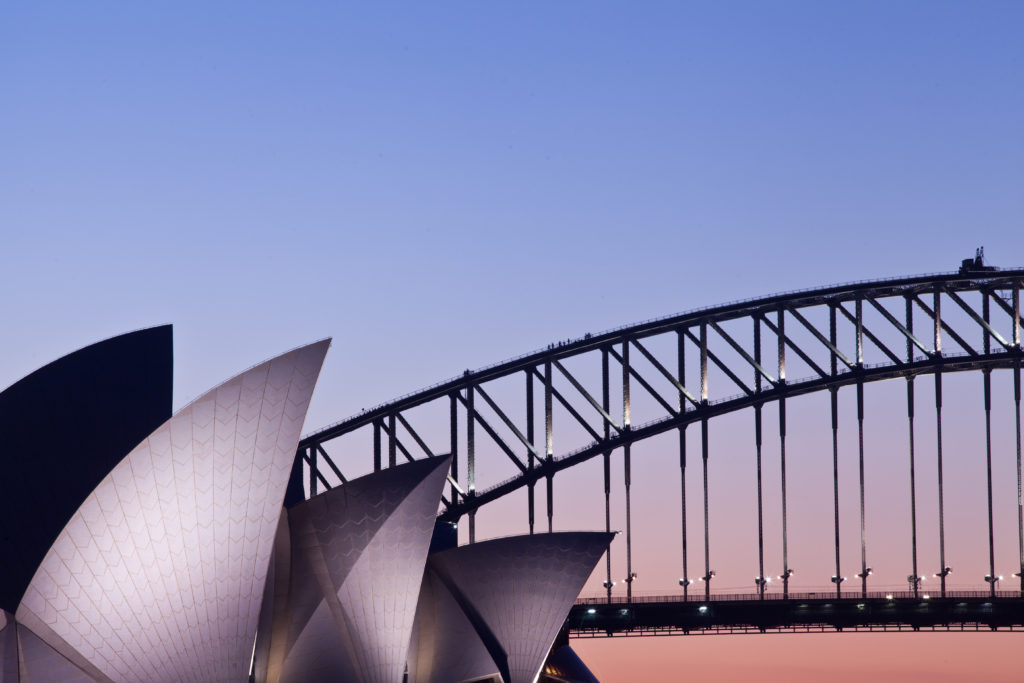 One of the most Instagrammable places in Sydney is also the city's most iconic: the steps of the Sydney Opera House. Join the throng of people taking selfies beneath the Opera House's pearlescent sails, or simply soak up the views of the harbour. If you've worked up an appetite, there's plenty of great places to eat along the foreshore, which should suit any backpacker's budget.
6. Shipwrecks at Homebush Bay
Here's an Insta worthy photo op you may not have thought of: a shipwreck dating back to World War 1, hidden amongst the mangroves. The rusted SS Ayrfield, built in 1811 and viewable from the banks of Homebush bay, is now sprouting with mangrove trees, giving the scene a tranquil (if somewhat post-apocalyptic) feel. It's the perfect spot for Insta worthy photos your followers will love, and there's plenty of parkland to explore nearby if you want to make a day of it.
7. Hornby Lighthouse, Sydney Harbour National Park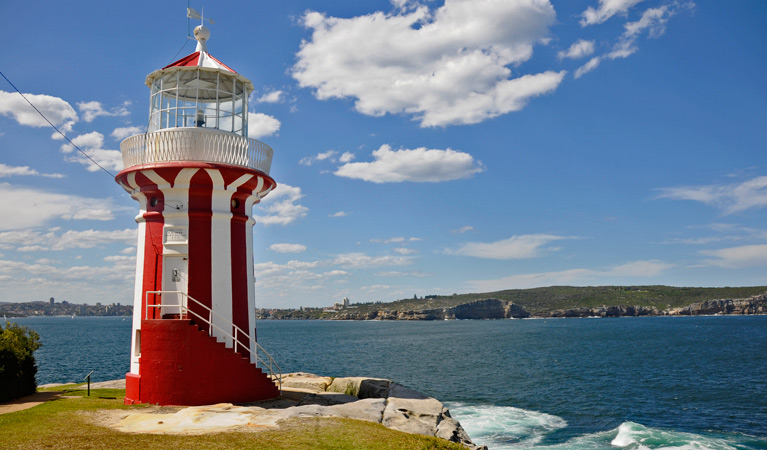 Photo credit: NSW National Parks - NSW Government
Your followers will love this candy-striped lighthouse at Sydney Harbour National Park, especially if you visit at sunset to see it standing tall on the cliff edge, overlooking the ocean and golden-hued sky (#nofilter). Go at the right time in winter and you might be lucky enough to spot a whale or two frolicking in the Pacific Ocean!
8. Sydney Zoo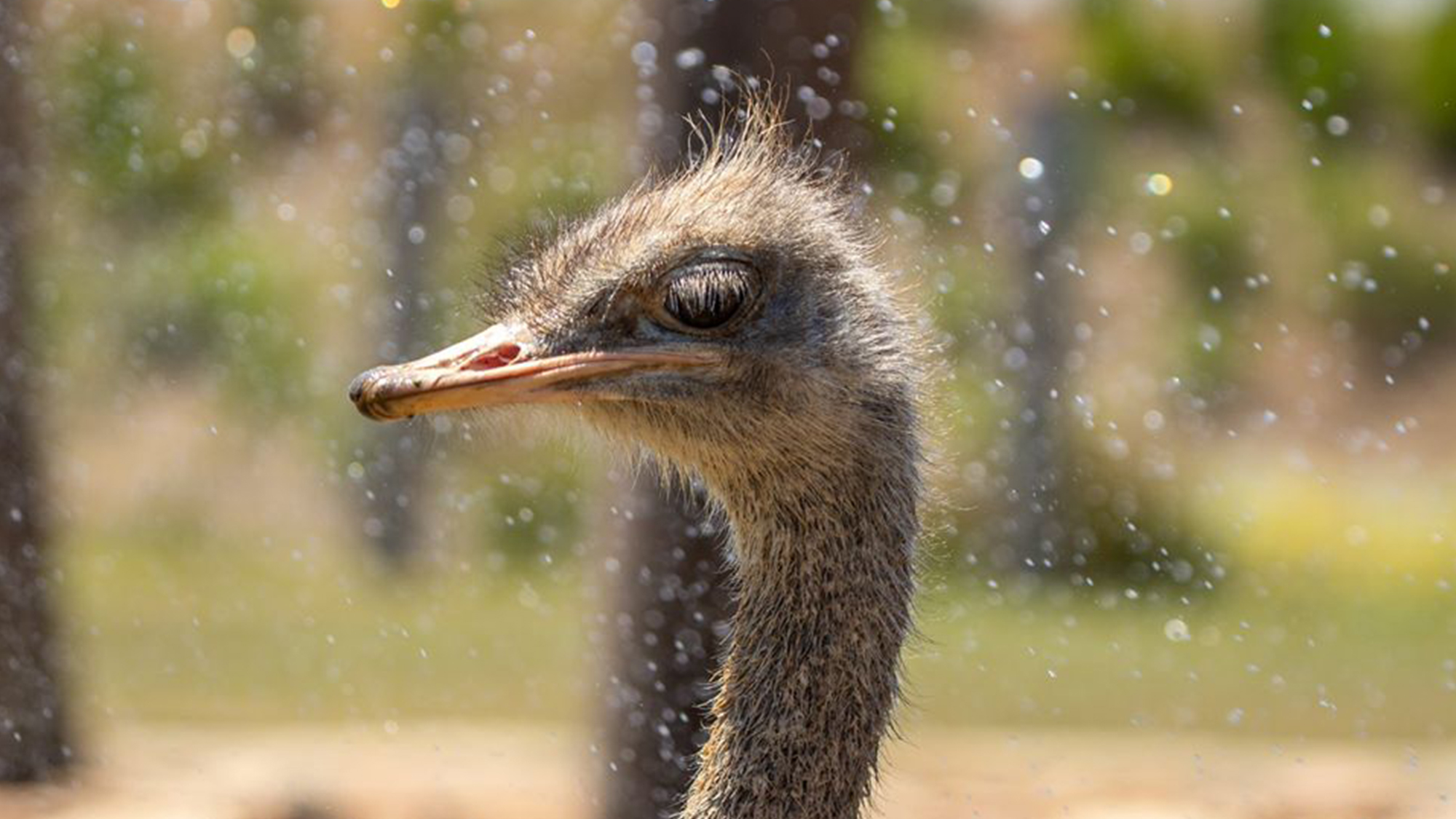 Australia is home to some pretty unique wildlife. One place to see them all – and yes, photograph them for your followers – is the Sydney Zoo in Western Sydney. Thanks to the safari-like layout, you can get up close and personal with koalas, wombats, echidnas, emus and other fascinating creatures – and learn a thing or two about wildlife conservation at the same time.
9. The Blue Mountains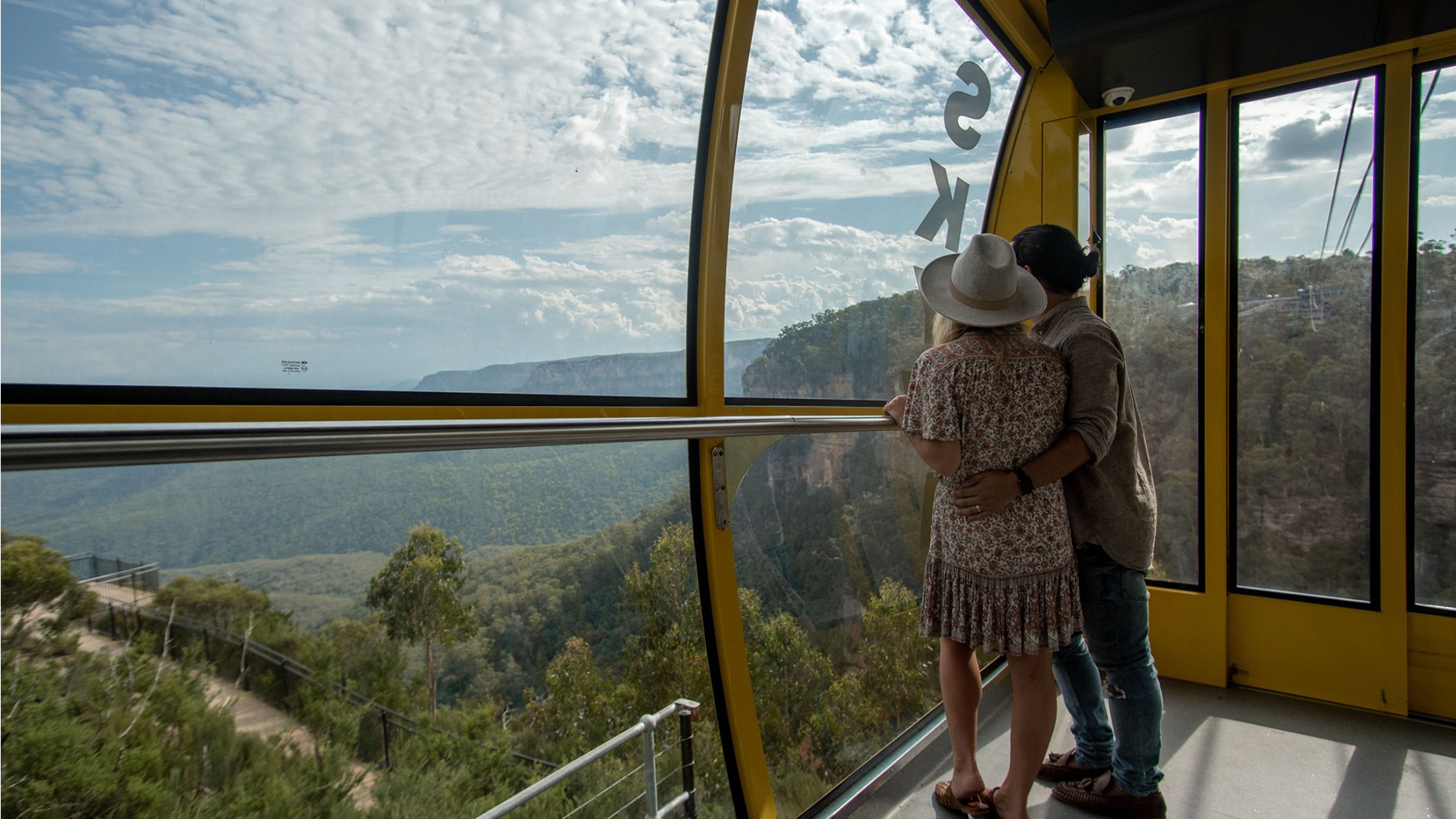 Leave the bustle of the city behind and take a one-hour wallet friendly train trip out to the heritage-listed Blue Mountains. Enjoy a bushwalk, ride the steepest passenger railway in the world at Scenic World or simply soak up the view. For Instagram gold, don't leave without taking a selfie with The Three Sisters, a spectacular rock formation that changes colours throughout the day.
10. Wendy's Garden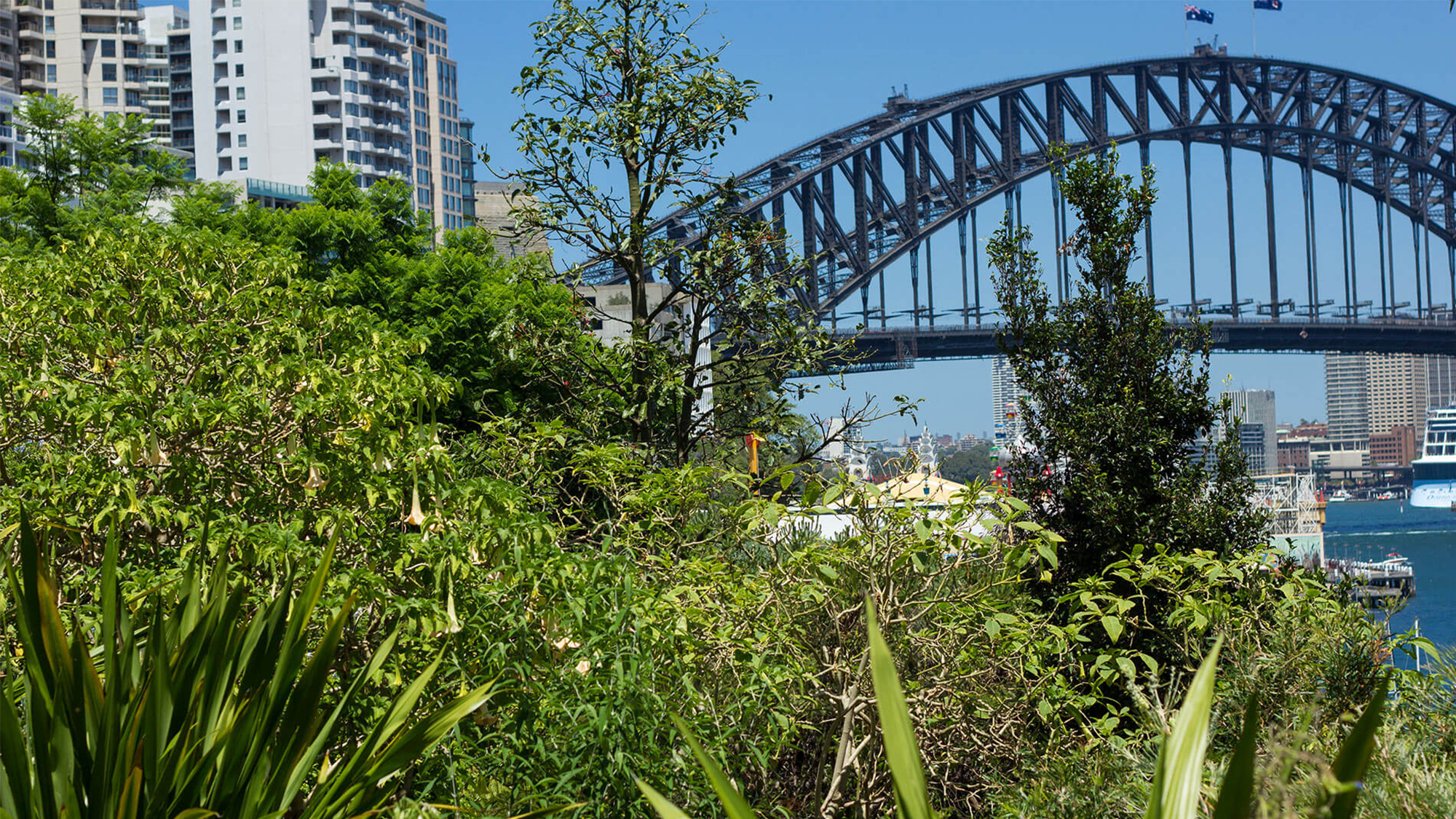 Created by Wendy Whiteley after the loss of her husband, famous artist Brett Whiteley, this free public garden is a wonderful oasis in the heart of Sydney's Lavender Bay, complete with views of the harbour. Stop by to enjoy the peace and quiet, or take some snaps amongst the lush greenery for some enchanted garden vibes on your account.
11. Observatory Hill
If you're looking for the perfect place to take Insta worthy photos of the city skyline – complete with landmarks like the Sydney Opera House and the Harbour Bridge in the distance – check out Observatory Hill, nestled right in the city centre. Visit at sunset and visit the Sydney Observatory while you're there – you'll get incredible views and a guided tour of the night sky.
12. North Sydney Olympic Pool
We know that a lot of swimming pools have made our list of Instagrammable places in Sydney, but we couldn't leave out North Sydney pool. Surrounded by colourful art deco arches, this aquamarine beauty is a great spot for photos due to its location near iconic landmarks and an affordable entry price. Get your phone out and take your pick of backgrounds: the Luna Park entrance and Ferris wheel, or the sweeping arches of the Sydney Harbour Bridge?
13. The Figure Eight pools, Royal National Park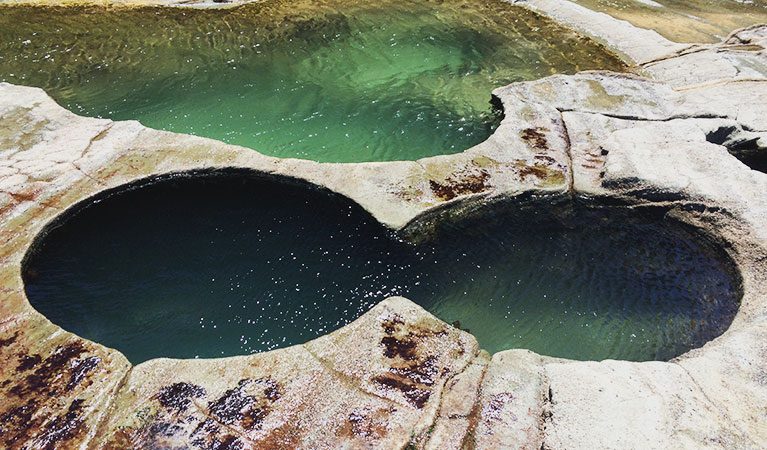 Photo credit: NSW National Parks - NSW Government
If you don't mind an hour's drive south of Sydney, the Insta worthy Figure Eight pools at the Royal National Park is a beautiful spot to visit – just make sure you check the weather warnings before heading out on the rock shelf for that perfect shot. Got some time to spare? Take a budget-friendly picnic, enjoy some bush walking or go whale-watching.
14. Food glorious food at Sydney's markets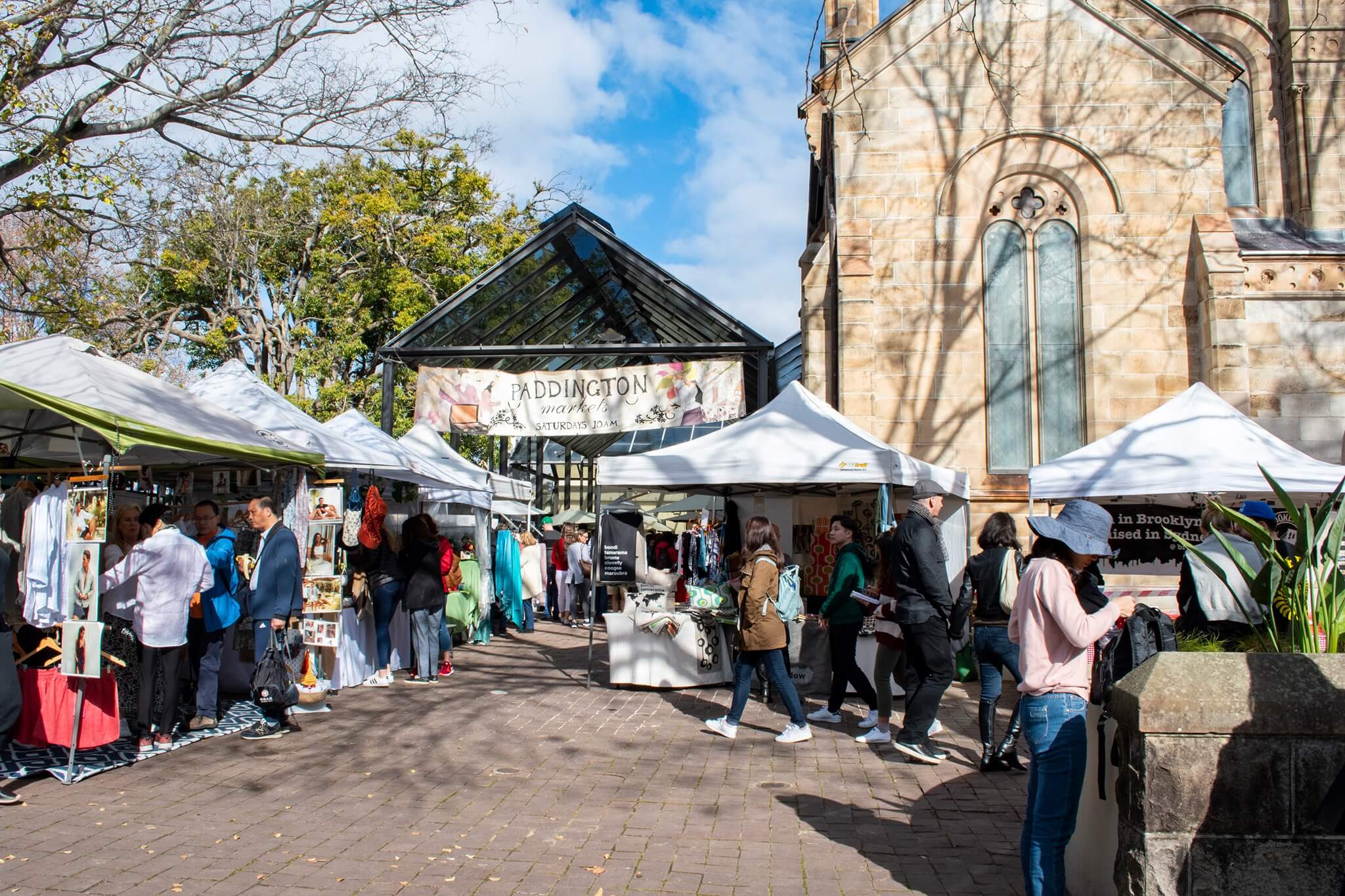 Experience Sydney at its liveliest by visiting the markets! Foodgram lovers can head to the Rocks or Chinatown's hawker markets on Friday nights for cheap eats, while for some style spotting, you can't go past Paddington Markets in the fashionable east of Sydney. In more of a bohemian mood? Try Glebe markets with its live music, street eats and chilled vibes.
15. Forgotten Songs at Angel Place
Located in the heart of Sydney's CBD in a laneway that connects Pitt Street with George St, this art installation of 50 birdcages is a fave with the Instagram crowd. While you're snapping away, don't forget to listen to the sounds of the birds that the artwork symbolises. They no longer live in the city due to urbanisation, and the artwork is a legacy to them.
16. Bare Island, Botany Bay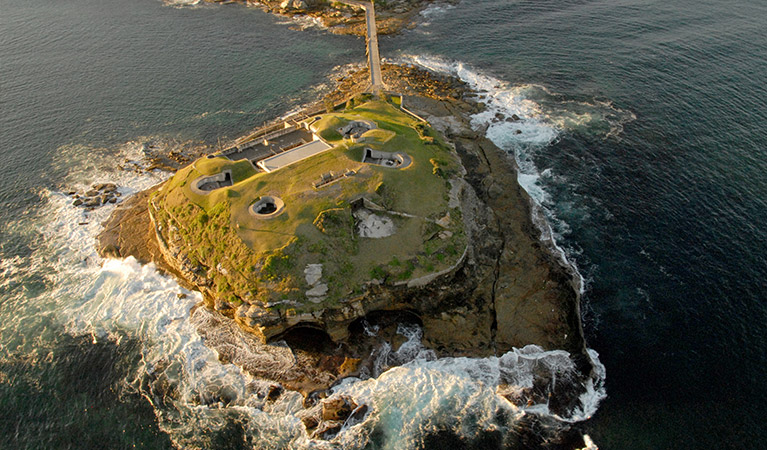 Photo credit: NSW National Parks - NSW Government
It may be one of the lesser-known Instagrammable places in Sydney, but it's certainly one of the most fascinating. Cross the 140-year-old bridge from Botany Bay and you'll be greeted with a heritage-listed fort that has been standing for over 130 years. The island is now a popular site for weddings and functions, and if you see its incredible views, you'll understand why.
17. The Royal Botanic Garden Sydney
A stunning garden conveniently located in the heart of the city, which is completely free to visit – what more could you want? Sydney's botanical gardens is a great place to take some truly Insta worthy photos as you get the best of both worlds: beautiful flowers and lush greenery paired with expansive views of the harbour and the city skyline.
18. St Mary's Cathedral
From the modern to the classic: another great spot for taking photos is the magisterial St Mary's Cathedral in the heart of Sydney. Be entranced by the building's gothic architecture, intricate stain glass windows and soaring spirals. Just note that the Cathedral allows photos to be respectfully taken inside, but not during Mass services.
19. Grounds of Alexandria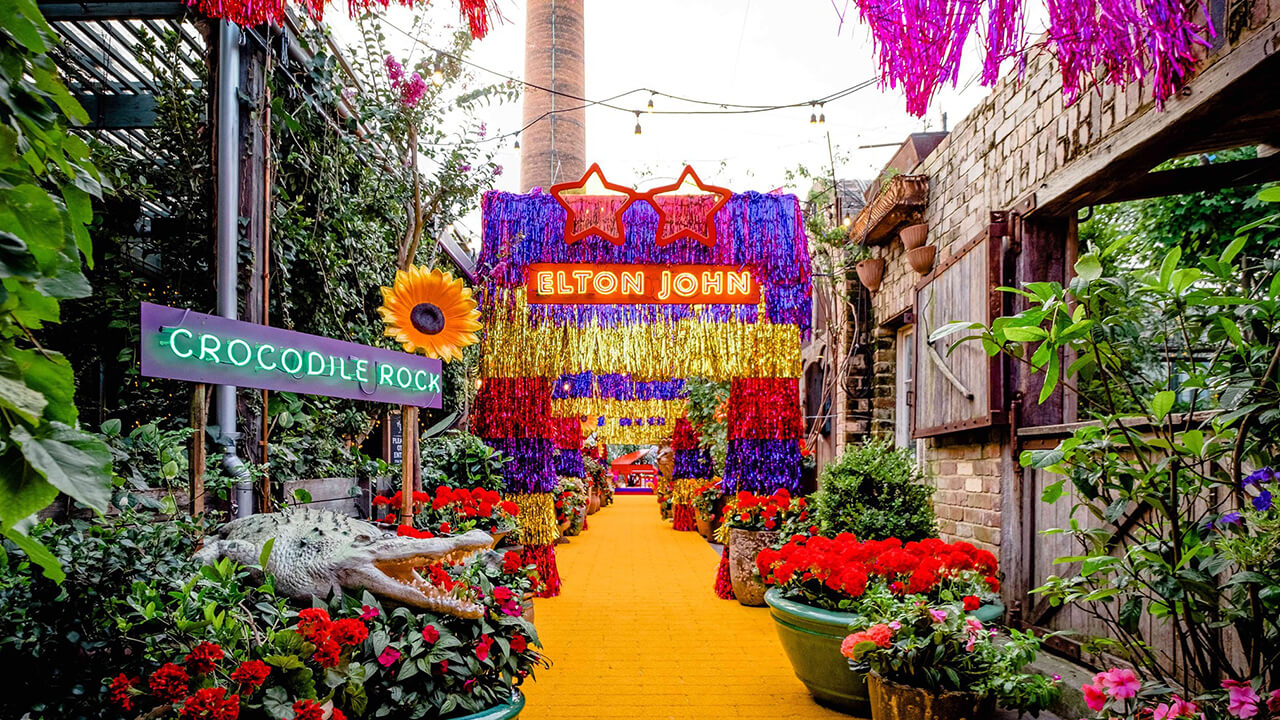 Photo credit: Grounds of Alexandria
If you're after one of the most Instagrammable places in Sydney, then head on over to The Grounds of Alexandria, pronto. A café, coffee roastery, urban farm and marketplace rolled into one, the Grounds has plenty of inspo for the keen instagrammer, from beautiful archways to festive displays, gorgeously plated dishes and fairy lights galore.
20. Watsons Bay
Catch a low-priced ferry from Circular Quay to Watsons Bay and you'll find yourself in one of the most picturesque spots in Sydney's Eastern suburbs. In between snapping photos of the view, grab some fish and chips, walk along the South Head lookout to Hornby Lighthouse, or live like the well-heeled locals and soak up the million-dollar views of the harbour.
21. Wedding Cake Rock, Royal National Park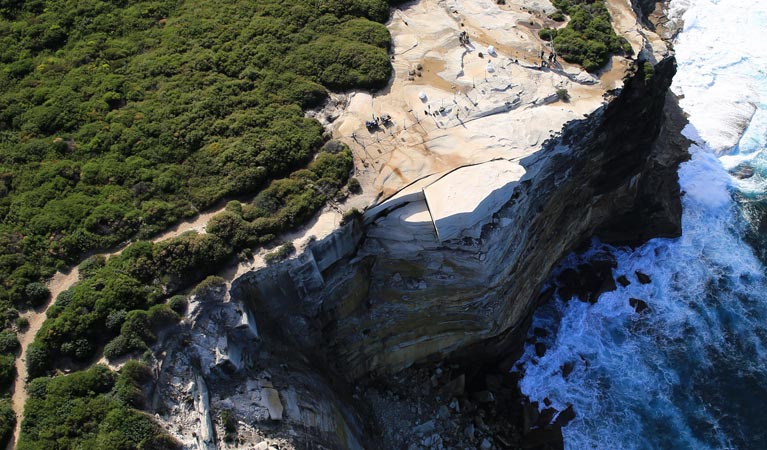 Photo credit: NSW National Parks - NSW Government
Search 'Wedding Cake rock' on Instagram and you'll see why this popular tourist spot at the Royal National Park became an Internet sensation. Although the fragile cliff face has been fenced off for safety reasons, there's still plenty to enjoy at this scenic lookout at a safe distance, from the spectacular rock formations to the sparkling sea beyond.
22. Cremorne Point
Craving more views of the harbour and the Sydney city skyline? The harbour walk at Cremorne Point may be right up your alley. This 2km path takes you through harbourside views, federation-style homes and native bushland. If you have time, the great value Maccallum pool on the western side of Cremorne Point is also well worth a visit. Its waterside timber decks overlooking the city are definitely Insta worthy!
23. Queen Victoria Building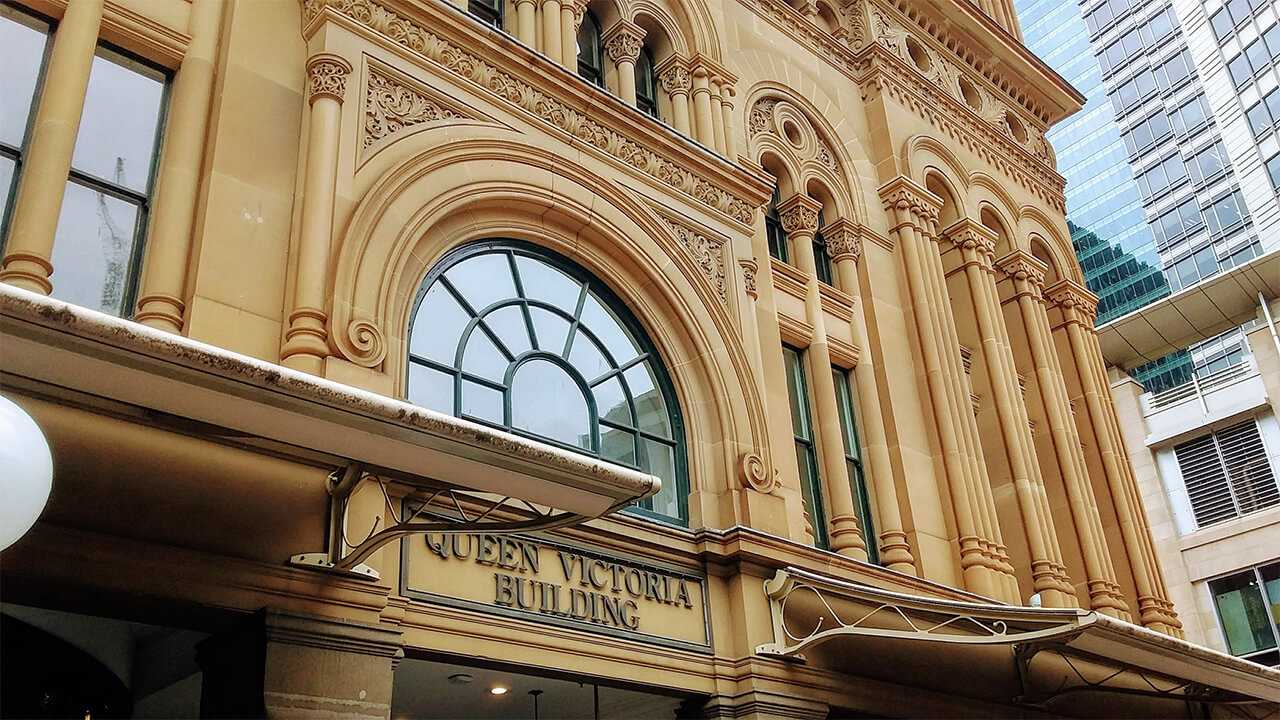 The QVB is a Sydney shopping institution, which may make you wonder why a mall is one of the most Instagrammable places in Sydney. Quite simply, it's the elaborate Romanesque architecture that makes this historic building such a special spot. Hot tip: head right to the top so you can fully appreciate the building's sweeping arches and the Great Australian Clock hanging in the centre.
24. Mrs Macquarie's Chair
This stone seat was hand-carved out of rock by convicts in 1810 for Elizabeth Macquarie, the wife of the Governor of New South Wales. One look at the view and you can see why – the Insta worthy location is a great spot for taking post-card quality pictures, thanks to the absolutely stunning vista of the Harbour Bridge, the Opera House and the Sydney city skyline. For the ultimate backpacker lunch with mates, take a cheap picnic down to the iconic tourist spot.
25. Luna Park, North Sydney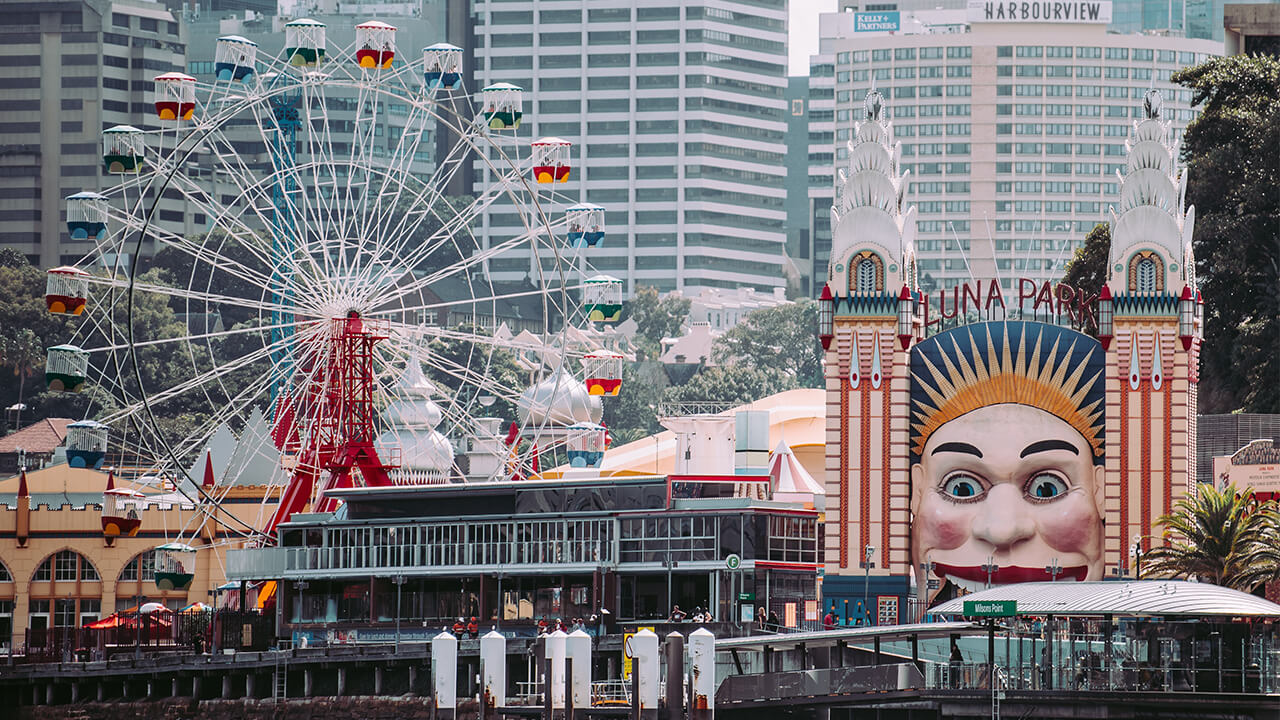 Move over Coney Island – Sydney's Luna Park is sure to entertain with plenty of attractions and photos ops, thanks to the park's prime harbourside location and Art Deco style architecture. Take a selfie in front of the park's famous entryway, then ride the park's 40m high Ferris wheel in full view of the Sydney Opera House and Harbour Bridge.
26. The Exchange, Darling Square
Are you an architecture-loving Instagrammer? One spot you should visit in Sydney is the Exchange building at Darling Square. Designed by a world-renowned Japanese architecture firm, the light-filled spiral building, like unfurling ribbons in motion, is quite a sight to behold. There's also plenty to eat and drink in this urban neighbourhood so prepare for some Insta worthy food shots too.
27. Speedos Café, Bondi Beach
Here's another one for the foodies. If you can't get enough of Insta worthy dishes, head on over to Speedos Café at Bondi Beach, which was named 2019's most Instagrammable café in the world (yes, you read that right) by travel magazine Big Seven Travel. It makes sense really: gorgeous food and an incredible view of the ocean is a match made in heaven.
28. Museum of Contemporary Art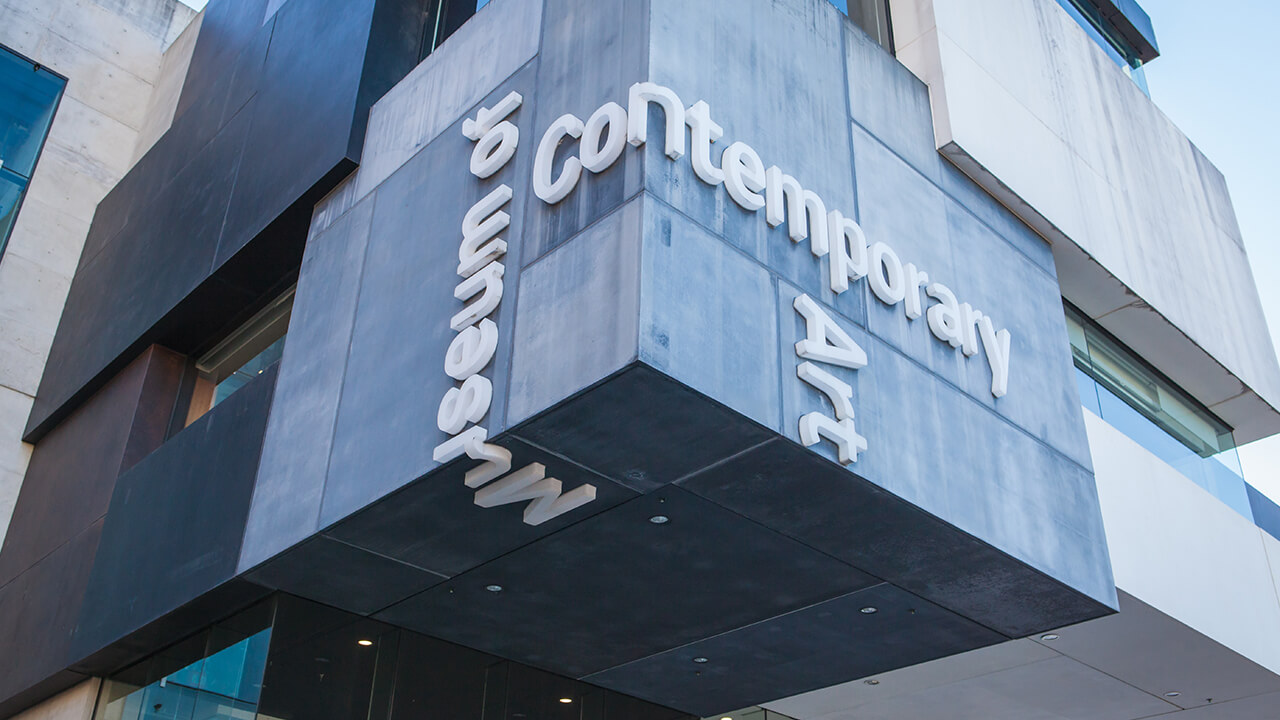 Located right on the edge of Sydney harbour near Circular Quay, the Museum of Contemporary Art (MCA) is a fantastic place to absorb a wide range of exciting art from around the world, including over 4,000 pieces from Australian artists in the museum's permanent collection. Plenty of exhibits are free including daily guided tours, perfect for backpacker budgets. From dramatic installations to unique sculptures and intimate photographs, you won't know what to snap first!
29. The State Library of NSW
If you think a library is an odd entry on a list of Instagrammable places in Sydney, then just take a look through all the stunning book-themed photos on Insta. The State Library of NSW is a beautiful building to photograph with its grand ceilings, light-filled chambers and floor-to-ceiling bookshelves. There's also plenty to explore with free exhibitions and a dynamic public events program, to help your Sydney savings go further.
BridgeClimb is registered with the NSW Government as a COVIDSAFE business
For more information on social distancing practices by featured partners, we advise to enquire or visit their websites directly.
BridgeClimb is a safe place to visit, work, and operates with social distancing practices in place.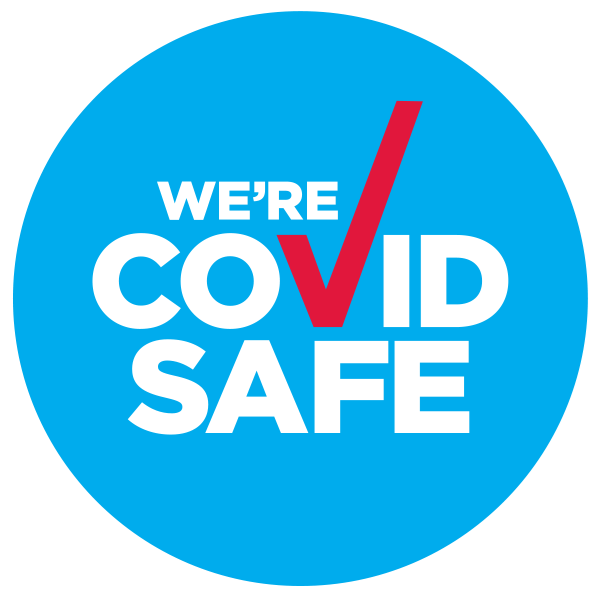 We're pleased to let you know we are registered with the NSW Government as a COVIDSAFE business. From 27 June 2020, we are operating with socially distant small Climb groups. We have increased cleaning schedules across the entirety of BridgeClimb with ongoing sanitisation completed within the Climb Base, and throughout our customer's pre and post-climb journey. If you are feeling unwell before a climb, please inform the BridgeClimb Contact Centre in advance to discuss a reschedule.