Things to do in The Rocks with Park Hyatt
Q&A with Park Hyatt's Chief Concierge Jonathan Fambart
There is nobody better to ask about Sydney than those who live, breathe and work in it - the concierge team members at some of the city's best known hotels, one of our favourites being our nearby neighbour, Park Hyatt.
From coastal walks to bustling food and craft markets, vibrant nightlife and quaint cafes and historic pubs, there is so much to explore in Sydney so we've asked Chief Concierge, Jonathan Fambart, for his recommendations for what to do in the world's greatest city.
What is your take on the must-do experience in Sydney?
Sydney is one of the world's greatest cities and can be enjoyed via numerous avenues including air, land and sea. The role of the concierge is to maximise a guest's stay and ensure a special experience. For me personally a typical recommended itinerary would incorporate a little bit of everything and would have to involve activities that really ensure an unforgettable time.
What is your favourite thing about The Rocks and why should people visit when in Sydney?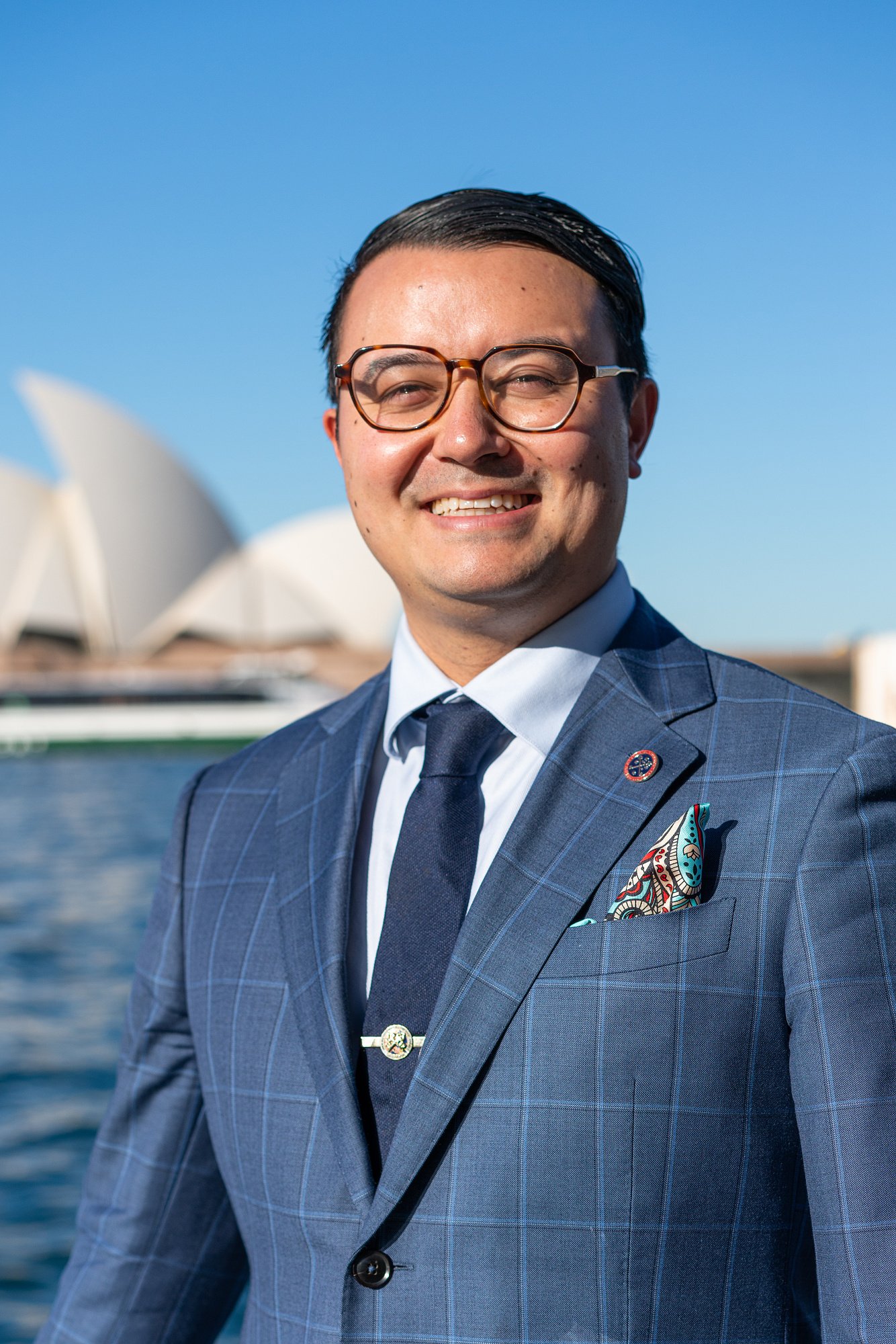 The Rocks are one of the most historic areas of Australia. It offers so many tales, history and is one of the most visited locations in the country. The area has a myriad of exciting things to see from historic museums to world-class restaurant dining and the world's most iconic hotel, Park Hyatt Sydney.
I personally love the food experiences you can find in the area and they include and are not limited to the microbreweries and pubs such as Lord Nelson and Tap Rooms. My other favourite pub is the Glenmore Hotel and its famous rooftop. You will also find one of Sydney's great whisky bars The Doss House.
For a perspective of old Sydney, do not miss Cadman's Cottage, one of Sydney's oldest buildings, The Rocks Discovery Museum, Susannah Place Museum and for a unique stargazing experience try the Sydney Observatory. Equally as exciting is to check out any exhibitions as well as the permanent fixtures at the Museum of Contemporary Art.
Don't forget to support all the local Australian retailers and incredible culinary talents of the many restaurants in the area. Some of my favourite shops in The Rocks include Cosmopolitan Jewellers (they create some of the most unique Australian jewellery, incorporating stunning iconic opals, south sea pearls and diamonds). Many people do not know how famous we are for our jewels and our guests absolutely love spending some time at the shop.
In terms of my favourite spots for a bite to eat, do not miss the Fine Food Store, a stunning cafe with artisan house-roasted coffee. Enjoy modern Japanese at Sake restaurant or the iconic seafood eatery Fish at the Rocks is also well worth visiting. Sunset drinks at rooftop Palisade - Henry Deane pub (just behind Lord Nelson) are also not to be missed.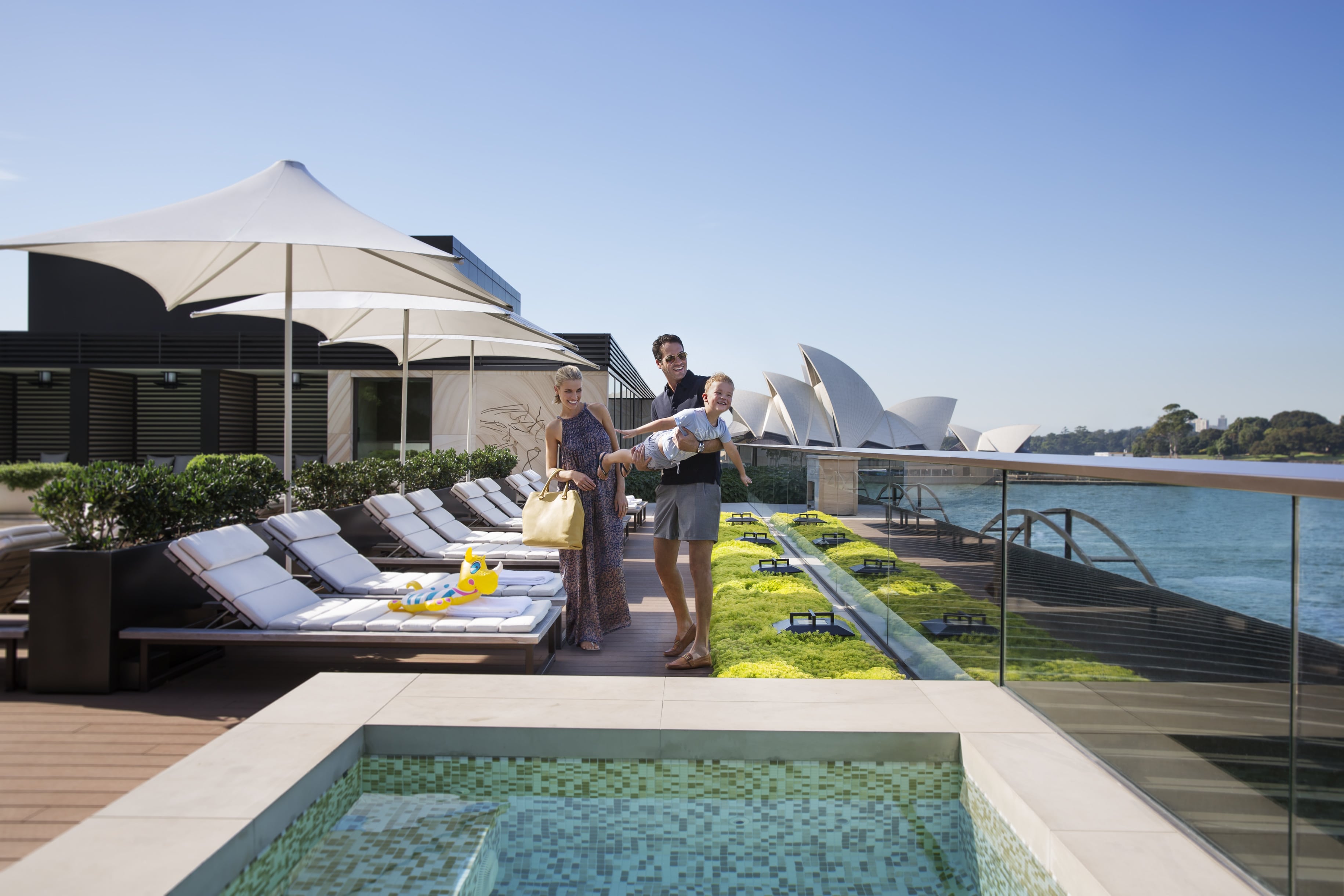 Image: Park Hyatt's rooftop swimming pool with sweeping views of Sydney Harbour
What would be your perfect Sydney Saturday?
Enjoy breakfast at Park Hyatt Sydney's world-class breakfast experience with direct views of the Sydney Opera House.

After breakfast, I would recommend a small private cruise such as Sydney Harbour Boat Tour's Spectre, a wonderful 37ft Axopar which docks 'Venetian' style at our Park Hyatt Sydney boardwalk and whisks you away for a harbour tour visiting all the bays, precincts and stopping at the exclusive Store Beach which is only accessible by boat for a swim.

Requesting the cruise to drop me at the iconic Watson's Bay and have a spot of fish and chips for lunch at the iconic Doyle's seafood restaurant.

After filling up at lunch, head up to many of the beautiful waterfront walks including The Gap (stunning views out to the open ocean and even spot a whale during their migration). Or enjoy a beautiful walk to the South Head lighthouse passing via Camp Cove - one of my favourite swimming spots around Sydney.

In the early afternoon enjoy a short drive to the iconic Bondi Beach where a surf lesson is one of the more popular recommended activities or enjoy relaxing on the beach. There are several iconic watering holes but a sunset drink at Icebergs Terrace or Bar is well worth the visit.

Work off the cocktails and experience one of the world's great iconic coastal walks 'The Bondi to Bronte walk'. Allow for 45 minutes and if you are feeling a little more adventurous walk all the way to Coogee which will take approximately 1.5 to 2 hours and reward yourself with a light meal at dusk at the iconic Coogee Pavilion.

What would be your perfect Sydney Sunday?
Embarking on day two starts similarly with breakfast at the hotel and taking the concierge recommendation of passing through the iconic Rocks markets, it's one of the most famous markets around the country for local gifts, crafts, interesting art and street food.

Enjoy an iconic ferry to Taronga Zoo to see the incredible work that is achieved by the conservation team. The 12-minute ferry trip and a gondola ride to the top of the zoo is such a fun experience for all. The guided Wild Australia tour which runs twice daily in groups of 8 provides an in-depth educational experience for locals and visitors and another favourite experience is the treetop high ropes course.

Once you've enjoyed one of most beautiful zoos in the world, return to Circular Quay with a confirmed booking at Quay, Peter Gilmore's incredible fine dining establishments in Circular Quay with equally sweeping views of Sydney Harbour with a delicious degustation showcasing the talents of one of the world's best chefs. It's worth noting bookings are essential and can be difficult to acquire.

Following this world-class lunch it's time to burn off the incredible meal with a Twilight BridgeClimb experience for the most incredible 360-degree views of Sydney Harbour and its surrounds as the sun sets.

Completing this perfect Sydney getaway I usually recommend a private water taxi to the Sydney Opera House for a performance at the Sydney Opera House which includes many different genres, from Cabaret, Theatre, Comedy, Dance, Opera, Discussions and much more.

Enjoy a pre or post-performance dinner at the Sydney Opera House to top off this special weekend.
What is something you recommend to visitors that they can't miss out at The Park Hyatt?
At Park Hyatt Sydney, you'll come across the perfect blend of luxury and an endearing Aussie approach service. Visitors to the hotel will be guaranteed picture-perfect views of Sydney Harbour and the Opera House; whether from the restaurant, Living Room and Bar or guest room. The hotel is also a showcase of Australian experiences – from the produce and ingredients our chef's use to the Australian winemakers and artisans we support, and the gallery of Australian art found around the hotel, to our guest's experiences and in-room amenities for all ages.

Staycations are popular at the moment while our city slowly comes to life once again, and there are only a few hotels in Sydney with private balconies in most of their rooms. I couldn't think of anywhere better to spend a few nights away in our own backyard but than at our harbourside hotel. After all, I don't know many places that offer a 24-hour butler service available to all guestrooms. Everyone is treated like a VIP at Park Hyatt Sydney.