Valentine's Day 2019: A surprise proposal, 24-karat gold-dipped roses and the perfect sunrise
On 14th February 2019, the Sydney Harbour Bridge was the perfect platform for five lucky couples to profess their love 134 metres in the air. Couple climbers were treated to unrivalled 360-degree views of Sydney and received an incredible 24-karat gold-dipped Eternity Rose for the ultimate photo opportunity atop of the world's most celebrated bridge.
Withthe city still in darkness, the ten Climbers ascended the famous arches, guidedby a Climb Leader who entertained the group with historical stories and secretsof the Sydney Harbour Bridge. When they reached the top, hearts were a-flutter withSydney casting a beautiful orange glow across the harbour.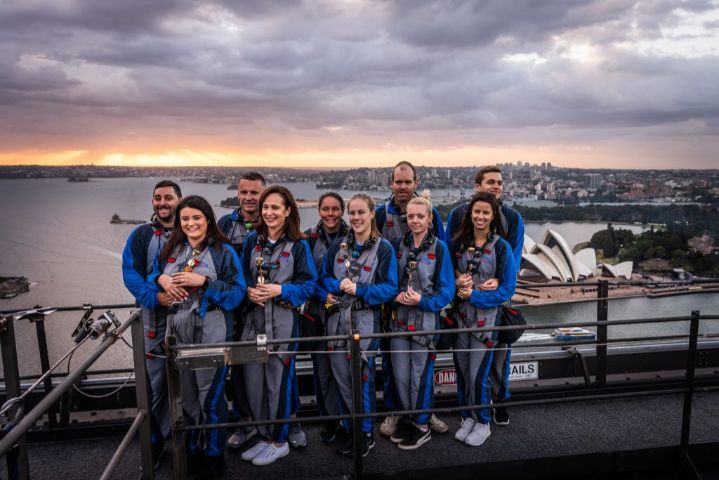 OneClimber, Justin took his love to the greatest of heights by getting down on oneknee and proposing to his partner, Sarah. Set on a stage like no other, Justinpopped the question and after an enthusiastic "YES" from Sarah, put a diamond ring on her finger.
Valentine's Day Climbers were selected based on entries submitted via BridgeClimb's website on why they should win this romantic experience of a lifetime.
BridgeClimb offers Dawn Climbs on the first Saturday of each month year-round, and on the first and third Saturday of each month during summer. A BridgeClimb is the perfect way to celebrate special occasions with your loved ones, from engagements to anniversaries, and even weddings.