The Village People Sing YMCA On A Stage Like No Other
Young man, there's a place you can go … the top of the Sydney Harbour Bridge!
That's right. The glittering disco ball that adorns the summit during the 2015 Mardi Gras Festival was sparkling with disco beats as The Village People took to a stage like no other for a very special performance.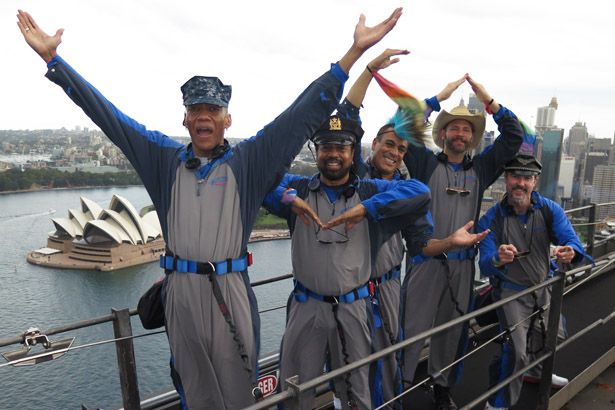 Starting in our Climb Base, the famous combo prepped for their Climb by throwing on the blue and grey BridgeClimb onesie and attaching their rainbow flag handkerchief to their wrists. Step by step, The Village People got to experience Sydney from the arches of the city's famous icon as they ascended on a beautiful Sydney afternoon.

As the group approached the summit, we fired up the speakers and prepped the microphones for a YMCA like none of us have ever seen before.


The Mardi Gras Disco Climb is grooving on the Sydney Harbour Bridge until the 9 March.