The world's first Haka on the summit of the Sydney Harbour Bridge
Haka breaks silence around men's mental health one powerful step at a time
The world first Haka took over the famous steel arches of the Sydney Harbour Bridge to help break the silence around men's mental health.

Sydney's beautiful blue skies and sun kissed iconic structure posed a stunning backdrop to perform Ngati Toa Rangatira, Ka Mate, a celebration of life over death.

Fathers, sons, brothers and a sister, all with Maori heritage, chanted in unison with precision, intensity and passion, calling out the words passed down to them by generations.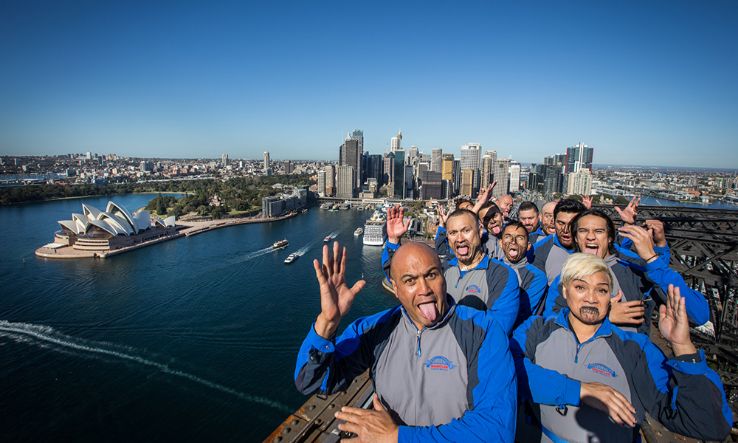 The Bridge is an iconic symbol of bringing people and cultures closer, and together with today's Haka was a perfect marriage of mighty communication, that expressed vulnerability and power in one strong movement.

Leon Ruri, lead performer and Haka for Life founder, said, "We are here to perform the Haka on a powerful symbol, the Sydney Harbour Bridge, to help raise awareness for men's mental health.
"Too many men live in silence, struggling to communicate with those around them, in a way that brings loving meaning to life. When Haka is performed, silence does not exist! It requires a man to be vulnerable in his expression of himself, but in doing this, makes him incredibly powerful in his communication to those around him".

BridgeClimb is always thrilled to host special events catering to a variety of cultures, interests and international markets.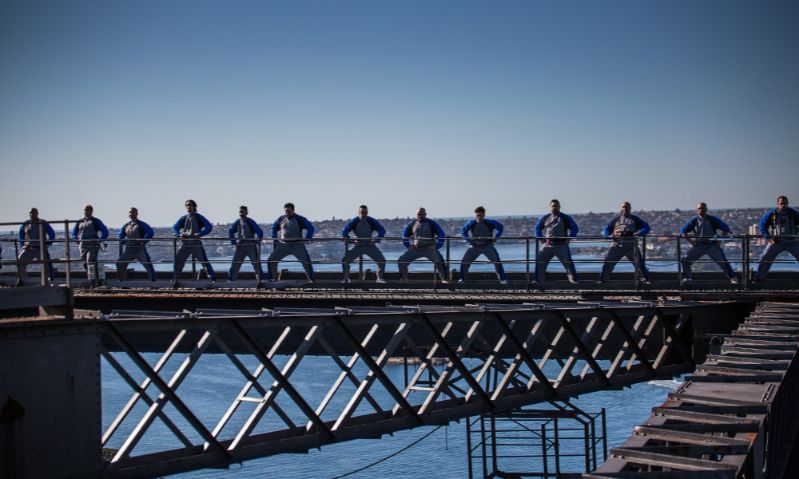 In the last few years, BridgeClimb has hosted special cultural events and limited edition Climbs for local and international festivals and celebrations including, World Yoga Day, Diwali the Hindu Festival of Light, ANZAC Day, Chinese New Year, Valentine's Day The Vivid Climb for and Vivid Sydney.

BridgeClimb offers a truly memorable experience, perfect for special occasions, family adventures, team building and corporate events. For more information, please visit www.bridgeclimb.com or call (02) 8274 7777.