Pre-climb checklist
We care about the Bridge and the safety of everyone who uses it, including pedestrians, cyclists, motorists, and you – our Climber!
Read about our Health & Safety Essentials and information to assist you with preparing for your upcoming Climb below.
1. YOUR HEALTH AND SAFETY IS IMPORTANT
If you are pregnant, 75 years of age, or older, or have any pre-existing health conditions please refer to the Health & Safety Essentials section below as you may need to provide a doctor's Certificate of Fitness note before you climb (Please note the Certificate of Fitness must have been completed within the last three months prior to your Climb date).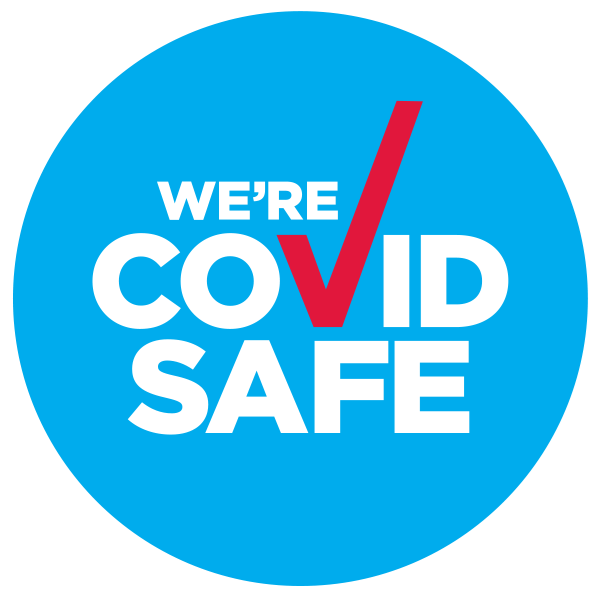 We are registered with the NSW Government as a COVIDSAFE business are operating under COVIDSAFE protocols that provide a level of hygiene and control to keep you and our team safe. You can read more about our COVIDSAFE practices here.

You must have a blood-alcohol reading below 0.05 to climb (the same as if you are driving). When you book, you will be sent an email with a link to complete a BridgeClimb Health Declaration Form before your Climb. Please be honest about your health so we can ensure your wellbeing is not at risk and bring this with you on the day. All discussions will be confidential.

2. HOW TO PREPARE FOR YOUR CLIMB
We'll equip you in all the outdoor gear you'll need for your Climb, based on the day's weather conditions and our health & safety essentials.
Ensure that you have eaten before your Climb and you're well-hydrated – the experience can last up to 3 hours. Wear comfortable, enclosed rubber-soled shoes such as running, sport or hiking shoes and don't forget your sunnies (if the sun is shining!). We also recommend wearing comfortable clothing (you may prefer to wear this under your Climb suit if the weather is on the chilly side!). We'll equip you with everything else you need for your Climb! Read more about what to wear for your Climb here.

Please arrive at least 15 minutes before your scheduled Climb time to allow enough time to check in and begin your journey.

3. STORAGE OF PERSONAL BELONGINGS AND PROHIBITED ITEMS
We provide FREE secure lockers for you to keep your personal belongings in, including phones, cameras and GoPros. Our Climb Leaders are multi-talented human beings and as well as being exceptional tour guides, they're also trained to capture photos of you during your Climb. For safety and security reasons, cameras, video technology and mobile devices are prohibited on the Climb.

If you're wearing jewellery such as a watch, bracelet, or fitness device (E.g. FitBit), these will also need to be stored in your locker. Rings or small earrings are fine to wear. If you wear glasses or are climbing during the daytime and would like to wear your sunglasses, please bring these with you and notify our staff who will attach them to your climb suit prior to your climb.

If you have long hair that is tied up, this can be done with a soft elastic hair band only, no clips, bobby pins, or scrunchies. If in doubt, ask a member of our team on the day.

4. CLIMBING WITH CHILDREN
Children from the age of 8 to 15 (inclusive) are welcome to join their parents or guardian on the Climb of their life, provided they are 1.2 metres in height or taller. Children are the responsibility of an adult, with a maximum of three children per adult. Parents/guardians must remain with their children throughout the Climb experience, and must assist the BridgeClimb team by managing their equipment preparation and behaviour.

When considering whether this activity will be right for your child, we would like you to consider the following:
We will equip younger children in smaller Climb Suits, harness belts,

and other accessories,

based on the day's weather conditions

Children must have a general level of fitness and the ability to climb steep ladders and stairs independently
Climbing the Bridge is an all-ages experience. The stories our Climb Leaders share during the experience are appropriate for a broad age range.

5. WE climb, rain or shinE!
We'll equip you with all the outdoor gear you'll need for your Climb, based on the day's weather conditions.
In case of extreme weather conditions like electrical storms or during times of extremely high wind, Climbs may be postponed. If you have any concerns, please contact our team on 1300 90 80 57 or email [email protected].
6. MORE HEALTH & SAFETY ESSENTIALS
Anyone who is at least 8 years old and 1.2 metres in height with a sense of adventure is welcome to challenge themselves to BridgeClimb. Please read our Health & Safety Exceptions below to ensure you're able to Climb.
To participate you need to have a general level of health and fitness, and the ability to Climb stairs and ladders independently. On the day of your Climb, you will be asked to bring with you a completed BridgeClimb Health Declaration Form which you will receive via email before your Climb.
Please read our Health & Safety considerations below to ensure you're physically able to Climb:
If you're under 24 weeks pregnant, you can Climb with a Certificate of Fitness signed by your GP. Please download this form and bring this with you on the day. If you are more than 24 weeks pregnant, unfortunately you cannot Climb.
If you are 75 years of age, or older, you can Climb with a Certificate of Fitness signed by your GP. Please download this form and bring it with you on the day.
Essential medication like asthma inhalers can be taken up on the Climb by your Climb Leader. Please ensure you advise us when you check-in.
BridgeClimb asks customers to carefully consider their own health and fitness levels, and not to climb if their participation poses any risk to their health and safety, that of other Climbers, or any other users of the Sydney Harbour Bridge. The following conditions may impact a customer's ability to take part in a Climb and therefore require consideration and disclosure:
Limb absence or limb difference
Diabetes
Heart conditions (including high or low blood pressure)
Vertigo, dizziness or loss of balance
All respiratory conditions
Surgery, from which you're still recovering
Injuries or conditions impacting stair or ladder climbing ability
Epilepsy
Chronic illness
7. HEALTH & SAFETY EXCEPTIONS
We do our best to help everyone Climb, after all, we want everyone to take part in this amazing experience, however there are some things that will prevent you from participating, including:
A fit or seizure in the last six months
Broken bones
If you are more than 24 weeks pregnant
You're under 8 years of age
You're under 1.2 metres tall
If you're showing symptoms of COVID-19 please do not visit BridgeClimb, instead seek medical attention. Call your doctor, your local Emergency Department or healthdirect on 1800 022 222 and avoid contact with others. If you do arrive at BridgeClimb with flu-like symptoms, you may be refused entry to BridgeClimb – please see our terms and conditions.
COVIDSAFE VISITATION ELIGIBILITY
BridgeClimb acts in-line with the current NSW Health orders so please make sure you are eligible to visit BridgeClimb at this time. Our visitation eligibility is outlined below:
Please stay home if you are feeling unwell, are a close contact of a confirmed case, are awaiting the results of a COVID-19 test or have been requested by NSW Health to self-isolate or stay at home.
Customers are required to wear masks while inside the BridgeClimb Base during the check-in and climb preparation/return process.
ABOUT COVID SAFETY AT BRIDGECLIMB
If you have any questions, or are concerned about your ability to Climb, please check our FAQs or speak to our team for advice before booking. We care about our Climbers; so please be aware that even if you have made a booking we reserve the right to decline participation, rebook or modify your Climb to keep you safe. Health & Safety Essentials and Exceptions are subject to change at our discretion.
8. FEAR OF HEIGHTS
We have helped thousands of people challenge their fear of heights by climbing to the top of the Sydney Harbour Bridge. If you are apprehensive, our team specialise in supporting and enabling you to overcome your fears to climb to the top of Bridge. Let our team know on the day, and they'll take care of you to make sure you have the best experience.