Corporate Gifting
Gift your employees, colleagues or clients with an unforgettable experience.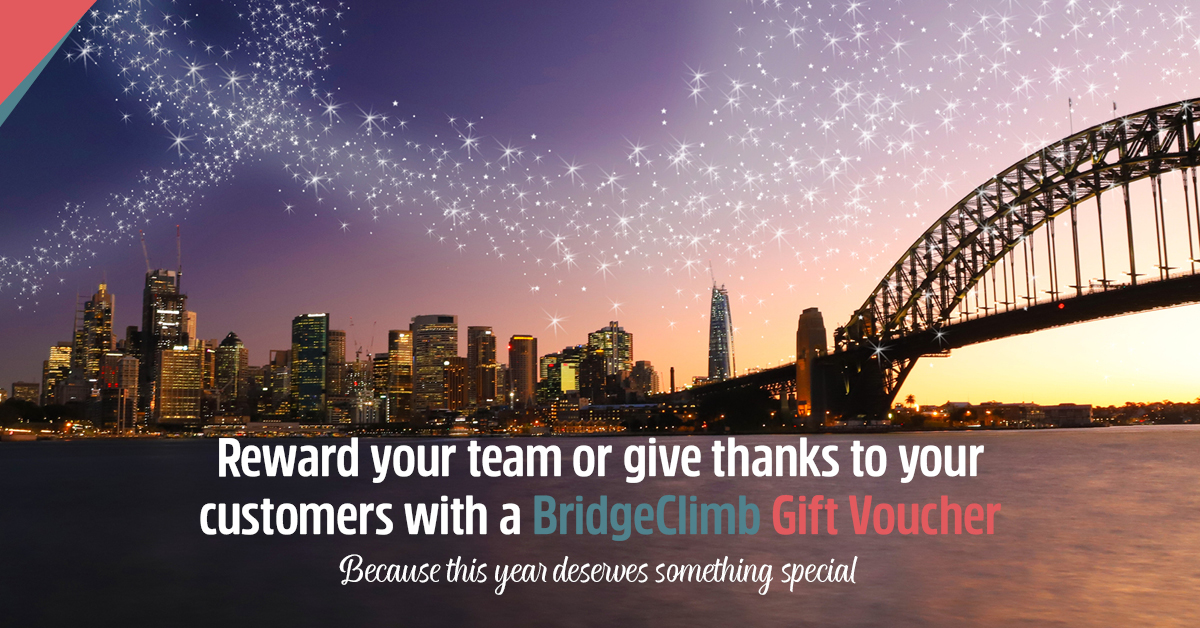 Reward your team for their hard work, or give your clients a unique thank you gift that's sure to impress.
BridgeClimb Gift vouchers are available for businesses and can be customised with your company logo and a personalised message. Plus, each Gift Voucher is valid for 3 years. An unforgettable gift for your deserving colleagues!
Choose from our range of Climb type or $ value vouchers to suit your budget - whether its soaking up 360 degree views during the Day, experiencing the magic of a Twilight climb, or witnessing the city illuminate at Night, a BridgeClimb Gift Voucher is the perfect option to really make your team feel valued.
Simply complete the form below with your company details and a member of our team will be in touch shortly to discuss your options.
Happy gifting!