BridgeClimb invites Sydneysiders to revel in The Rocks this September school holidays
Sydney, Australia - 21 September 2020: BridgeClimb has launched a set of action-packed tours designed for families, couples and small groups in mind, to get outdoors and rediscover Sydney's historic The Rocks area and the internationally renowned Sydney Harbour Bridge. Perfect for families looking to enjoy the best of Sydney in a safe setting, whilst saving up to $391 per family booking.
BridgeClimb's new great value explorer packages deliver a fun-filled family day out with guided activities taking in city's most picturesque views, combining Sydney's iconic Harbour BridgeClimb experience where kids climb for $99, with a choice of a Pop Up Picnic harbourside lunch or a delicious pub-feed at one of the city's best rooftops, then choose to explore The Rocks neighbourhood by foot on a leisurely morning Dreamtime Aboriginal tour or spend an afternoon on a Bonza Bike tour.
Climb, Dine & Dreamtime (saving up to $391 per family)
Morning Aboriginal Dreaming walking tour, lunch at The Glenmore, afternoon BridgeClimb
10:30 Begin your day with the Aboriginal Dreaming 90 minutes walking tour around The Rocks and uncover the authentic history of our traditional custodian's saltwater heritage within Sydney Harbour, their land and water use as well as their spiritual connection to the adjoining waterways and foreshores. The unique walking tour is 100% Aboriginal-owned by Experienced Aboriginal Teacher Margaret Campbell who is also a Culture holder of Dreamtime Knowledge and an Elder from Dunghutti Jerrinjha Nations. She guides groups through the fascinating Indigenous history highlights of Cadman's Cottage, Cumberland Walk, Dawes Point, Hickson's Reserve and Campbells Cove.
12:00 After discovering Sydney's cultural heart, enjoy a delicious pub 'Two hands' lunch with a complimentary soft drink at The Glenmore Hotel.
13:45 Finish your enriching day out with a BridgeClimb and join four million climbers who have ticked off this bucket-list attraction.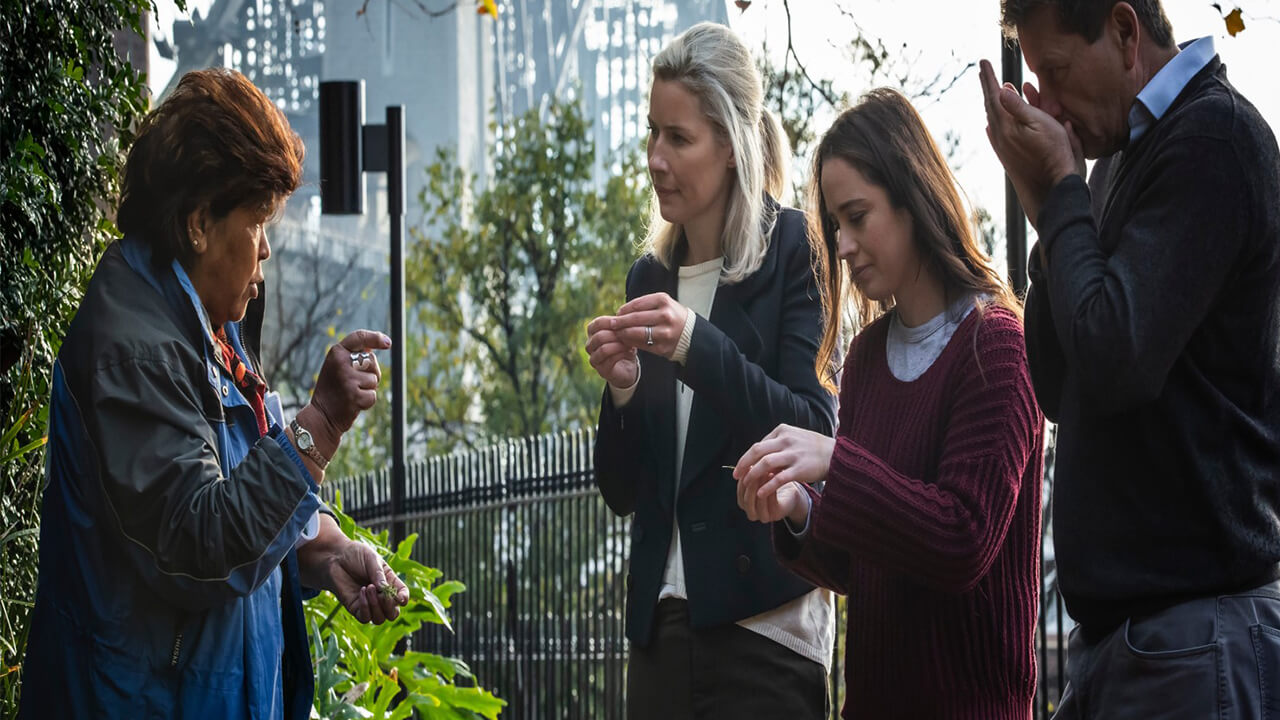 "The Rocks Explorer package is a perfect introduction to Aboriginal Culture showing a perspective of Sydney that is touching, enlightening, and very informative. We're delighted to partner on a full-day experience, connecting between modern Sydney and the Aboriginal Dreaming," Aunty Margret Campbell, Dreamtime Southern X Owner.
Prices starting from:
Standard
$329 per person for Adults | $195per person for Children | $999 per family (2Ad/2Ch)
School Holidays special
$329per person for Adults | $169per person for Children | $949per family (2Ad/2Ch)
Climb, Picnic & Bike (saving up to $438 per family)
Morning BridgeClimb, Pop Up Picnic Hamper lunch, Bonza Bike tour
9:00 Begin your day by climbing the iconic Sydney Harbour Bridge and see Sydney from a whole different perspective. Kids will be the envy of show and tell, earning official bragging rights when they return to school.
12:30 Grab your post-climb picnic hamper from the BridgeClimb base for a gourmet al-fresco lunch along the harbour foreshore. Vegetarian, vegan and gluten-free options are available by request.
14:15 Top it off with a 5-star one hour Bonza Bikes Sydney highlights guided tour, ticking off Sydney Opera House, Circular Quay, Barangaroo, Anzac Memorial, Hyde Park and Mrs Macquarie's Chair. Super comfortable bicycles and custom kids helmets will be available.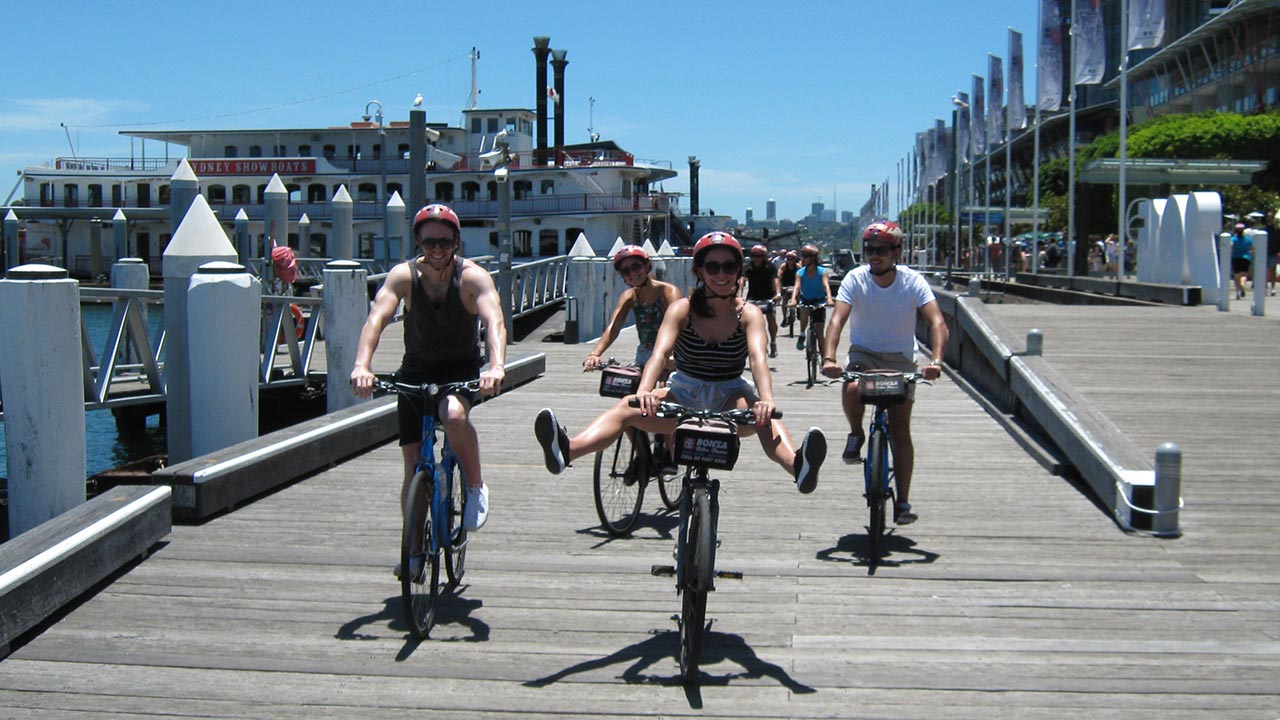 "This full-day tour allows families to discover a different side of Sydney while having fun and remaining fully engaged in the best of what The Rocks and its surrounds has to offer," Matt Rose, Bonza Bikes General Manager.
Prices starting from:
Standard
$365 pp for Adults | $215 pp for Children | $1,099 per family (2Ad/2Ch)
School Holidays special
$365 pp for Adults | $188 pp for Children | $1,045 per family (2Ad/2Ch)
BridgeClimb Pop Up Picnic
Climbers are also able to add on a Pop Up Picnic post any Day Climb experience to enjoy along The Rock's foreshore for $185 for a family of four. These luxe hampers are filled with delicious gourmet local produce highlights including poached lobster or smoked wagyu beef pastrami baguettes and chocolate-dipped strawberries with popping candy & raspberry dust. The BridgeClimb team will provide guests with a special picnic map featuring a selection of picnic spots you can walk to with some of the best views of the Sydney Harbour Bridge.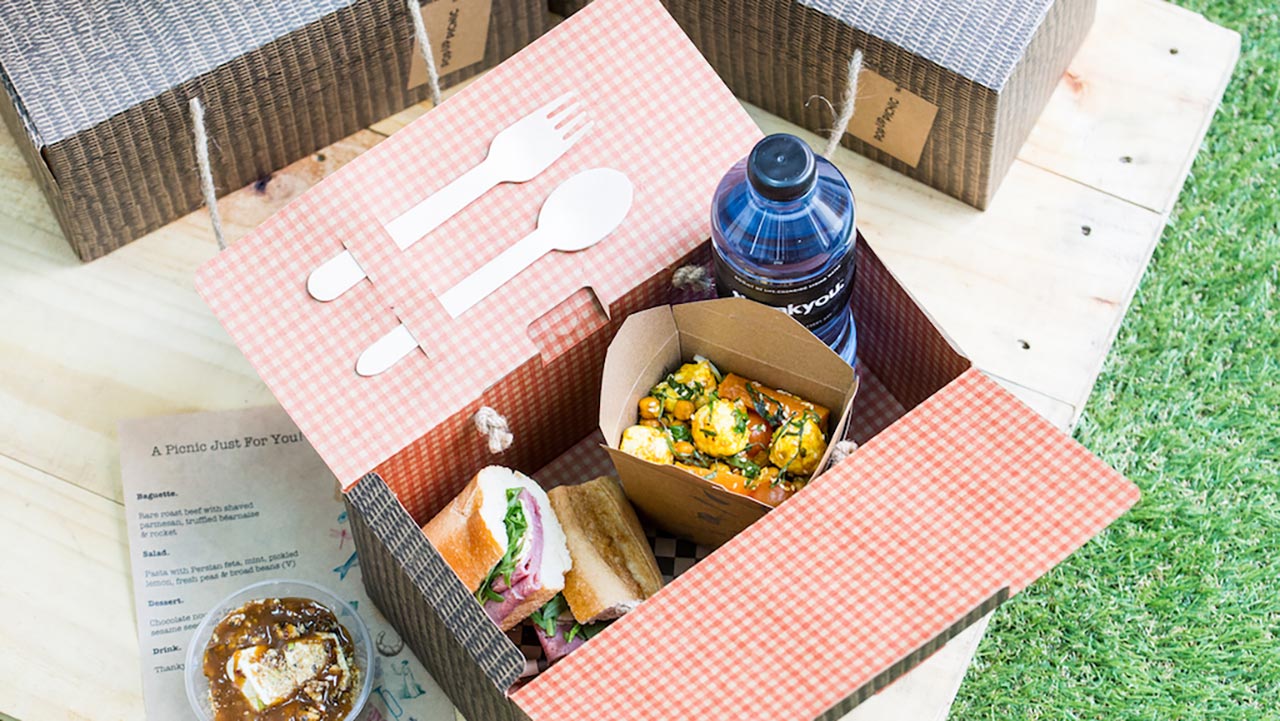 These great value packages are the perfect excuse to spend quality time with your friends and family while supporting local business and rediscovering The Rocks.
"It brings us great pleasure to come together with local tourism business friends in The Rocks to bring Sydneysiders an action-packed itinerary, where they get to soak up our city's best highlights from above exploring an international-adored icon, and have the opportunity to get lost in the city's rich harbourside heritage, feeling close to the stories of our ancestors past, present and emerging, whether that is by foot or on bike," Ali Cassim, BridgeClimb Chief Experience Officer.
The Rocks Explorer packages are suited to all adventurers over eight and now available to book Fri-Sun and daily throughout the Summer school holidays. All booking and reservation arrangements will be taken care of by a personal BridgeClimb Event Coordinator.
More information on Climb, Picnic & Bike or Climb, Dine & Dreamtime or the BridgeClimb Pop Up Picnic Hampers can be found here.
All BridgeClimb partner experiences are COVIDSAFE and committed to keeping you safe so you can enjoy your adventure, more information on COVID safe practices at BridgeClimb can be found here.
Follow us to keep up with further updates @bridgeclimb on Facebook and Instagram
BRIDGECLIMB IS NOW REGISTERED WITH THE NSW GOVERNMENT AS A COVIDSAFE BUSINESS
BridgeClimb is a safe place to visit, work, and operates with social distancing practices in place.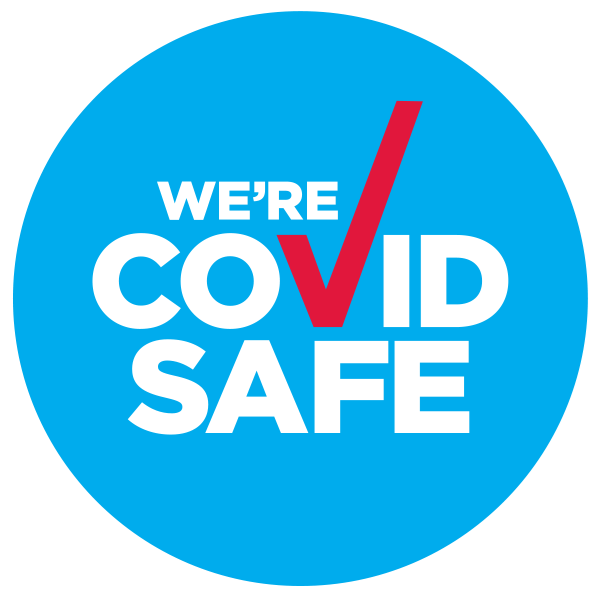 We're pleased to let you know we are registered with the NSW Government as a COVIDSAFE business. From 27 June 2020, we are operating with socially distant small Climb groups. We have increased cleaning schedules across the entirety of BridgeClimb with ongoing sanitisation completed within the Climb Base, and throughout our customer's pre and post-climb journey. If you are feeling unwell before a climb, please inform the BridgeClimb Contact Centre in advance to discuss a reschedule.