BridgeClimb launches Schoolies Suits for the 'Class of 2020'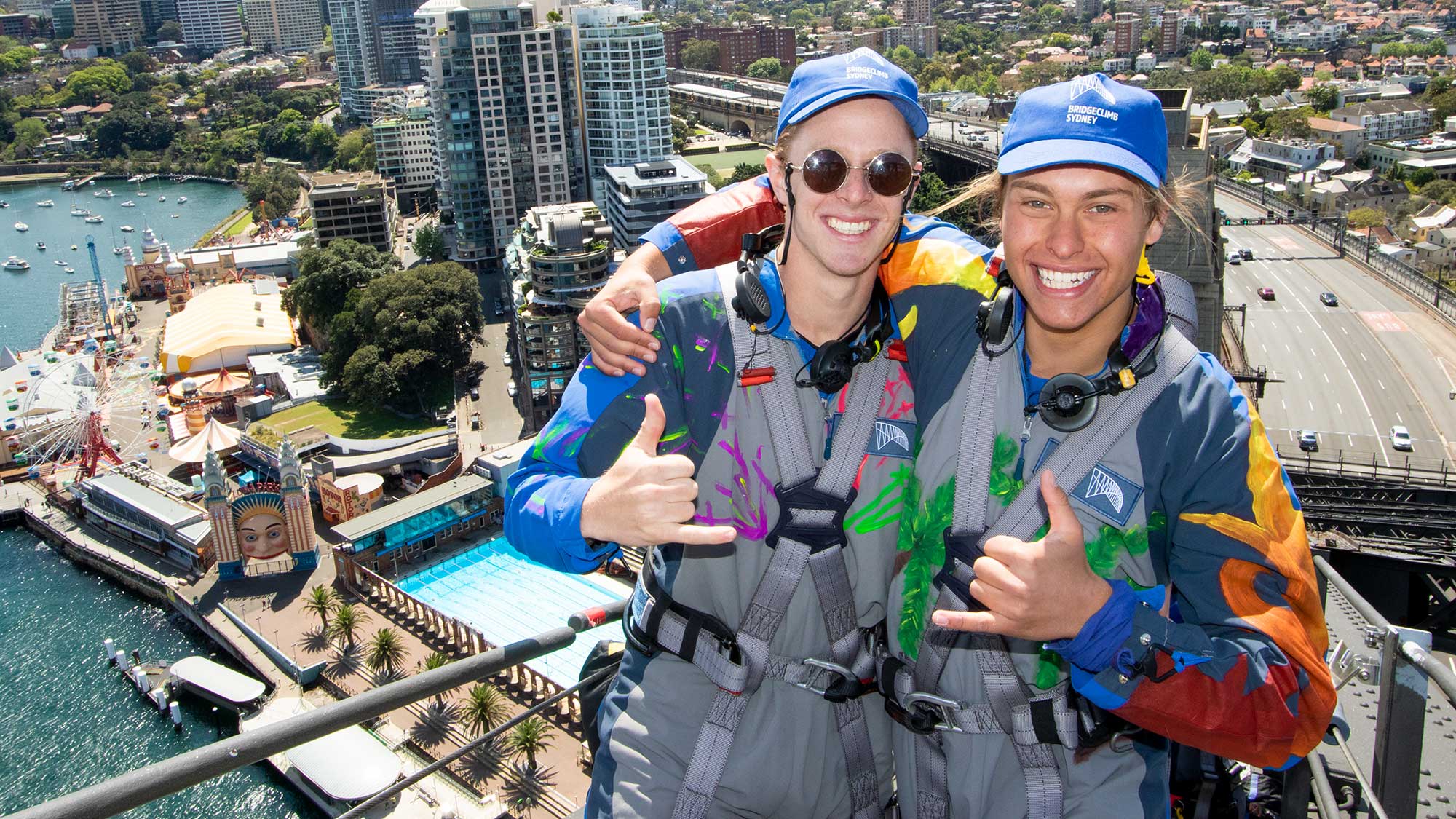 Sydney, Australia - 29 September 2020: BridgeClimb is inviting the 'Class of 2020' school leavers and graduates alike to get amongst a celebration Climb experience including being the first-ever climbers to design their own BridgeClimb suits.
Grad Climb groups of up to 14 will be given an exclusive first-time opportunity to create their own 'custom climb suit'*. The group of grads can snap up the ultimate 2020 yearbook memory from a one-of-a-kind location, the Summit of the Sydney Harbour Bridge. There are prizes to be won for the 'Best Dressed' suit and 'Best Schoolies' social moment when shared via socials using #ClassofBC2020.
BridgeClimb has also created a range of Graduation packages, that suit groups of any size, that combine a day out conquering the mighty Sydney Harbour Bridge, with a choice to continue the celebrations nearby with a pub-feed and drinks at The Glenmore's rooftop, wood-fire Australian cuisine dining at restaurant Pony Dining or simply enjoy being harbourside in a park armed with a delicious pizza from The Aussie Hotel.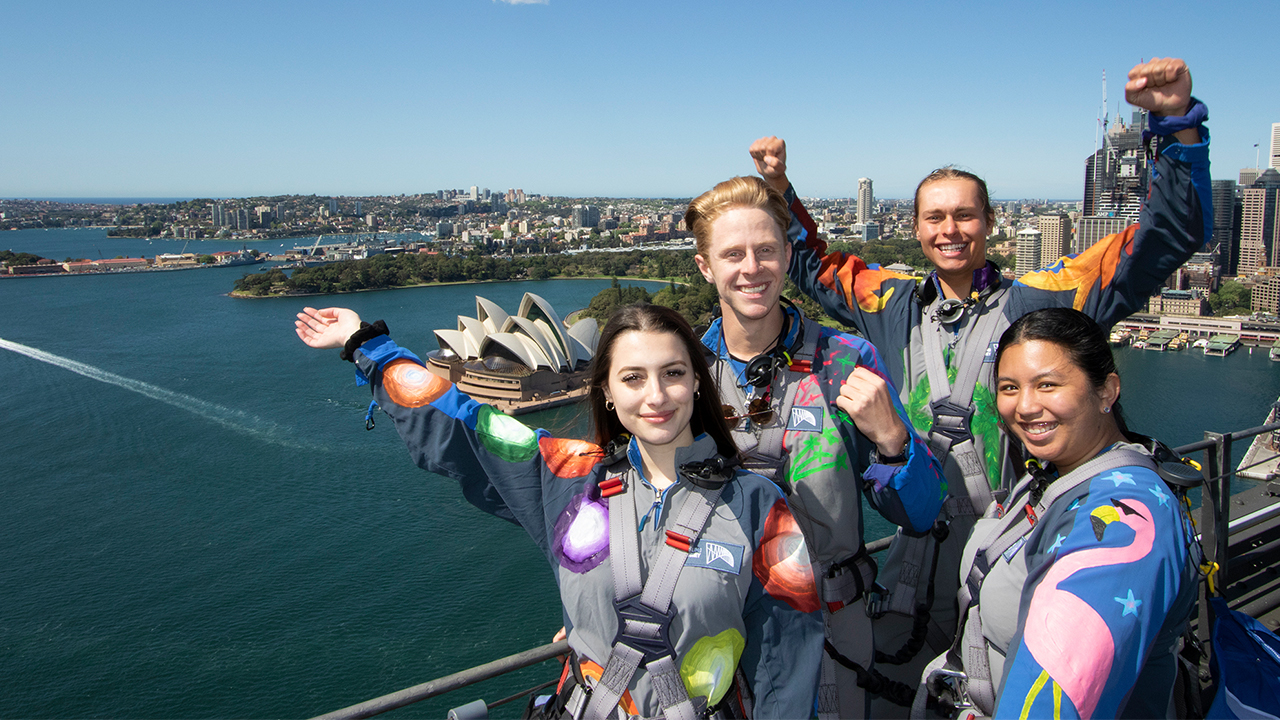 1. The Glenmore Rooftop Package -
Climb then dine with rooftop harbour views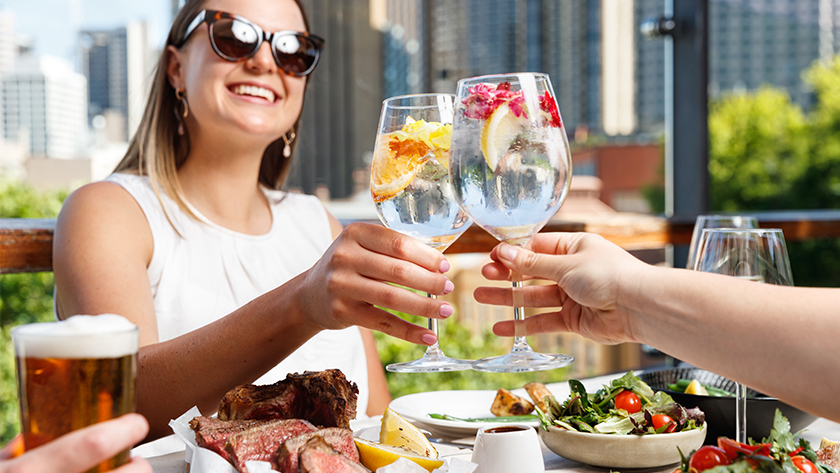 Grab your mates for an unforgettable BridgeClimb adventure on a choice of the Summit, Express or Ultimate routes followed by a pub-feed choice from the 'Two Hands' menu with a house wine or beer at The Glenmore for $25.
2. Pizza in the Park Package -
BridgeClimb followed by a gourmet pizza picnic
Follow an unforgettable BridgeClimb experience with a gourmet Pizza delivered to BridgeClimb from The Australian Hotel to enjoy in the sunshine at Dawes Point park or Observatory Hill - pizzas start at $15 and will be waiting for you after your Climb!
3. The Pony Dining Package - Top off your BridgeClimb with family-friendly fine dining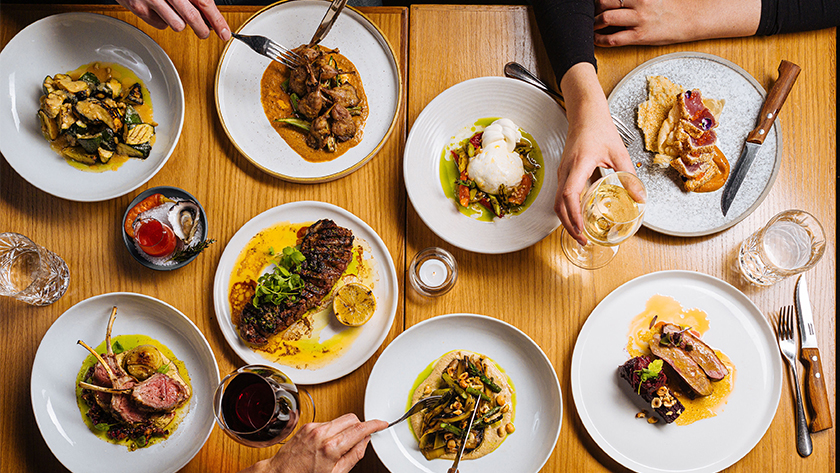 This is a great option for families wanting to celebrate their child's important milestone in style, with a BridgeClimb followed by a two-course meal nearby at Pony Dining. Widely regarded as the pioneers of the wood-fire grill in Sydney, Pony Dining offers an honest flavour-driven menu showcasing Australian produce with a two-course lunch or dinner at $50 per person. To create a truly unforgettable day, we recommend combining with a Twilight BridgeClimb.
"A BridgeClimb is a rite of passage for anyone celebrating life's most important moments, and the Graduation climb is no exception and perhaps it's needed this year more than ever. We wanted to offer an extra special way for school leavers to come together and relish the year's accomplishments in the safety of their own backyard," said BridgeClimb CEO Director David Hammon.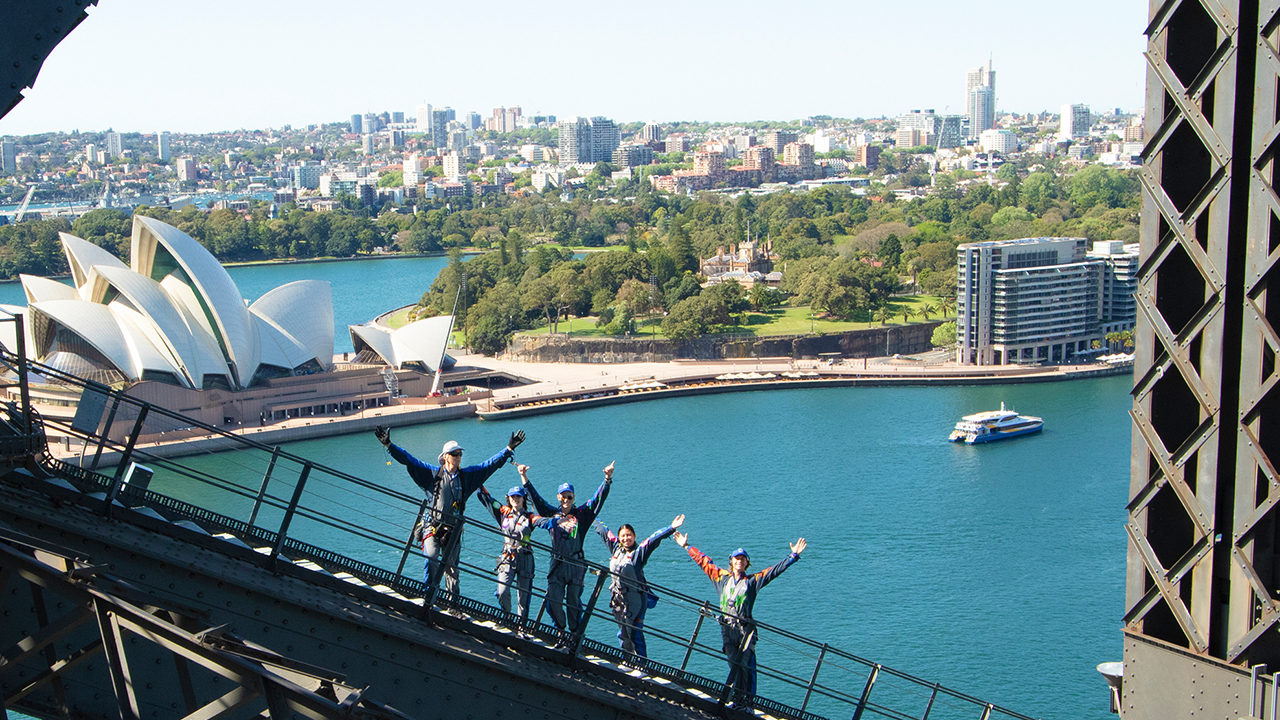 Grad Climb packages kick off from November 1st with prices starting at $198 for a custom Climb Suit BridgeClimb experience. The custom climb suit will be available on all climbs (Summit, Summit Express and Ultimate) with a minimum booking of 10 'graduates'. Post-climb celebration food and beverage packages additional cost.
A BridgeClimb cap, certificate of achievement, and a printed group photo plus 8-second video from the Summit will also be gifted to groups of 10 or more as priceless mementos. Plus graduations will be given paints, textas and more to use in an exclusive space at BridgeClimb to make their suit.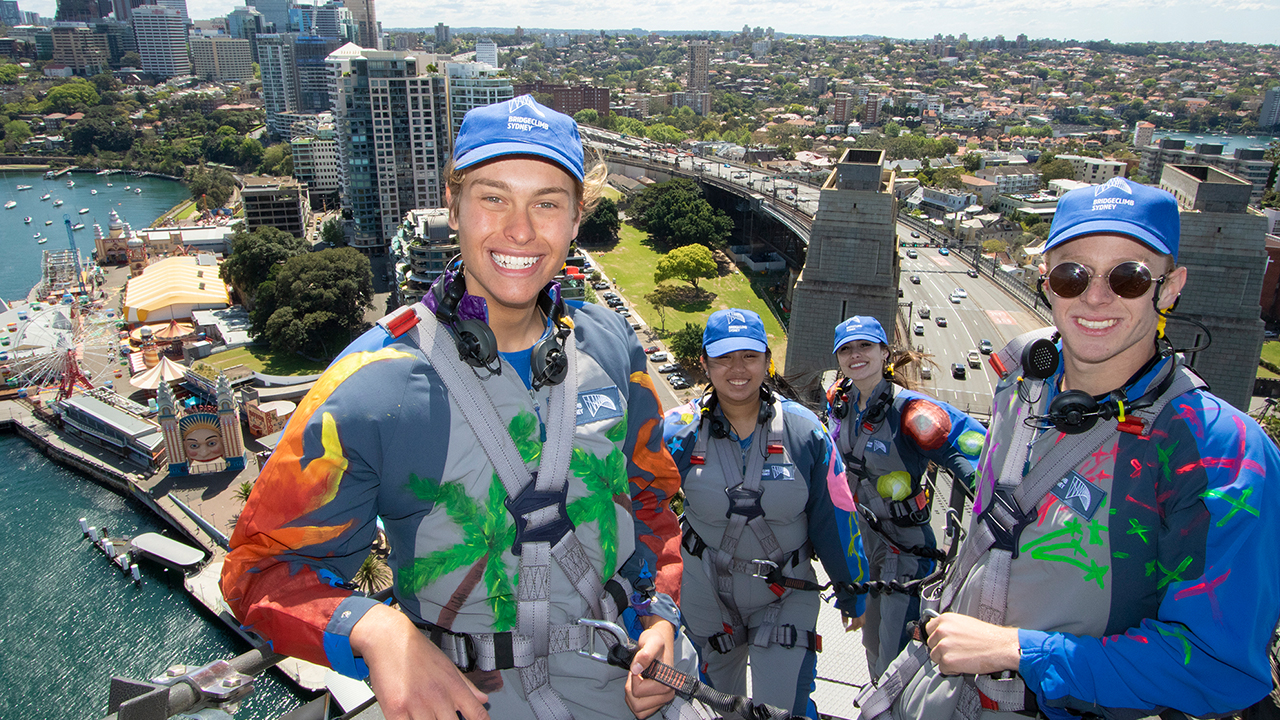 *T&Cs apply including decorating guidelines and the return of each Suit to BridgeClimb to be recycled.
Read MORE ABOUT GRADUATION PACKAGES
Follow us to keep up with further updates @bridgeclimb on Facebook and Instagram #ClassofBC2020
BRIDGECLIMB IS REGISTERED AS A COVIDSAFE BUSINESS
For more information on social distancing practices by featured partners, we advise to enquire or visit their websites directly.
BridgeClimb is a safe place to visit, work, and operates with social distancing practices in place.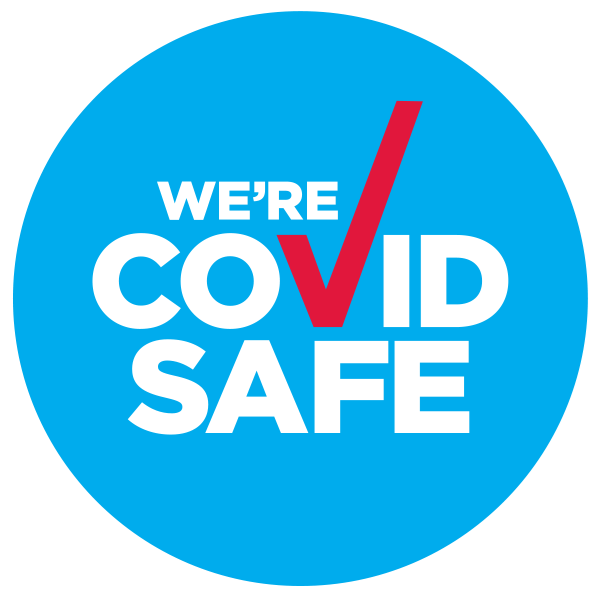 We're pleased to let you know we are registered with the NSW Government as a COVIDSAFE business. From 27 June 2020, we are operating with socially distant small Climb groups. We have increased cleaning schedules across the entirety of BridgeClimb with ongoing sanitisation completed within the Climb Base, and throughout our customer's pre and post-climb journey. If you are feeling unwell before a climb, please inform the BridgeClimb Contact Centre in advance to discuss a reschedule.