Best Things To Do In Sydney for Easter Holidays 2020
We love our holidays in Australia, especially the Easter school holidays and that sweet Easter long weekend!
Having time off does present some challenges though, mainly how to keep the whole family happy and entertained without resorting to eating your weight in chocolate eggs. To help you out, here's some fun, kid-friendly things to do in Sydney over the Easter school holidays.
1. Climb the Sydney Harbour Bridge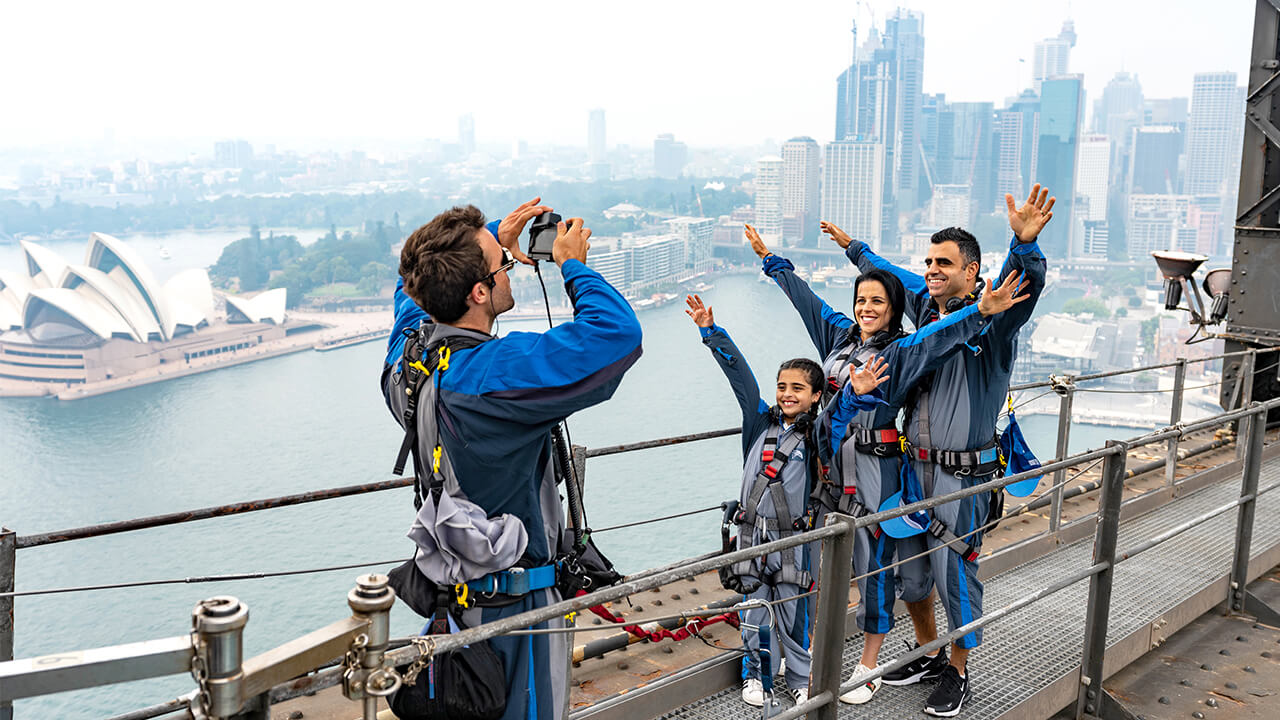 Climbing the Harbour Bridge isn't just for daring backpackers; add an exciting twist to the good old family walk by joining the many families who have enjoyed scaling the heights of this iconic landmark over the Easter 2020 school holidays.
A BridgeClimb is a great way to build memories, get exercise and spend quality time together – minus those distracting phones and screens (you're welcome parents!). All of our Climbs are very safe, and led by experienced guides who are more than happy to share interesting facts about the Sydney Harbour Bridge along the way. Book in for a family adventure over the Easter Holiday 2020 that you'll never forget!
Please note: kids must be 8 years, over 1.2m tall and accompanied by an adult to do a BridgeClimb. Find out more or plan your visit in advance.
2. Spend the day at the Rocks in Sydney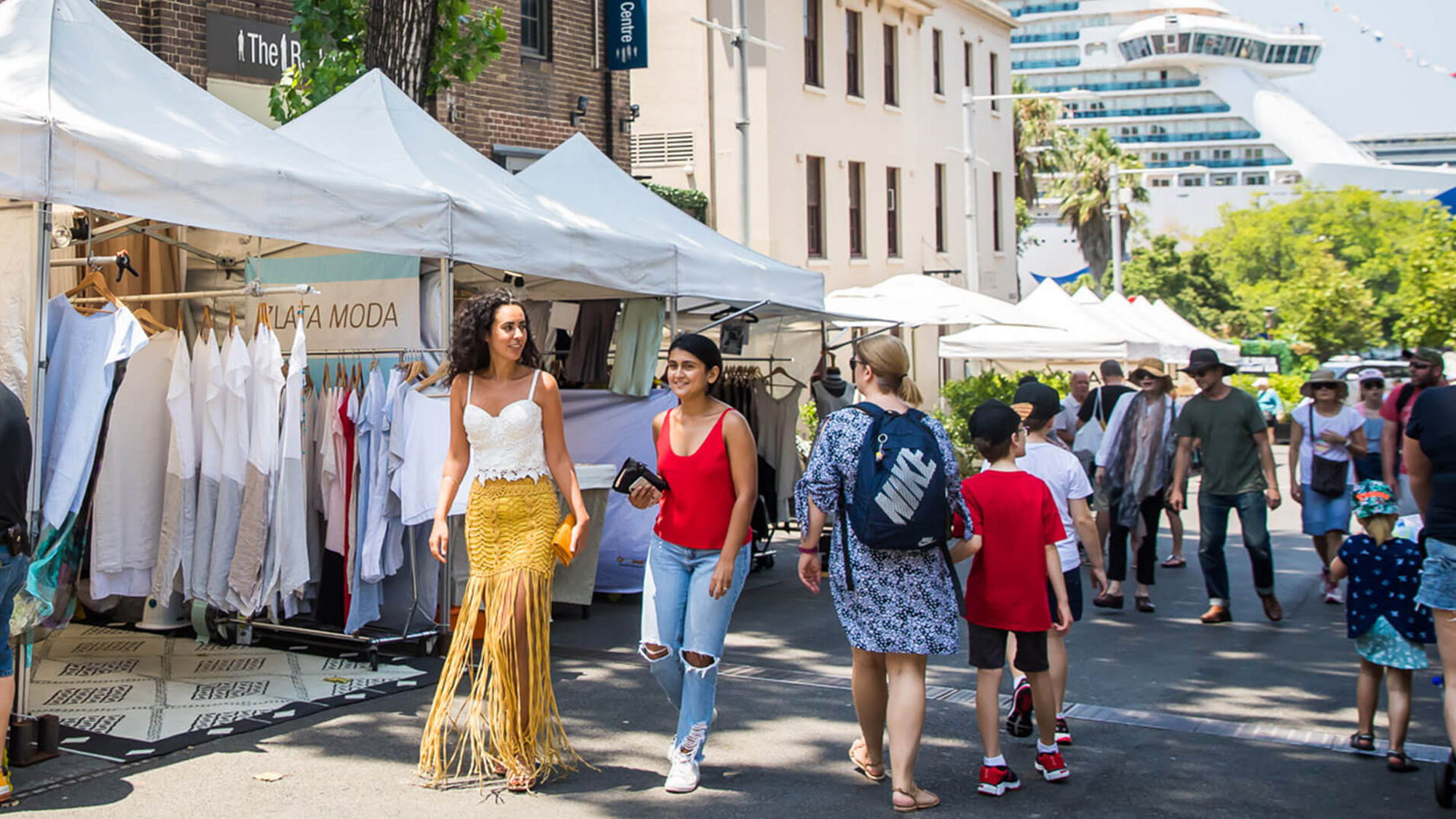 Photo credits: The Rocks Sydney
The adventure doesn't have to end once you've completed your BridgeClimb. Make a day of it by hanging out at The Rocks, the birthplace of modern Sydney.
This fascinating neighbourhood offers plenty of Easter family activities everyone will love. Explore the cobblestoned paths and historic laneways, ferry-watch on Circular Quay, or grab lunch at one of the many places to eat. Pancake on the Rocks and The Australian Heritage Hotel have fabulous kid-friendly menus (plus the infamous 'Coat of Arms' emu and kangaroo pizza at the Australian!), while Guylian Café around the corner is a great place to indulge in sweet sugary treats throughout the Easter 2020 holidays.
3. Take a trip to a bushfire-affected area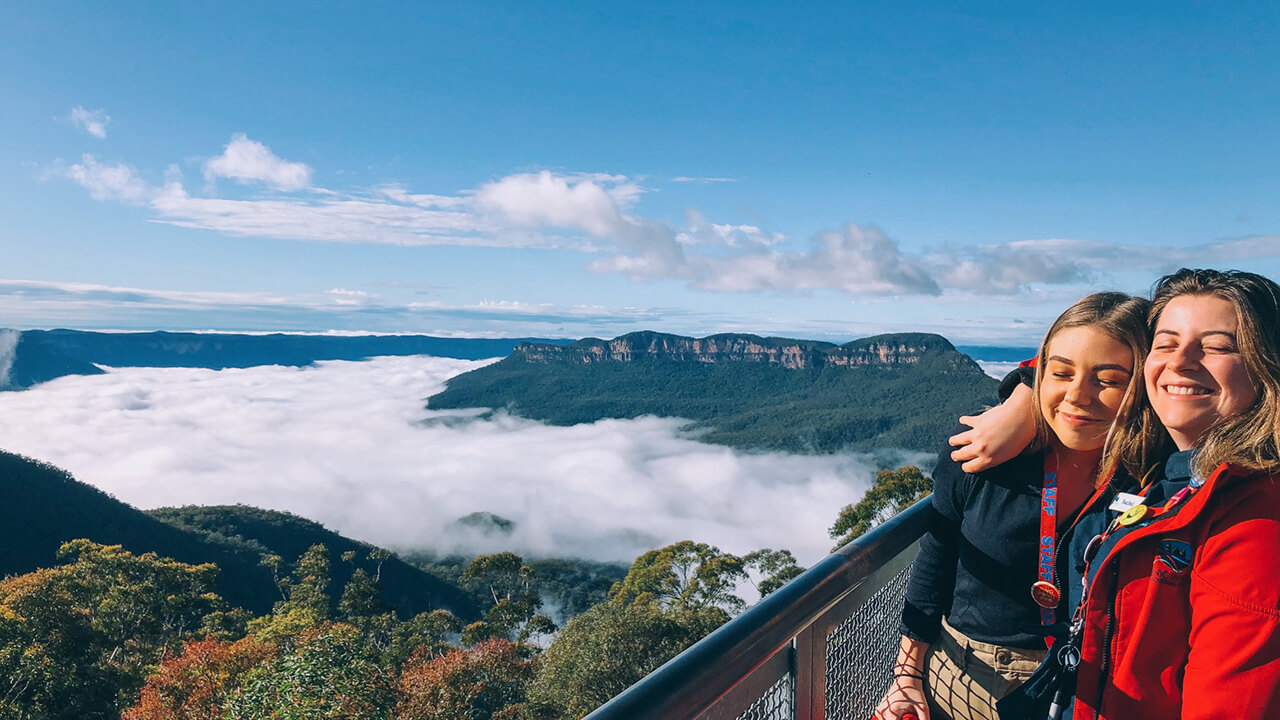 Photo credits: Scenic World Blue Mountains
This summer's bushfires have taken their toll on many of our country towns. One way to show your support this Easter Holiday 2020 – and have a fun holiday too – is to swap an overseas trip for a local one, right here in Sydney's backyard.
There are plenty of wonderful destinations close to Sydney to choose from: go fruit picking at one of the orchards in Bilpin west of Sydney, relax by the beach at Shoalhaven, or visit the Southern Highlands for a family-friendly farm stay. Another option is to spend the day at the heritage-listed Blue Mountains. Visit Scenic World and ride the world's steepest Scenic Railway, get out on the Skyway or go bushwalking amongst the eucalyptus trees.

This Easter holidays 2020, Scenic World will also be playing host to the 9th annual 'Sculpture at Scenic World' exhibition. Even if your kids are a little young to be art critiques, they'll love exploring the unique artworks under the extraordinary Blue Mountains rainforest canopy.
4. Have a surfing or jet boating adventure
Summer might be over, but there's still plenty of opportunities to enjoy time on the water in the Easter school holidays. Get on a jet boat with OZ Jet Boating and take a thrilling tour of Sydney Harbour, complete with spins, slides, speed and stunts. If the beach is more your scene, head to Bondi and enjoy a kid-friendly surfing session with Lets Go Surfing, followed by a trip to the super hip Speedos café, which even holds the title of 'World's most Instagrammable café'. Kids will love the infamous Gaytime waffles for breakfast whereas parents can enjoy a healthy vegan treat whilst people watching the uber cool North Bondi locals.
To save you money over the Easter 2020 Holidays, we've offering a $20 coupon to each of these experiences if you book a BridgeClimb. Check out our Adventure Coupons offer for more deals to some amazing activities!
5. Hunt for Eggs at the Botanic Gardens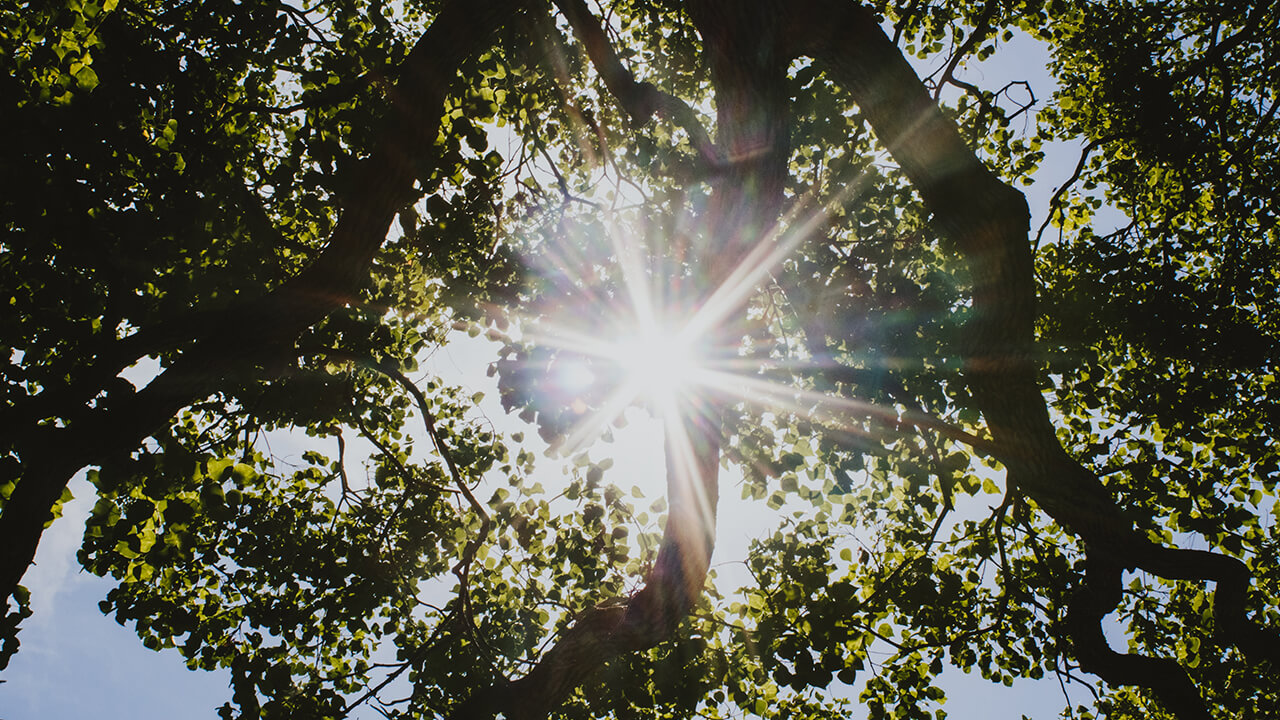 No Easter weekend in Sydney is complete without an egg hunt! On Easter Saturday and Sunday (11-12 April), come along to the Great Garden Egg Hunt at the Royal Botanic Gardens in the heart of Sydney. Kids can use a trail map to complete fun challenges, collect chocolate eggs and take a photo with the Easter Bunny.
The course takes around 45 minutes to complete, with sessions running between 10am and 3pm. There will also be face painting, food trucks and a fun kids DJ, so you can really make a day of it. Book your tickets by visiting the Royal Botanic Garden Sydney website.
6. Spend Easter with some real chickens and rabbits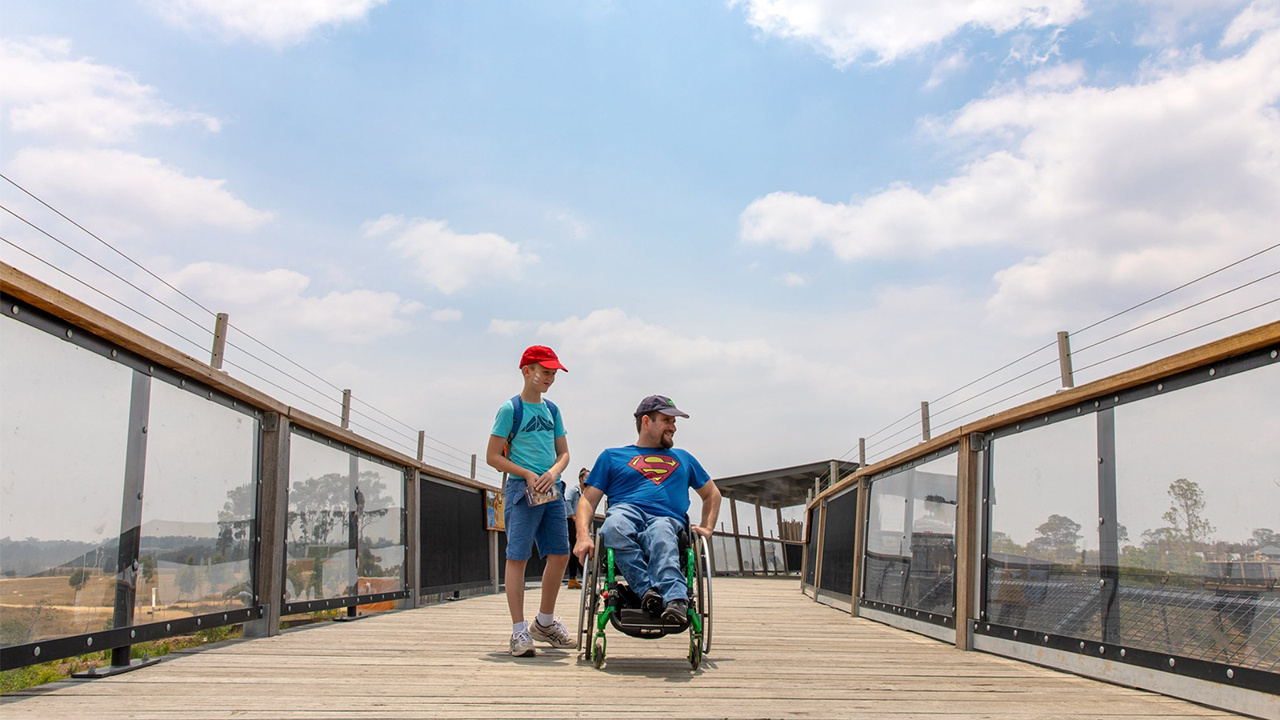 Photo credits: Sydney Zoo
The Easter holidays are a great time to cuddle some real farmyard animals! Golden Ridge Animal Farm in the north-west of Sydney offers kids-friendly farm visits, with plenty of opportunities to milk a cow, collect eggs (the non-chocolate kind!) and bottle feed cute lambs or goats. The farm is also running a Easter egg hunt, which you can book tickets to on the website.
Prefer to see something more exotic? This Easter visit Sydney Zoo for the day! The whole family will have a great time exploring African lions, Asian elephants and many more amazing creatures from around the world. The Zoo's Australian precinct also offers a unique, integrated Aboriginal and natural heritage program, called the Bungarribee Dreaming experience, this sees Aboriginal guides provide interpretation and information as well as fun family activities.
7. Visit one of the local Easter events in Sydney
Not a fan of the crowd, that you can find at some of the bigger Easter Show attractions? Then think outside the box and check out other Easter events in Sydney, perhaps even in your local community.
Luckily there are also plenty of Easter family activities throughout the Sydney suburbs to choose fron, e.g. Cronulla Easter Market down south will host over 120 stalls and plenty of entertainment for the kids.
BridgeClimb is registered with the NSW Government as a COVIDSAFE business
For more information on social distancing practices by featured partners, we advise to enquire or visit their websites directly.
BridgeClimb is a safe place to visit, work, and operates with social distancing practices in place.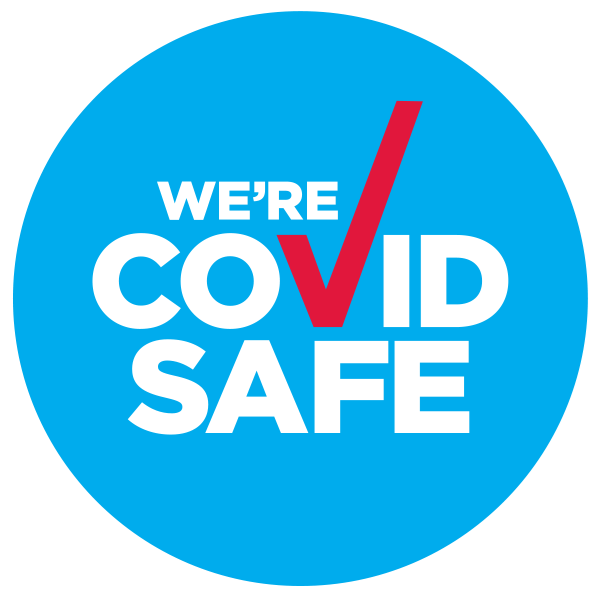 We're pleased to let you know we are registered with the NSW Government as a COVIDSAFE business. From 27 June 2020, we are operating with socially distant small Climb groups. We have increased cleaning schedules across the entirety of BridgeClimb with ongoing sanitisation completed within the Climb Base, and throughout our customer's pre and post-climb journey. If you are feeling unwell before a climb, please inform the BridgeClimb Contact Centre in advance to discuss a reschedule.