Light up your senses at the pylon
Indulge in the unique views, local sounds, and flavours of New South Wales through a curated journey of the senses

Image Credit: Destination NSW
VIVID VIEWS, LOCAL SOUNDS, TASTES OF NSW.
A uniquely Vivid Sydney experience hosted by BridgeClimb within the iconic South-East Pylon of the Sydney Harbour Bridge. This hidden gem, which is a historic landmark, will be open to the public for the first time during the festival, providing guests with a once-in-a-lifetime opportunity to indulge in the unique views, local sounds, and flavours of New South Wales.
Take in the majestic views of Vivid Sydney from the Sydney Harbour Bridge's South-East Pylon Lookout in style. Enjoy a red wine* paired with a cheese box from renowned chef Luke Mangan as light dances across the city's skyline, streets and harbour, with DJs providing the perfect soundtrack. A multi-sensory experience!
With a chance to also learn more about the Sydney Harbour Bridge's history via the Pylon Museum, you'll leave with a newfound appreciation of the city's beauty and ingenuity, past and present - as on grand display in front of you. Providing one of the best vantage points of Vivid Sydney, the Pylon Lookout lets you take in the sheer scope, size and beauty of the Light Walk from above with a limited number of guests per session.
secure your light up your senses ticket
* Just a heads up, we're keeping things green and adhering to heritage by serving up your wine in a super cute, reusable, sealed cup. But no worries, the size doesn't change the amazing taste (we promise!) and it's filled to the top!
EVENT INFO:
PRICE:
WHAT'S INCLUDED?
Access to the unique and historic Pylon Lookout & Museum
A 2022 Shiraz from the Riverina region, paired with a cheese box from renowned chef Luke Mangan
Incredible views of the Vivid Sydney lights from Sydney's original lookout, 87 metres above the Sydney Harbour
For those booked on the 8.45pm session on Sunday the 28th of May, you may get a glimpse of the Vivid Sydney Drone Show 'Written in the Stars' from the Pylon Lookout, starting at 9.10pm. Find our more here
DATES & DURATION:
Thursday to Sunday evenings throughout the Vivid Sydney festival (26 May to 17 June 2023)
Choose from 4 hourly slots starting at 5.45pm. Entrance is for a one hour period
LOCATION:
BridgeClimb Pylon Lookout & Museum
Please note this experience is recommended for over 18's only and there is a 200-step ascent to the Lookout, with no lift access possible.
LIGHT UP YOUR SENSES IS an offical vivid food event within the Vivid Sydney 2023 program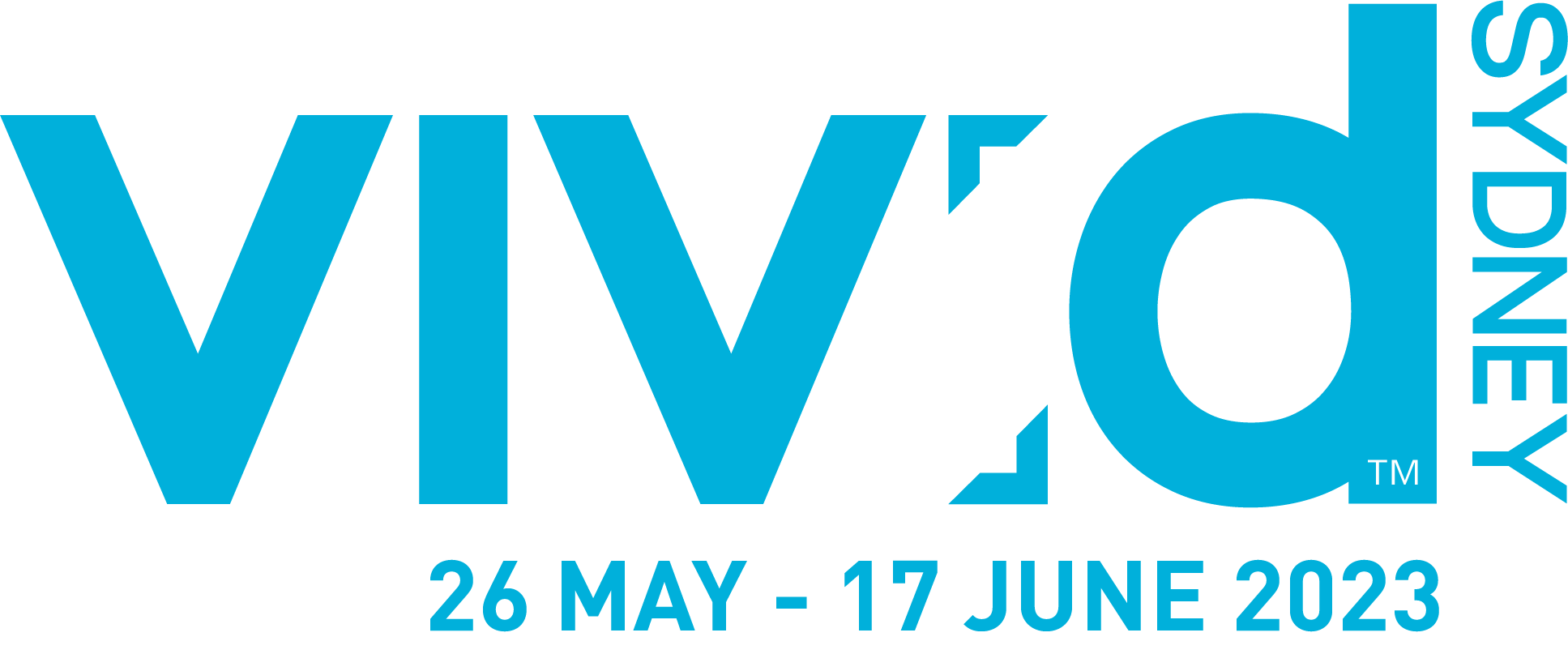 OUR DJ's
Whilst soaking in the Vivid Sydney lights from the Pylon Lookout, check out our line-up of DJ's that will be providing the perfect sounds to accompany the spectacular views!
One of one of Australia's preeminent house DJs, Kate Monroe is not your average disc jockey. With a contagious energy and a unique style, she's quickly become one of the most sought-after DJs in the business. Kate's sets are known for their eclectic mix of genres, from upbeat pop hits to deep house beats, and everything in between and we can't wait to hear them, 87 metres above the Vivid Sydney lights at the Pylon Lookout!
Performing at the Pylon:
Saturday 27th May
Thursday 1st June
Saturday 10th June
Sydney-based Irish DJ/Producer Dave Goode is one of the creative forces and founding members of the multi-platinum and award-winning electronic dance act 'The Potbelleez', and, more recently, cofounder of Future Art, an immersive digital art experience combining the latest in NFT crypto art and music, with combined sales of over 2000 NFT's out of Nifty gateway (New York).
Dave Goode is a DJ capable of transforming a night into one of life's unforgettable moments. Having exploded onto the Australian scene in 2001, Dave Goode's roots lie very much in the DJ scene and the origins of House Music. From those early days spinning tunes in Ireland and England, he has become one of Australia's most respected standout DJ performers.
Performing at the Pylon:
Friday 2nd June
Sunday 11th June
Krystel Diola, also known as DIOLA, is a respected tastemaker and influential contributor to the local music scene for over a decade. From curating events featuring emerging electronic soul musicians to co-founding a record label and DJing alongside some of the biggest names in the game, DIOLA constantly pushes boundaries and inspires her audience to explore their creative identities through music and culture. Her sets traverse multiple genres, from soul and R&B to house and disco, with a healthy dose of unshazamable new music.
Performing at the Pylon:
Sunday 28th May
Sunday 4th June
World renowned saxophonist and producer Paul Chenard presents an exciting and unique concept to the Sydney DJ scene. Blending the talent of the musician with the skill of the DJ this unique fusion of sax, bongo, DJ creates the perfect combination between the musical versatility of a DJ and the live element and interaction of a musician. Paul has a real passion for electro lounge, nu jazz, funky house and Latin house.
Performing at the Pylon:
Friday 26th May
Saturday 17th June
Paris Groovescooter, also known as Paris Pompor, is a multi-talented artist, DJ, and co-founder of the Groovescooter Records label and boutique event agency. With an eclectic taste that spans disco, boogie, jazz, Latin, soul/funk, soulful house, and Afro-tropical sounds, Paris has been a regular fixture in the Australian music scene for over 25 years and has DJed at countless venues, from queer haunts like Club Kooky to major events like the Sydney Festival and Vivid. Back again for Vivid Sydney, with another unique venue to add to this list, the Pylon Lookout!
Performing at the Pylon:
Saturday 3rd June
Friday 9th June
Thursday 15th June
Eddie has a background of live acoustic performances and electronic production. She has been lighting up the decks for over a decade with her love of delicious disco grooves and uplifting vocal house anthems with her next set.
With a background of live acoustic performances and electronic production, Eddie has been setting dance floors on fire for over a decade. Her passion for delicious disco grooves and uplifting vocal house anthems is unparalleled, the perfect backdrop to the spectacular Vivid Sydney lights.
Performing at the Pylon:
What to wear:
The unique location of the event requires you to ascend approximately 200 stairs (no lift), therefore we suggest you wear comfortable shoes.
how to get there:
From The Rocks – take the Harbour Bridge lift or stairs from Cumberland Street, located opposite The Glenmore Hotel. Turn right and walk North along the pedestrian footpath for 300 metres until you reach the South-East Pylon entrance.
From Milsons Point – head to the Bridge footpath via the stairs or lift and walk South for 800m to reach the Pylon entrance.
There will be a team member at the Pylon entrance ready to greet you!
CAMERA EQUIPMENT
While basic camera equipment is allowed at the Lookout level during Vivid Sydney, tripods are not permitted due to limited space. If you're interested in a photography-focused experience, consider joining the Vivid Photographer Tour + Masterclass sessions for an enhanced photography experience and the opportunity to capture stunning shots. You can find out more here.
TERMS AND CONDITIONS
CANCELLATIONS
Please be advised that due to the nature of the event and limited ticket numbers, cancellations within 13 days will incur a $30 cancellation fee per person.
Tickets can be rescheduled based on availability and are transferable.
CONDITIONS OF ENTRY
The following conditions apply to all persons who visit The Pylon premises and are the terms of trade of Feliz Puente Pty Ltd ABN 79 625 999 877("BridgeClimb Sydney") and all dealings relating to the BridgeClimb Pylon Lookout & Museum ("The Pylon") will be on these Terms of Trade ("Terms") unless otherwise agreed in writing by BridgeClimb Sydney. These Terms are also subject to revision and change without notice.
The Pylon may refuse entry to its premises to any person if in The Pylon's discretion that person may adversely affect the health, safety or security of The Pylon's employees, the person, or other people at The Pylon. At The Pylon's discretion, the person will be reimbursed for the cost of the Ticket if the person is refused entry to its premises for any reason other than inappropriate behaviour. You may be refused entry or removed from The Pylon if you are under the influence of drugs or alcohol.
Ticketholders acknowledge that in order to enhance security, surveillance equipment (including security cameras) may be used at The Pylon. Ticketholders also consent to the use of any such film, image or recording at the discretion of The Pylon or law enforcement agencies without compensation or further notice.
Access to the Pylon premises is at your own risk and if you sustain any personal injury, loss or damage to property, you hereby agree that The Pylon is not liable to you and has no responsibility to you for any such personal injury, loss or damage to property. You are responsible for your own safety at all times through responsible behaviour.
Alcohol and glassware not purchased at The Pylon is not permitted to be brought onto The Pylon premises.
All persons must abide by any other conditions communicated by The Pylon staff or displayed at The Pylon premises.